If you are an architect or designer, then you must certainly know Charles-Édouard Jeanneret, well known as 'Le Corbusier.' He was a pioneer of modern architecture and a spearhead of the International Style. Revered by architects the world over, architect Le Corbusier was also an accomplished writer and painter. He designed more than 300 buildings and wrote 24 books, he was a keen writer, a theorist, sculptor, furniture designer, and painter.
Why was Le Corbusier so revolutionary? According to UNESCO, his works are a "testimonial to the invention of a new architectural language that made a break with the past". Most momentous were his contributions to Modernism and the International Style, both a vast jump from architectural styles of the time. Le Corbusier's designs excluded redundant but are characterized by their geometric forms, asymmetrical compositions, and horizontal planes with open floor plans.
On his 132nd birthday, lets celebrate Corbusier's 7 most significant and influential projects.
1. Notre Dame du Haut, France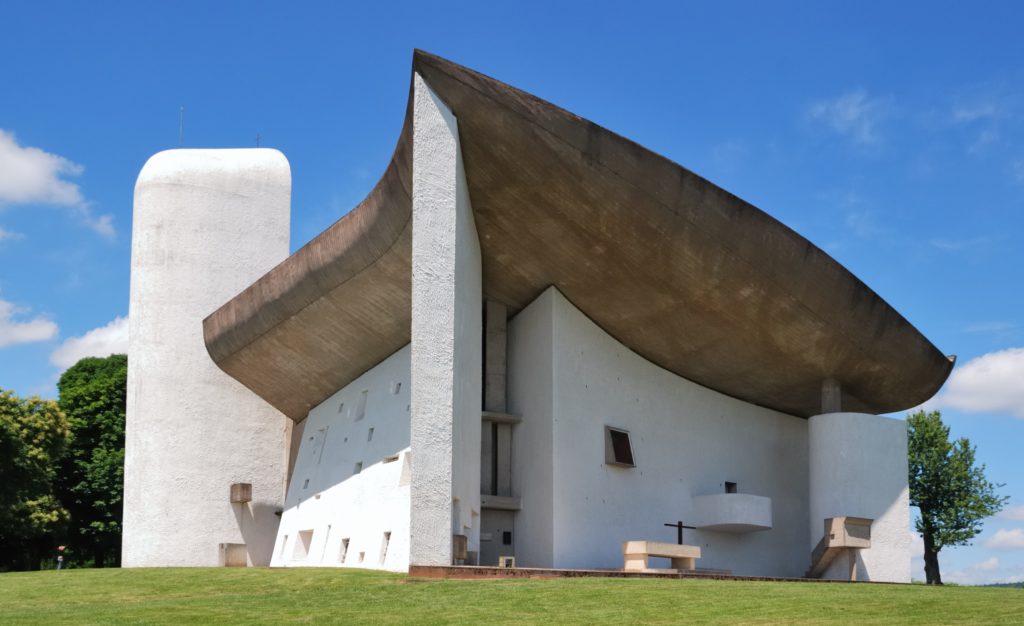 The iconic Notre Dame du Haut is one of the earliest Modernist churches and one of the most unusual projects of Le Corbusier's career. In 1950, Le Corbusier was commissioned to design a new Catholic church to replace the former church which was destroyed during World War II. With its stained glass, tower and high ceilings, emblematically drawing the eye – and the mind – towards heaven, this church ditches the traditional church architecture in the most contemporary way.
2. Saint-Pierre, France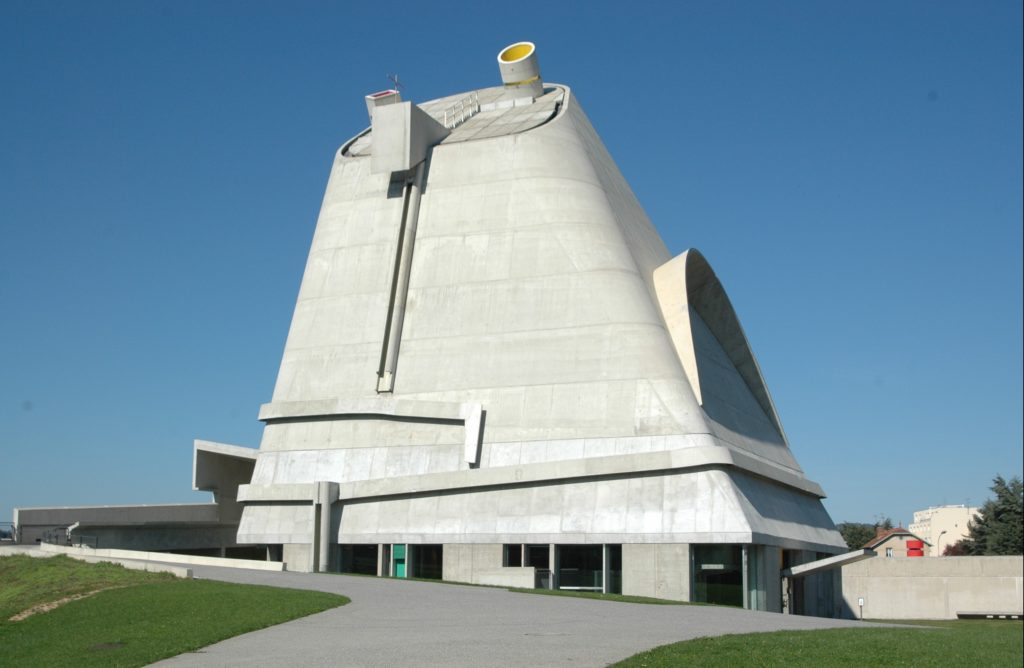 This was the last major work of Le Corbusier. The design for saint-pierre began way back in 1960 but the construction was completed 41 years after his death in 2006, keeping his essence alive. The building appears like a crooked power plant that a place of worship. Made of concrete this church is situated in a tiny French town in an old mining and industrial area which well explains the logic behind its unusual shape.
3. Villa Savoye, France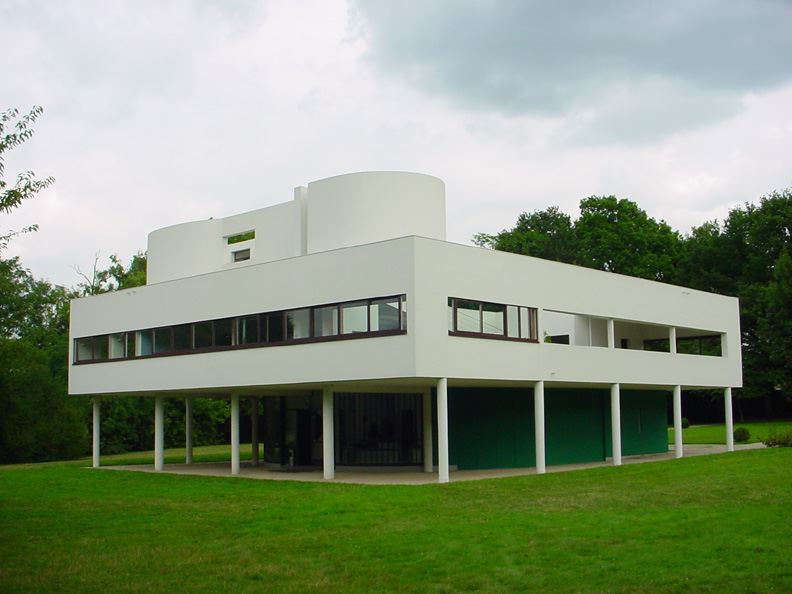 A prime example of Modernist architecture and one of Le Corbusier's most prominent works. The construction of Villa Savoye was completed in 1931, this creation of Corbusier is pioneering because it clearly summarizes the 5 points of new architecture articulated in 1927: columns or 'Pilotis', used to lift up the base of buildings; long, horizontal 'ribbon' windows; the absence of internal supporting walls; a facade that is free from the load-bearing structure; and a flat roof which can function as a terrace or garden.
4. Palace of Assembly, India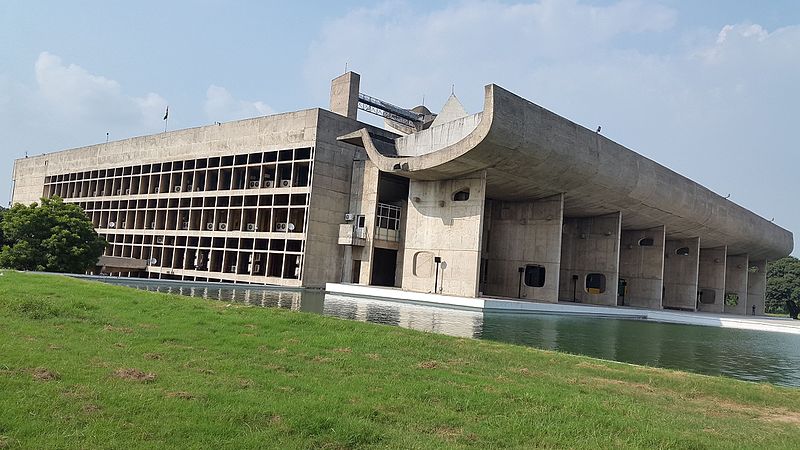 Chandigarh's Palace of Assembly fusions Brutalist and Mid-Century touches for a structure which feels somewhat Soviet, but in a deceitful way. This structure is a part of the Capitol Complex which is a government compound. The huge, 250-meter-long building consists of 8-storeys of rough cast concrete, backdropped by the Himalayan mountains.
5. Heidi Weber Museum, Switzerland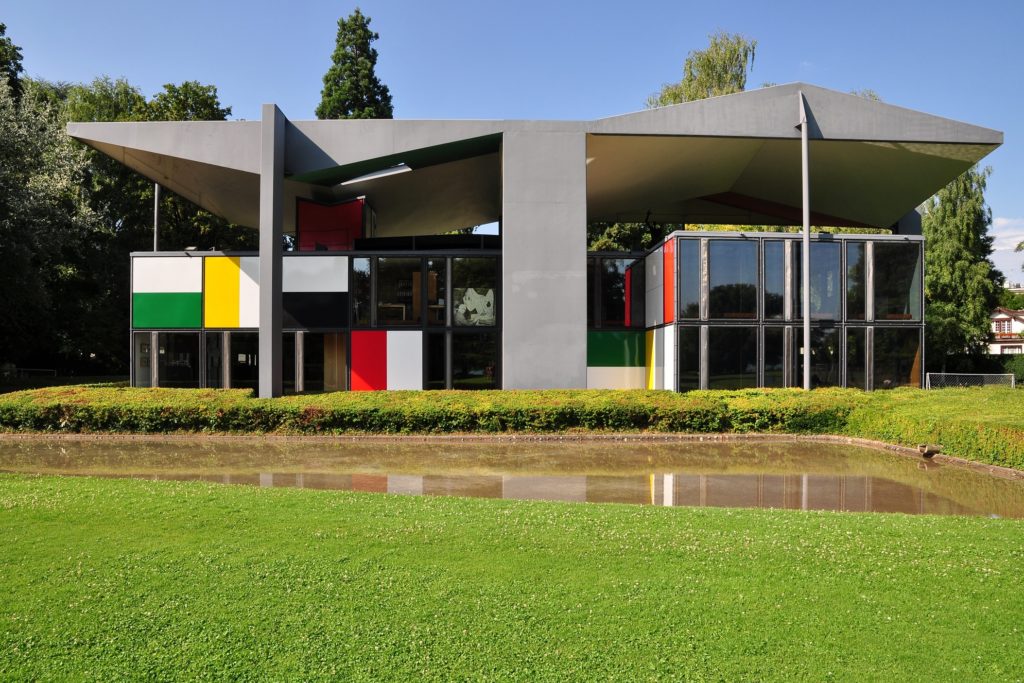 The floating roof and the bright color panels make Heidi Weber Museum an iconic structure. This is the last building designed by Le Corbusier before his death in 1965, the construction was completed two years later in 1967. This building stands as a testimony to Corbusier's renaissance mastermind as an architect, painter, and sculptor.
6. Sainte Marie de la Tourette, France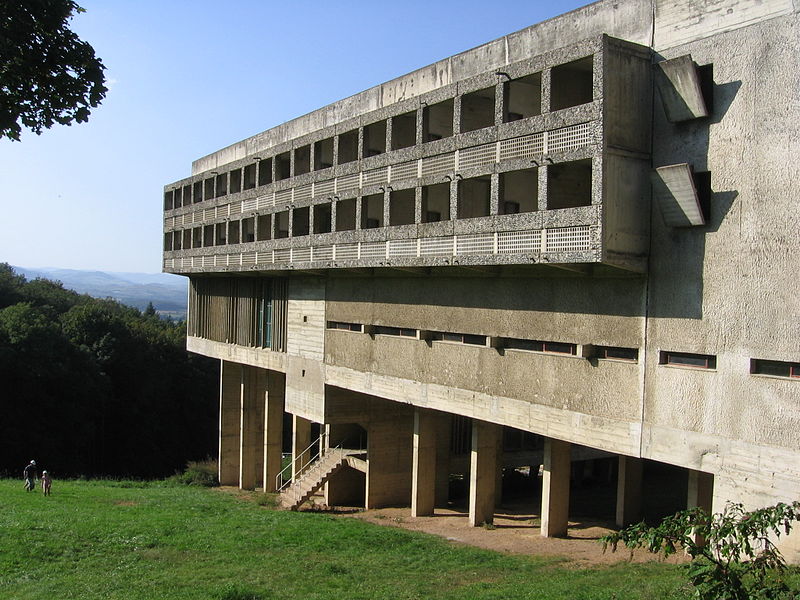 Le Corbusier's Dominican monastery located France is considered one of his most important work and is one UNESCO's World Heritage sites. Sainte Marie de La Tourette is set on a steeply sloping site located near Lyon in France. constructed between 1956 and 1960, this structure was one of Le Corbusier's last completed buildings in Europe.
7. Corbusierhaus (Unité d'Habitation), Germany
Post World War II, several people were displaced from extensive bombing rains and were suffering from a lack of housing. As a response to the big housing crisis in Europe, Corbusier began delving into designing large scale, communal residences for the victims – one of the most notable projects in this series was the Unite d' Habitation.
This list isn't an all-inclusive one, check out more of Le Corbusier's works via the gallery below:
Machado Must Reads:
World Architecture Day 2018: 7 Top Architects In The World
Creating Symphonies With Buildings… 90-Year-Old Indian Architect Balkrishna Doshi Bags Prestigious Pritzker Prize For Architecture
Didi Contractor – 11 Interesting Things To Know
Sylvania Curated by a building expert from  http://norskerflyfishing.com/rejseprogram/rejseprogram-2013/2016-summer-steelhead-coho-og-chinook-salmon-vancouver-island-bc Wienerberger India