Even in the 21st century, as we continue to celebrate Women's day, year after year, unfortunately, workplaces across sectors and geography are still very conspicuously male-dominated. The construction industry is no exception. In the overall construction industry in India, women comprise of 30 % of the construction workforce. However, 65 % of them work as construction laborers. Just 1.4 % of women are working in skilled, technical roles including civil engineers, structural engineers, etc.
A 2016 MHRD report shows out of 633,374 students who took up civil engineering across India, only 19% of them were women. The only silver lining is, trends are slowly turning towards more diversity & inclusivity. There has been a noticeable growth in the numbers of women civil engineers employed gainfully in Planning, Quality Control, execution and design of constructions and projects.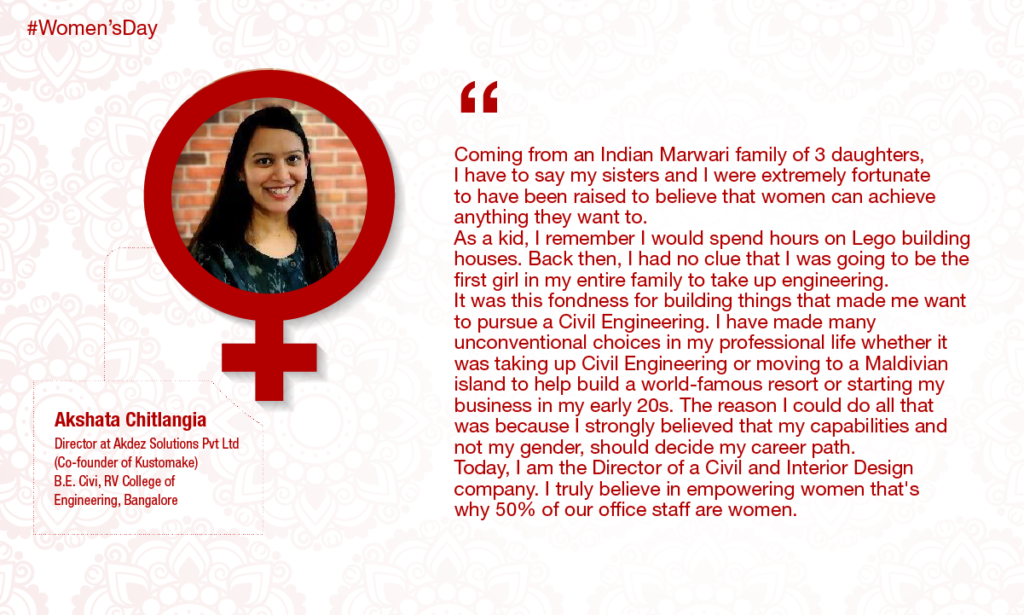 Construction and civil work are known for health hazards, but the growing implementation of occupational safety norms is paving the way for a gender ratio turnaround.
After agriculture, construction is the next biggest sector in India. It is important for infrastructure growth and is the second largest contributor to our GDP. Projects of Express Highways, metros, Airports, Flyover bridges, Tunnels are being undertaken in huge numbers in every state of India. Every year close to 1.5 million engineers graduate, the construction industry is expected to employ a whopping 80 million workers by 2020 as per a report by India Today.
We need approximately 4 million civil engineers in the next ten years to fulfill the booming potential of the real estate space and planned infrastructure. But unfortunately, the corresponding average supply available would only be 642,000 civil engineers creative a deficit for skilled and experienced professionals. This is an incredible opportunity for aspiring women civil engineers to join the sector.
Lead by Example. The industry should be more vocal & proactive about hiring women in their workforce.

Women must not shy away from standing out in a crowd.

The industry should take into cognizance, the voice of women


Most importantly …dare to dream.