Over a period of time, even the most structurally sound homes may experience cracks in the walls. Cracks in building structures are of common occurrence, some cracks can be a sign of a serious issue, and some are not anything to worry about. But one of the most important takeaway from cracks in walls is that they are a clear symptom of a possible problem, but not the problem itself.
What Are Cracks?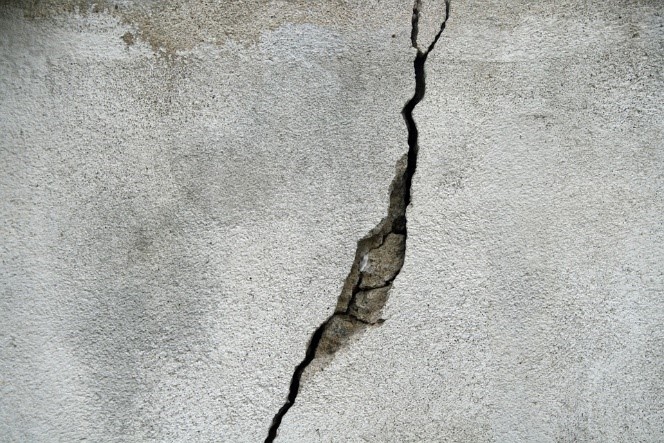 A building section develops cracks when stress in the component exceeds its strength. Cracks can be classified into structural and non-structural categories. Structural cracks occur mainly due to faulty design, faulty construction or overloading, these may even endanger the safety of buildings. The non-structural cracks are caused mainly due to internally induced stresses.
Different Types Of Cracks In Walls
Horizontal Crack at the Junction of Roof Slab and Masonry Wall Support
Vertical Cracks at Junction of R.C.C. Column and Wall Masonry
Cracks Due To Chemical Reactions and Preventive Measures
Cracks in Foundation
Extension of Existing Building
Cracking of Compound Wall
Horizontal Cracks in the Topmost Storey
Cracks in External and Internal Walls of Load-Bearing Structures
Random Cracks in All Directions Involving both External and Internal Walls
Partition Walls in Load-Bearing Structures
Vertical Cracks in Buildings
Reinforced Concrete Roofs at Different Levels
What Is Causing Cracks?
Tracking down the reason or reasons for wall cracks is the first step in making any evaluation as to the seriousness and cost of repairing wall cracks. The most likely causes might include few of the following.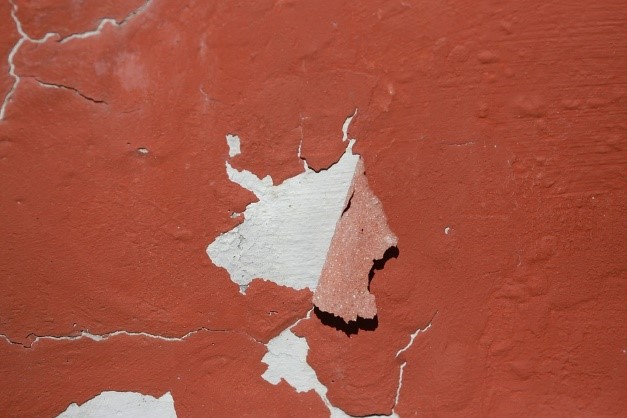 buy Lyrica online canada 1. Moisture Changes
The change in moisture condition of the construction materials is also known as moisture movement. All the materials of construction (concrete, mortar, bricks, and timber, etc) expand on absorbing moisture and shrink on drying which set up the stress in components of the house. These changes in moisture results in cracks in the walls.
buy provigil us 2. Thermal Variations
Thermal movement is one of the strongest causes of crackling in buildings. All materials more or less expand on heating and contracts on cooling. Due to the expansion and contraction of materials, internal tensile stresses are set up in the component of the house. This change in temperature may cause cracks.
3. Elastic Deformations
Under the "Hook's law", construction materials experience deformation due to load, hence it results in cracks. Note, the amount of deformation depends largely upon elastic modulus of the construction material and the magnitude of loading and dimension of the components.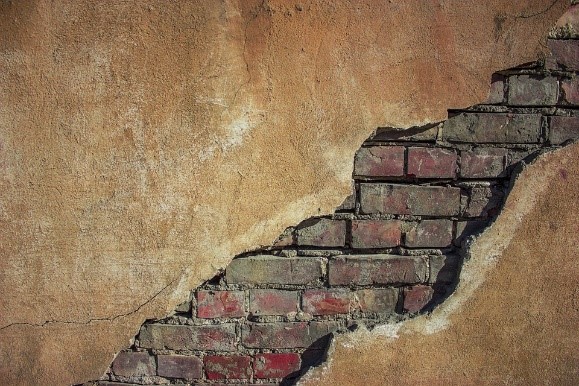 4. Creep
Sustained load results in deformation of the construction materials. Pressures are developed in the component of the house due to slow and gradual time-dependent deformation and hence results in cracks.
5. Foundation Movement And Settlement Of Soil
Shear cracks in buildings structures occur when there is a large differential settlement of foundation due to one of the following causes.
Unequal bearing pressure under diverse parts of the structure.
Low factor of safety in the design of foundations.
Bearing pressure being in excess of safe bearing strengths of the soil.
Local variations in the nature of the supporting soil, which remained undetected during the foundation design construction phase.
Foundation resting in active zone on expensive soil.
6. Others
Other reasons for cracks in walls include:
Damage due to damp
Crushed or decayed internal structural timber
Mining subsistence
Tree root growth
Unstable adjacent walls
Lack of foundation
Wind loads
Fractured masonry
Lowering of groundwater
Road traffic vibration
Air traffic
Damaged drains
It should also be noted that the cracks may be caused not only by one of the above factors, but by a number of them working together to create subsidence, delaminated bricks, bowed walls, and general corrosion of the masonry structure.
When To Worry About Cracks In Walls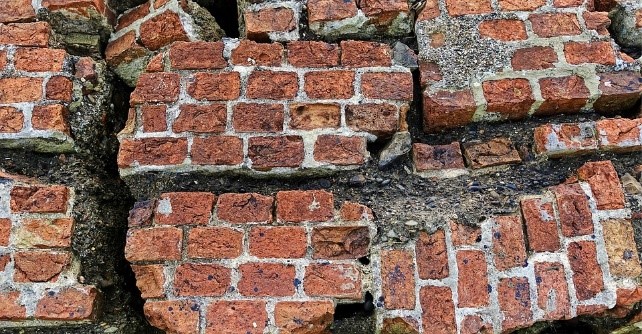 You can use the width of a crack to find out its severity.
The National Home Builders Registration Council (NHBRC) classifies cracks as follows:
| | | |
| --- | --- | --- |
| Crack Width | Crack Width | Possible Repairs |
| Less than 1mm | Negligible | Normal decoration |
| 1 to 5mm | Slight | Normal decoration |
| 5 to 15mm | Moderate | Normal repairs / minor masonry replacement |
| 15 to 25mm | Severe | Extensive repair work / replacing sections of walls |
| Over 25mm | Very severe | Major repair work / partial rebuilding |
General Measures For Prevention Of Cracks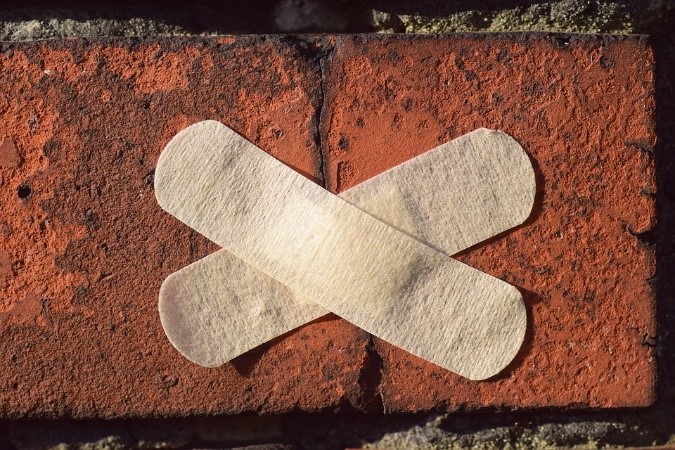 The general actions for prevention of cracks could be broadly grouped under the following:
Selection Of Materials – One of the most important elements to prevent cracks in walls is using good quality building materials.
Specifications For Mortar And Concrete – The proportion of the mortar and concrete should be according to the given design. Attention should be paid to ensure the coarse and fine aggregate is free from silt suspended impurities and the mix is homogeneous, well mixed and contains no excessive water.
Drawing And Design Of The Building – The Foundation of the building should not be laid on loose /muddy soil, builder needs to pay good attention to this. The mortar, M S steel reinforcement should be conferring to the design.
Good Construction Practices – It is crucial that construction work proceeds consistently in all part of building structure. Also, the workmanship should be according to the set standards and best practice in the building construction.
In general, the quality of water, bajri, sand, mixing of the mortar, amount of water in mix, socking of bricks and workmanship have a great consequence on the construction work.
Porotherm Bricks For '0' Cracks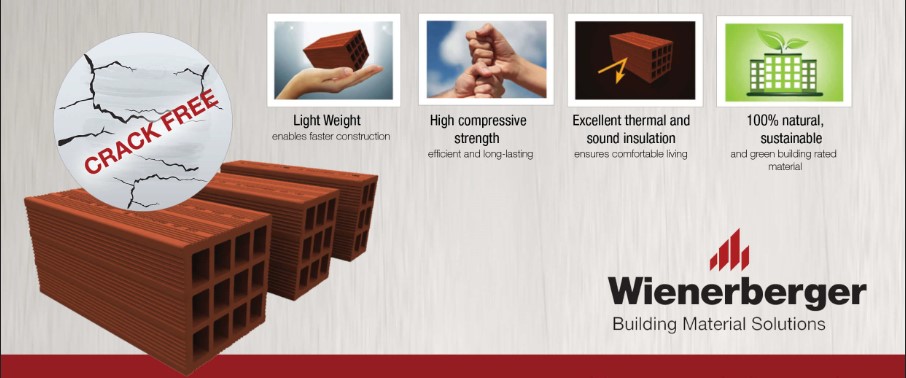 Porotherm clay bricks are horizontally perforated clay bricks. These bricks are used for non-load bearing partition walls or infill masonry. Porotherm Bricks can save your walls from unwanted cracks that are caused use to shrinkage, dampness, and higher water absorption. So, how does Porotherm ensure crack free walls? Read on:
1. Enhanced Efficiency
Porotherm Smart Bricks offer 15% less water absorption. Low water absorption means:
Minimal or no cracks.
Bricks are fired at 960 degrees centigrade, hence no shrinkage or expansion.
Fast drying, avoids mold formation.
Faster construction.
2. Greater Durability
Porotherm is zero susceptibility to carbonation – the transformation of alkaline substance of cement stone to calcium carbonate, changing PH value from 12 to 9, thus leading to corrosion of reinforcement and adjacent frame structures. This makes Porotherm a preferred choice against other conventional walling materials.
3. Comfortable Living
Smart Bricks promotes better thermal and sound insulation, resulting in a comfortable indoor living environment. These bricks are also rated by Indian Green Building Council (IGBC) and Green Rating For Integrated Habitant Assessment (GRIHA).
The walling solutions offered through Porotherm Clay Bricks are environment-friendly, cost-effective, easy to use and feasible to address non-load bearing new age construction methodologies. Under Smart Bricks, Wienerberger offers a range of products including Porotherm HP (Horizontally Perforated Clay Bricks), Porotherm VP (Vertically Perforated) Load Bearing, Porotherm VP Tongue & groove and Porotherm Thermobrick.
#KnowYourWall
Know how your walls can significantly improve your living environment.
To know more about Porotherm Bricks Get in touch
Now What?
Cracks can be harmless or may be a sign of a significant structural problem. Hence, it is very important to pay attention to your home and monitor any changes to existing cracks or the development of new cracks. Also, if you're unsure about the severity of a crack(s) in your walls, it's best to have it checked out by a professional just to be safe.
Read More: Indoor Noise Pollution And The Role Of Sound Insulation For Walls
Curated by editor at  Wienerberger India
Like this story? Or have something to share? Write to us: gosmartbricks@gmail.com or connect with us on Facebook and Twitter.