Although they look indistinguishable to the unqualified eye, homes have two different types of walls – one those support weight from above and second ones are those that do not support any weight. Most of the exterior, and few interior, walls are load-bearing, but the others serve just no purpose apart from to dividing the interior living space into different sections, such walls are known as the partition walls.
This blog discusses in details what Partition walls are, their advantages, different types, and selection of walling materials, read on:
What Is A Partition Wall?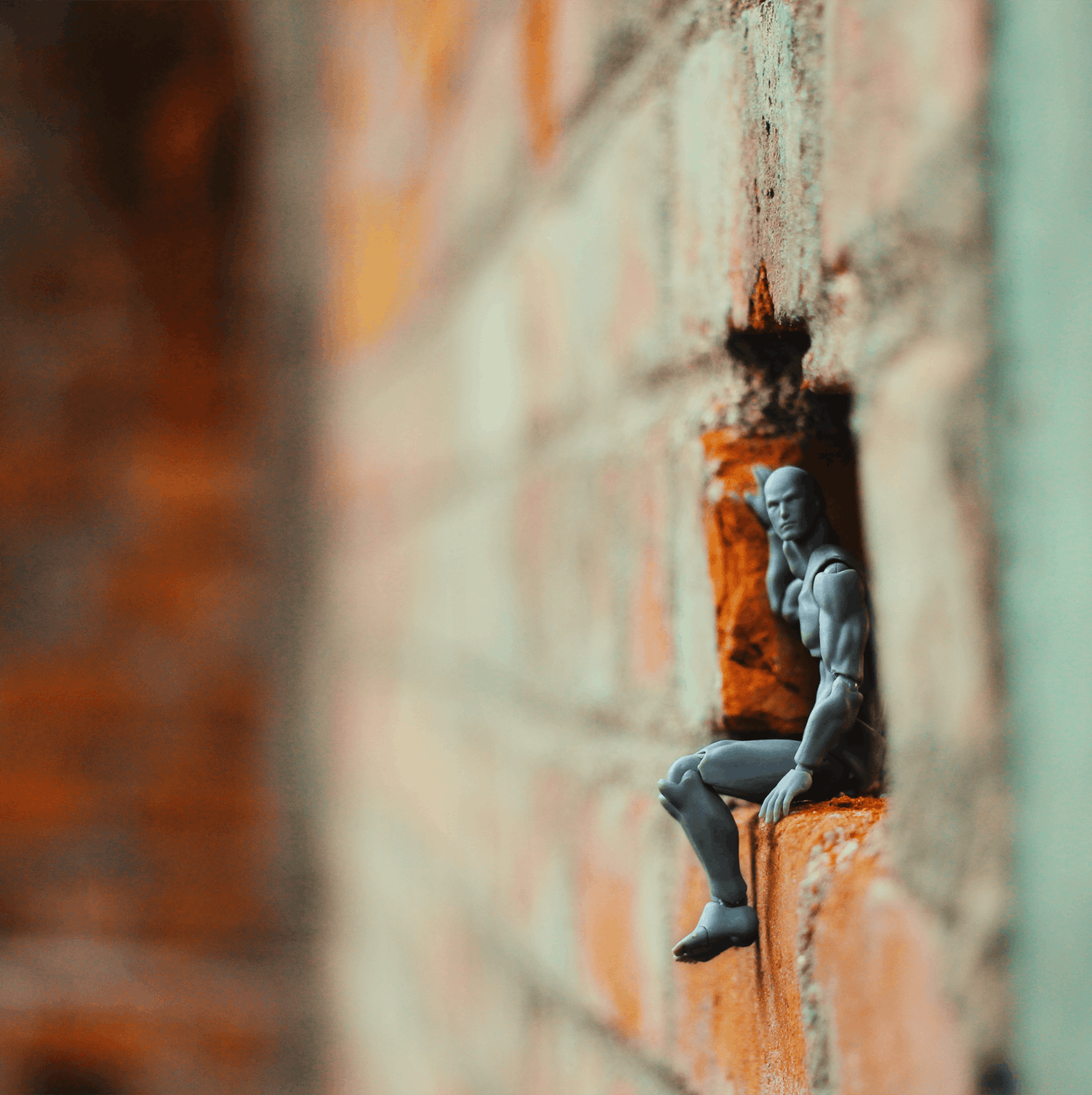 Partition walls in most cases are the non- load bearing walls which means these walls only need to support itself and doesn't need too much strength. Typically, such walls are designed to divide space and do not need a lot of strength but should be strong enough to carry its own load. Such walls can be fixed type, collapsible, or folding.
Partitions walls are supported on concrete beams straddling between columns. Coming to the weight of these walls, it is important to note the lighter the partitions, the lighter and smaller will become the structure elements making the building structure more economical.
The Difference Between Partition And Bearing Walls
By now you already know that there are two types of walls in a building structure, bearing walls and partitions walls. Fundamentally, the bearing walls function as dividers and hold up a part of the house. Partition walls do not support any weight, they simply divide the interior space into rooms. Load bearing and support to the building structure is the main element differentiating these two.
Coming to the function, bearing walls serve as an important structural element as they transfer the weight of the roof and upper floors to the foundation. Note all exterior walls are bearing walls as they directly support the roof at the ends of the joists. Interior bearing walls, on the other hand, support the floors above and the attic weight. They also support the joists at the midpoint. Partition walls do not perform any such function, they are mostly a design element.
Advantages Of Partition Walls
Apart from being a design component, partition walls have a number of advantages:
1. Divide Space – They can divide a huge space into a number of rooms or areas.
2. Privacy – They provide privacy to the residents from sight and sound.
3. Light Weight & Cheap – Partition walls are cheaper to construct as compared to bearing walls. They are light weighted and easier to construct hence play a huge role in the economical aspect of the building construction.
4. Occupy Lesser Space – Since they do not play a pivotal role in the foundation of the building, they need not be complexly designed. Unlike bearing walls, these walls can be constructed as design element keeping in mind the availability of space. Lesser space homes don't need bulky partition walls, they can be constructed as slim and sleek as possible.
5. Easily Constructed In Any Position – Bearing walls need to be constructed by strictly adhering to the architectural plan. Partition walls can be easily constructed at any desirable position.
Different Types Of Partition Walls
Depending upon the material used partition walls may be divided into the following different types:
Brick partitions
Hollow block partitions
Clay Block Partition
Concrete Partitions
Glass partitions
Wooden Partitions
Straw Board Partitions
Asbestos Cement Partitions
Plater Slab Partitions
Metal lath partitions
Another important thing about partition walls is the kind of partition. Partitions can further be of three different types, i.e. sliding, folding and screens.
Selecting the Right Walling Material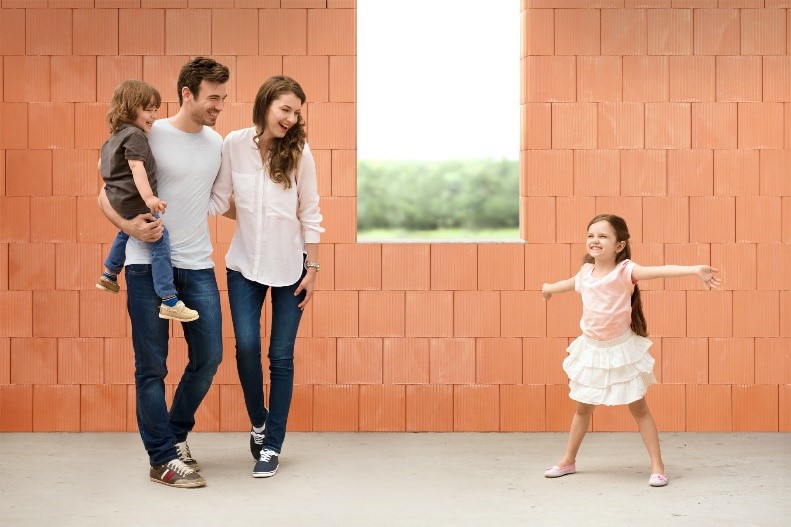 Partition walls not only add to the aesthetics and provide privacy to your home but can be much more. Walls are one of those elements which are permanent and cannot be changed or altered with ease. The plaster, paints, and decorations all can be redone, but the wall cannot be rebuilt…Hence it is crucial to get it right the very first time.
This is exactly when an intelligent selection of the walling material is needed. Considering aesthetics and cost is important but considering the overall functionality of the walls which would benefit the residents for a lifetime is equally essential.
Selecting a clay-based walling material like hollow clay bricks or blocks can add a whole new dimension to your otherwise regular walls.
Why Clay Blocks are Best for Your Partition Walls
Clay hollow blocks are 100% natural, green products and are used in building long-lasting homes. It provides natural comfort for generations and helps in faster construction. These homes stay cooler in summer and warmer in winter. Hollow blocks gain an edge over traditional bricks in a very short span of time and there are certain reasons for it.
Some of the intrinsic features of Porotherm Smart Bricks from WienerBerger include: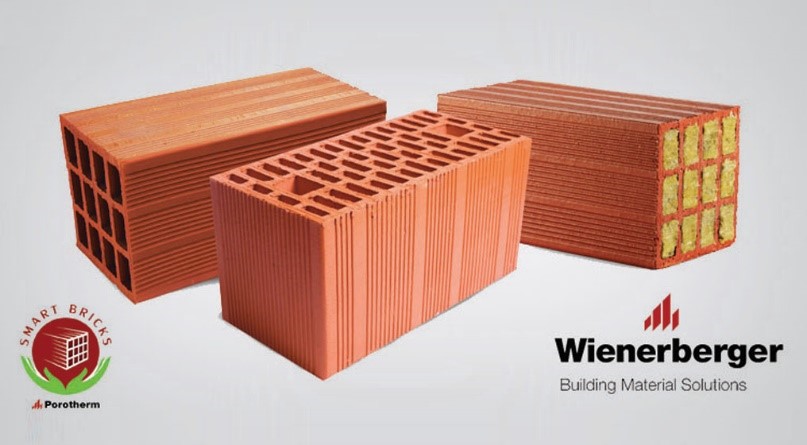 LIGHT WEIGHT – Permitting faster construction
HIGH COMPRESSIVE STRENGTH – Effectual & long lasting
THERMAL & SOUND INSULATION – confirms comfortable in-door living environment
GREEN BUILDING PRODUCT – 100% Natural, sustainable & rated by the Indian Green Building Council (IGBC) & the Green Rating for Integrated Habitat Assessment (GRIHA)
Wienerberger's clay hollow blocks are sold under the brand name Porotherm Smart Bricks which includes a variety of profiles ranging from non-load bearing blocks to load bearing, grinded and special thermal insulated blocks.
That's It
So, before deciding which walling material is best suited for your home, try to consider all the advantages and disadvantages of each type. You cannot simply use a walling material just by considering one or two aspects. Remember, it is your home hence create walls that last forever…
#KnowYourWall
Know how your walls can significantly improve your living environment.
Curated by editor at  Wienerberger India
Like this story? Or have something to share? Write to us: gosmartbricks@gmail.com or connect with us on Facebook and Twitter.