When you start feeling your house is never quite as warm as you would like and you aren't sure why the answer definitely lies behind your walls. Well, before you rush out and buy a new air-conditioner or electric heater have a look around your home.
Practically in today's housing market, energy-efficient walls are no longer a consideration, but a prerequisite. Increased burden is falling on the builder and developers to produce homes which are cost-effective to build, yet safe, strong and most importantly energy efficient to live in. Coming to new home construction, the walls of a house presents the maximum opportunity to avert energy loss.
Whole House Design Is Key In Energy Savings
When it comes to saving energy, your whole house design is key. A whole-house approach for energy efficiency views a home as a collection of unique components which interact to produce a combined effect which is greater than the total sum of individual parts. Simply put, the building envelope (walls, roof, floor, doors, and windows), the heating, ventilation, air conditioning (HVAC) system, lighting and appliances and ductwork all must be designed to work together to maximize energy savings in a cost-effective manner.
But again, the key to having a successful whole-house approach is in tightly constructed building envelope which functions as a boundary between the outside climate and the inside climate of the house.  Hence, a well-designed and constructed wall is crucial in protecting the building envelope against energy loss and for minimizing heat transfer.
Fortunately, building energy-efficient walls is much easier than you think it is.
Read: Energy Conservation Building Code: A Step Towards Energy Efficient Building Constructions
5 Steps To Building Energy Efficient Walls
Here are 5 simple and easy steps to build energy efficient walls: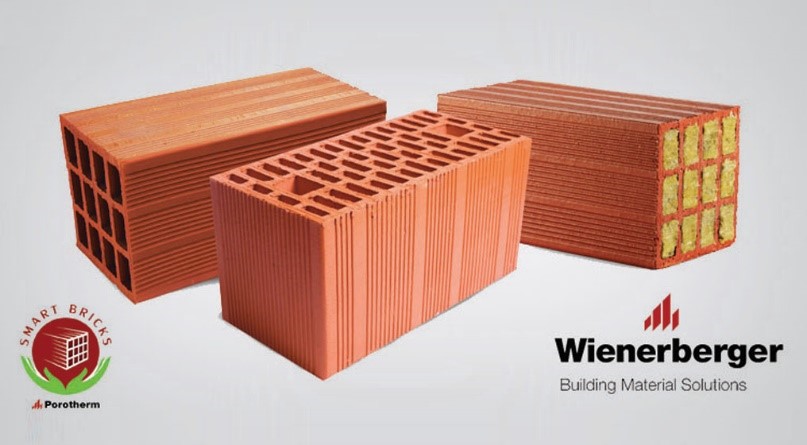 1. Use Of Energy Efficient Building Materials
Energy efficient materials because of their environmental positive features have the potential to support the constructions both economically and ecologically. Furthermore, materials which consume less energy cause less harmful emissions and help in decreasing the environmental pollutions resulting from the construction materials. Additionally, with their several thermal properties (like heat storage, heat retention) they make a massive contribution to the creation of a comfortable indoor living environment.
Coming to sustainability front, a lot of sustainable building materials use recycled or reclaimed materials. It's quite simple, the more we re-use, the less we buy new products and deplete world resources (and waste less energy in producing new materials).
2. Seal Through
Around 40 percent of your homes cool or warm air can leak out through gaps and cracks if your home is not properly sealed through. Yes, despite good insulation walls can allow warm or cool air escape through cracks and gaps. Air sealing is the process of sealing holes in the building structure to create a tight air barrier. Note, air leaks translate to wasted energy, paying attention to detail is key for building energy efficient structure. Seams, cracks, and joints need to be immediately identified and sealed throughout the construction process.
3. Effective Insulation
Heat flows in the house during summers and out of the house during winters, and this keeps adding to our energy bills, hence insulation becomes a must. Insulation can be defined as the process which aids in the reduction of the transfer of the heat from outside to inside. Thermal insulation enables consistency in room temperature by keeping the room cooler in summer and warmer in winter from the outside. It is energy saving as the transfer of heat from inside to outside and vice versa is limited.
Builders can choose from a variety of insulations which vary in cost, performance, and ease of installation. Also, the type and amount of insulation largely depend on the home design, the efficiency of the other building components, the airtightness of the building and of course the climate.
Read: How Is Thermal Insulation Beneficial For Your Home
4. Invest In Energy-Efficient Windows
Windows and doors being weak thermal spots in the building envelope can account for approx. 1/3rd of the total heat loss in an average home. Heat loss during winters and heat gain during summer is just one drawback, condensation at windows can lead to decay and damage in the structural framework of the wall and the interior trim.
High-performance doors and windows can help largely in maintaining uniform indoor temperatures all the year round. In hot summer months, windows with spectrally coatings on the glass actively reduce the solar heat gains, keeping indoors cooler and provide sufficient light. In colder months, double-or triple pane windows with Low-E (low emissivity) coating on the glass maximize heat loss and prevent cold air infiltration.
High-performance doors and windows can be expensive, but they work excellently in reducing the power requirement in heating/cooling systems.
5. Size Mechanical Systems Accurately
Heating and cooling cost forms as the largest energy expense for most of the homes. But, with proper planning, such costs can be minimized and energy can be saved. Oversizing HVAC equipment is a very common and expensive mistake. Note, bigger HVAC systems with excess capacity are a huge investment and can waste a lot of energy. They also produce extra noise, uncomfortable temperature swings in the home and are less-effectual dehumidifiers.
Energy-efficient house designs realize reduced peak loads, demand smaller and more efficient HVAC systems. It is crucial for the builders to size HVAC systems accurately to save on equipment and installation costs and operating cost of the building structure.
Saving Energy With Clay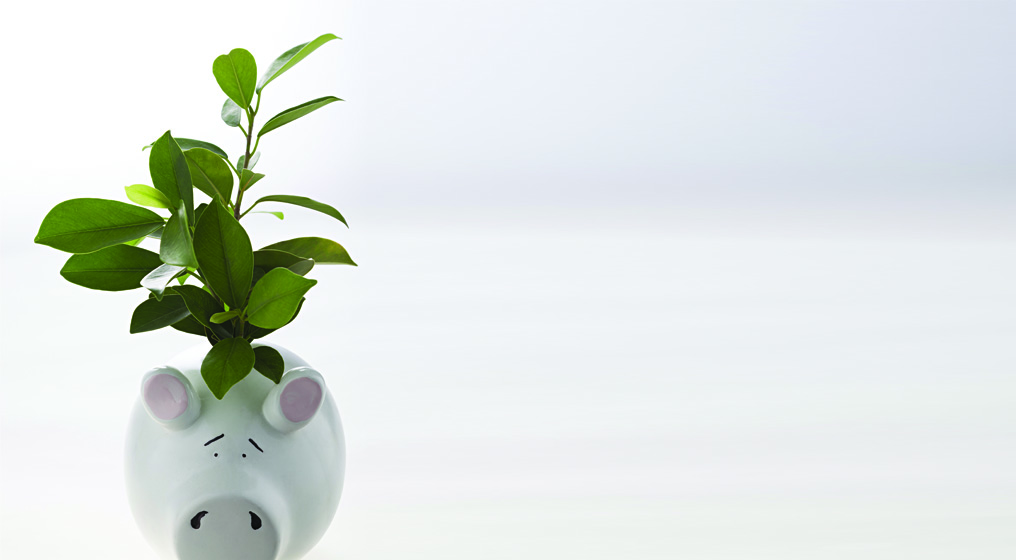 While we may not have a home that is explicitly built with sustainable materials, it is a good feeling to know that by using even one or two sustainable building materials we can lessen our personal carbon footprint. Energy efficiency and sustainable buildings are other important and interesting topics of our time. People are looking for sustainable, ecological and energy-efficient construction systems and building concepts. The main idea of using sustainable building materials is to construct lower a home that lasts—and a longer-lasting home means maintenance costs and less up-keep.
Clay Is One Such Material…
Clay is a natural raw material and extracted locally with the greatest possible consideration for the environment and the biodiversity of flora and fauna. Subsequently, clay is processed, shaped and fired.
Wienerberger permanently optimizes its reduction processes to minimize energy consumption and CO2 emissions. As a natural building material, clay products need not be elaborately and expensively disposed of. They can be reused in two different ways: on the one hand by means of recycling, which means that clay building materials are grounded and used in brick production, road construction, as tennis court surface or even as soil conditioners in agriculture. On the other hand, old bricks and tiles can be reused for new purposes.
Read: Porotherm Bricks Are Noteworthy Resource Savers
Final Thoughts
Well, now that you understand many energy saving opportunities exist with the walls of the house. Consider these traits to improve your home energy efficient and meet performance and always use building materials which are sustainable, like CLAY.
#KnowYourWall
Know how your walls can significantly improve your living environment.
Curated by editor at  Wienerberger India
Like this story? Or have something to share? Write to us: gosmartbricks@gmail.com or connect with us on Facebook and Twitter.