India celebrates nearly 151 festivals in one single year (Source: Wikipedia), that's a huge number. It seems like for almost half of the year we are celebrating something or the other. Festivals and celebrations form an integral part of every Indian's life, it's more of celebrating togetherness and life with all our loved ones. Out of the huge list of festivals, Diwali is the most significant one. This religious festivity celebrates the triumph of good over evil; however, what's happening today is reverse as it celebrates ignorance over knowledge and darkness over light.
Traditionally, Diwali was celebrated with beautiful earthen diyas and distribution of mithai (i.e. sweets) to friends and family. But today it largely involves bursting sparkling firecrackers, suffocating smoke, ear-tearing noises, never-ending garbage, and everlasting pollution. Yes, we have been doing a lot more harm than good on this auspicious day.
Flashback Diwali 2018
On the day after last year's Diwali fireworks, people in India's capital city, New Delhi, awoke on November 7 to exclusively dirty air. Astoundingly, the levels spiked overnight, starting around the celebration time when the fireworks began. What's more, data from the 2018 Diwali festival were not a coincidence. According to a study that came out in August 2017, Diwali Fireworks were directly linked to Indian Capital's Extreme Air Pollution and deteriorating air quality. The authors of that study concluded:
"To our knowledge this is the first causal estimate of the contribution of Diwali firecracker burning to air pollution."
Another recent study that has attempted to answer this question says there is a "small but statistically significant" effect from Diwali fireworks. The study focused on five locations across Delhi and looked at data gathered between 2013 and 2016. See the image below: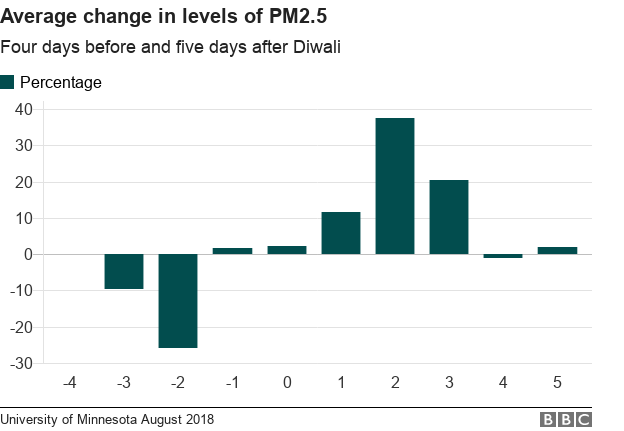 For more than a decade, growing bodies of research have been raising concerns about such chronic pollution, Sadly, many still don't care.
What Do Firecrackers Contain?
Firecrackers are nothing but a combination of many harmful chemicals. Here's a quick break down:
Sulfur Dioxide – Can cause wheezing and shortness of breath
Cadmium – Causes anemia and damage to the kidney and can also affect the nervous system
Copper – Irritates respiratory tract
Lead – Affects the nervous system
Magnesium – Can cause metal fume fever
Nitrate – Can cause mental impairment
Nitrite – Can cause skin problems, eye irritation, and respiratory problems in children
Look At The Negative Effects Of Celebrating Diwali The Wrong Way!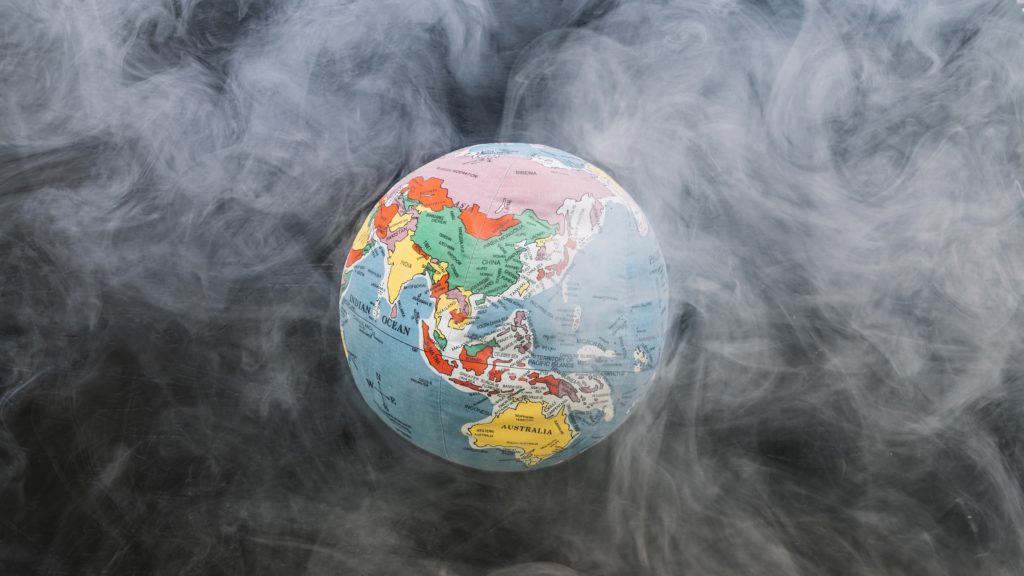 Here we share some significant points to showcase the impact of these big celebrations:
1. 80 Million Children Are Employed In The Firework Industry
This indeed is one of the most disturbing facts related to fireworks used during festivals and celebrations. Did you know? More than 80 million children are employed in the firework industry from around the world and the majority of them are from India. And at least 90 percent of them involved in gun powder filling or directly in contact with chemical ingredients of crackers making suffer from diseases like TB and Asthma.
2. Excessive Waste Of Energy
There is a spike in demand for energy during any festive season and proactive measures are needed to minimize its wastage. Don't confuse this with economical reasons, here its more for the environment. We generate most of our energy from gas-powered plants and coal, this results in tremendous air and water pollution. Also, these twinkling lights generate a lot of heat, which we don't feel but the negative impacts are felt by the plant, trees, birds and smaller mammals.
3. Air Pollution
Most of us know this as we have been hearing about it for quite a few years now. Environmental pollution is cropping up as one of the major concerns for developing nations like ours. During Diwali, air pollution rockets up by 30 percent. It is estimated that one hour of fireworks display increases the compound 'strontium' by 120 times in the air. Strontium may be harmless in small amounts, but when too much it can cause blood clotting disorders or damage to bones. That's not all, magnesium shoots up by 22 times, barium by 12 times, potassium by 11 times and copper by 6 times which have life-threating consequences.
Firecrackers also hold traces of heavy metals that are toxic to the human body. Furthermore, at this time when issues of climate change and global warming are being presented with a sense of urgency, we need to be concerned about the number of greenhouse gases fireworks produce, which includes Carbon dioxide (CO2) and ozone. It takes the entire lifetime of 5,000 trees to counterpoise the 60,000 tons of carbon emissions produced in this one day!
4. Noise Pollution
Air pollution is just one negative impact, another impact that cannot be overlooked is noise pollution. Noise at 85 decibels or above can damage hearing, fireworks can create 140 decibels of noise which is as loud as Military jet aircraft take-off. Besides the bursting of fireworks, many people use loudspeakers and loud musical instruments which add up to the noise. Diwali can be a nightmare for infants, elderly, pets, and other animals who get disturbed or scared of loud sounds.
5. Tons Of Waste Everywhere
Up till now, we spoke about the D-Day, strikingly the real problem comes after that. What we get to see the very next morning after Diwali is roads filled with bits of paper, plastic, and chemicals. Approximately 4,000 additional metric tons of garbage is generated in Delhi alone, and double the amount in Mumbai; Bangalore is following with 800 to 1000 tons and Chennai nearly 50 tons. That's a lot of scraps, think about how much we produce as a nation!
Do You Still Think That You Don't Care About The Environment & People And Want To Avoid Eco-Friendly Diwali?
The festival of lights, Diwali is around the corner. Make everyone smile instead of adding the fear of danger to their lives. The festival is best celebrated with your near and dear ones around you. Experience the Diwali fervor this season with your loved ones and make it more memorable.
Related Articles:
Home Decoration Ideas for Greener Diwali
Photo Gallery: 12 Heartfelt Messages to Awaken You This Diwali