The Indian Construction Industry has been experiencing evolutionary changes since last few decades. Moreover, the recent emphasis on developing smart cities and industrial corridors has naturally made way for the inception of 'smart homes' and 'smart living'. With this boom, it is essential to keep ourselves up to date with the latest innovations in the construction sector, especially with regard to building materials like Porotherm bricks.
One very important component of building construction, which often gets overlooked, is the wall. People generally have a tendency to focus on the architecture & interiors but, rarely do they give a second thought on the wall. If you are planning to include environmentally conscious, energy saving practices and concepts while designing a building, you'll be surprised to know how the right walling material can contribute to your efforts, ultimately helping you achieve an energy efficient "Smart Home".
Intelligent walling materials can help you in a lot of ways. From saving valuable man hours during construction the phase, to saving cost on the sand, cement & water, to providing toxic free, healthy living environment & more…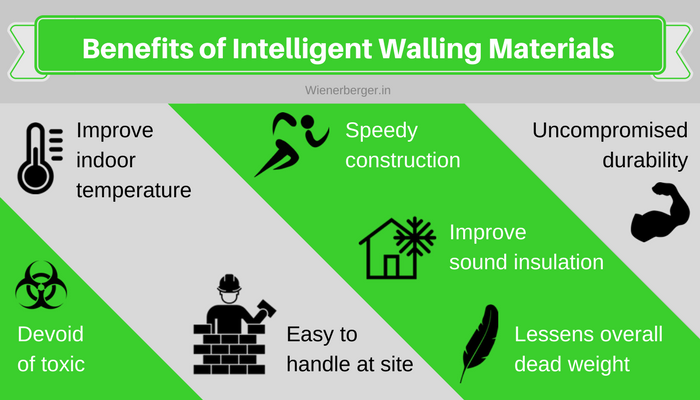 Wienerberger, an Austrian company which is a leading producer of clay building materials for wall systems, came up with Porotherm Smart Bricks, which are technologically advanced hollow clay bricks designed for RCC framed structures.
As per Architect Krishna Rao Jaisim "Hollow clay blocks are earthy, season sensible, practical to work with and bring down your construction cost by more than 15%" http://antihousewife.com/tag/primal/page/4/  
 Here are 5 things that make Porotherm superior to other walling solutions
1. Light weight and faster construction
Porotherm bricks are 60% lighter than conventional walling material. They are easy to handle so helps improve productivity in masonry. They majorly contribute in reducing dead loads i.e.(the non-movable loads on the building like the weight of the walls, doors, windows, floor tiles etc.). Hence leads to substantial saving on structural cost. Being light weight also helps in transporting the bricks to different floors, and this is a great advantage especially for high rise buildings. In most construction sites in India, use of cranes is negligible, at the sites depend on labourers who manually offload construction materials from trucks and carry them to the different floors. An average labourer can pick only one concrete block at a time owing to its heavy weight and this ultimately affects the construction timelines. In the case of Porotherm, one can easily carry two to three bricks at a time, thereby completing the wall much faster. Owing to uniformity on the sides of the bricks, lack of sharp edges, also makes it easier to handle the bricks.
Post wall construction, the curing time required for Porotherm wall is less compared to conventional walling materials thereby allowing builders and owners relatively faster construction.
2. High compressive strength and life span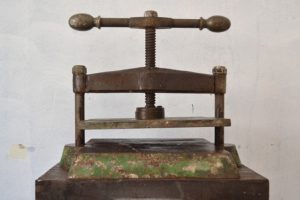 Well being light weight definitely doesn't mean a weak product. Porotherm bricks possess a high compressive strength of ≥3.5 N/mm2, which adheres to the IS 3952 standard. Porotherm comes with a life expectancy of more than 150 years thus making your building and construction an investment for generations. They are immune to fire as they already are fired at 1000o C with a fire rating of F240 or 240 minutes.
Also, the possibility of crack formation post wall construction is minimal, because of its low water absorption property which is less than 15%.
3. Thermal and sound Insulation
Clay is inherently a good insulating material and bricks made of clay have thus been traditionally considered a sustainable building material. Porotherm bricks are the highly advanced version of these clay bricks providing 45% better thermal insulation than conventional building material. They are India's first Brick with lowest U-value i.e 0.6 W/m2k (Porotherm Thermobrick) as compared to 1.8 W/m2k  for solid clay brick and 2.0 W/m2k for the solid concrete block. This excellent thermal insulation improves the efficiency of the building making the indoors cooler in summers & warmer in winters. They also provide more sound insulation with an average STC rating of 50Db.
 4. Natural and Green

The clay used in the production of Porotherm is sourced from de-settling of dead water tanks and natural additive like
coal ash, rice husk, saw dust and granite slurry. Porotherm encourages green and healthy living as no toxic or any chemical additives are used that can cause allergies and other health problems. It is 100% natural, with complete absenteeism of pollutants, Porotherm allows you to lead a comfortable and healthy life.
The bricks are listed by Indian Green Building Council in green product category under- energy efficient product, the material with recycled content and use of the regional material.
Porotherm is also rated by Green Rating for Integrated Habitat Assessment (GRIHA)
5. Energy saving
The insulating property of Porotherm reduces the use of artificial temperature variation devices like AC and heaters giving the interiors a comfortable living environment, naturally…. This helps in reducing energy consumption.
Exploring all the available options is a good idea but choosing the one that provides you a long-lasting durability, cost and energy savings is the best thing that can happen for your building.
Considering all the dimensions of Porotherm, it is indeed a smarter choice over other conventional walling solutions available in India.
Authored by a Building Expert from Wienerberger
Connect with us: gosmartbricks@gmail.com