Green and sustainable buildings are getting more commonplace every year and for several good reasons. Minimizing the negative impact on the surrounding community and environment has been the common goal of green technologies across the globe. However, there are also few equally conscious individuals who are going back to adopting the older principles of living to get back to a greener environment. One of the best examples is from Mallapally in Kerala.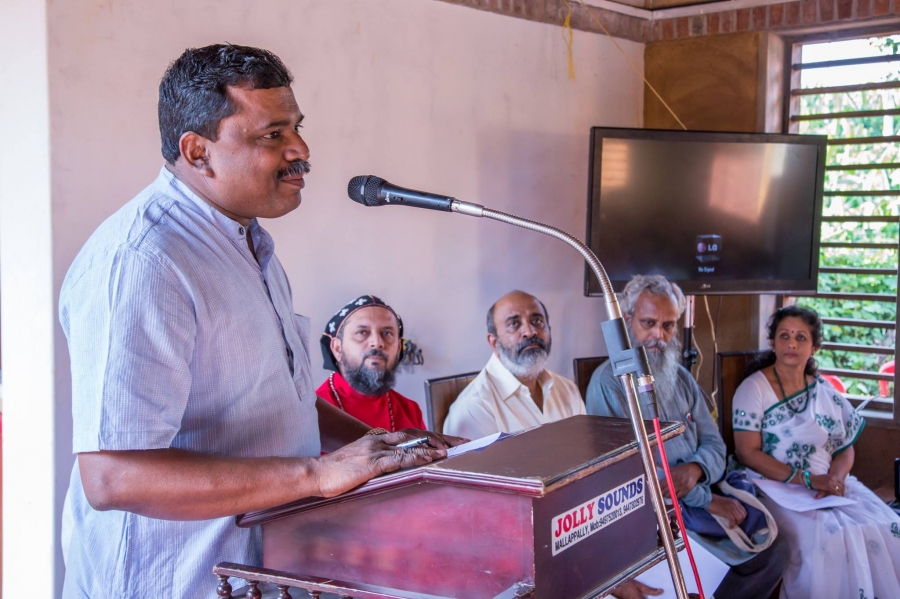 Biju Abraham, had come back to his hometown to be at the side of his ageing parents but as an environmentally conscious individual, he stumbled on a bigger issue at play. There were several ageing people in Mallapally and none of them were receiving the care or the environment that should be ideal for their health and age. He went on to create a home environment for not just his parents but for all the needy people out there.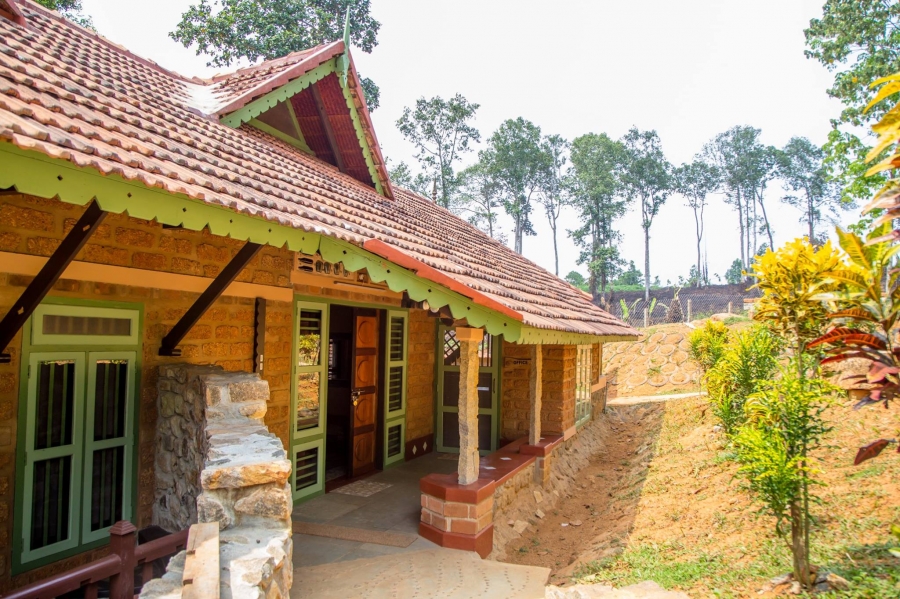 Biju didn't just transform his home but also acquired 24 other dilapidated homes in the village and transformed it into a cradle. He calls this project as "Ooru", meaning 'hometown' in the local language. The older buildings were demolished right from the concrete foundation and were replaced by naturally available materials. What sits today in place of the older homes is something that will inspire any environmentally conscious individual.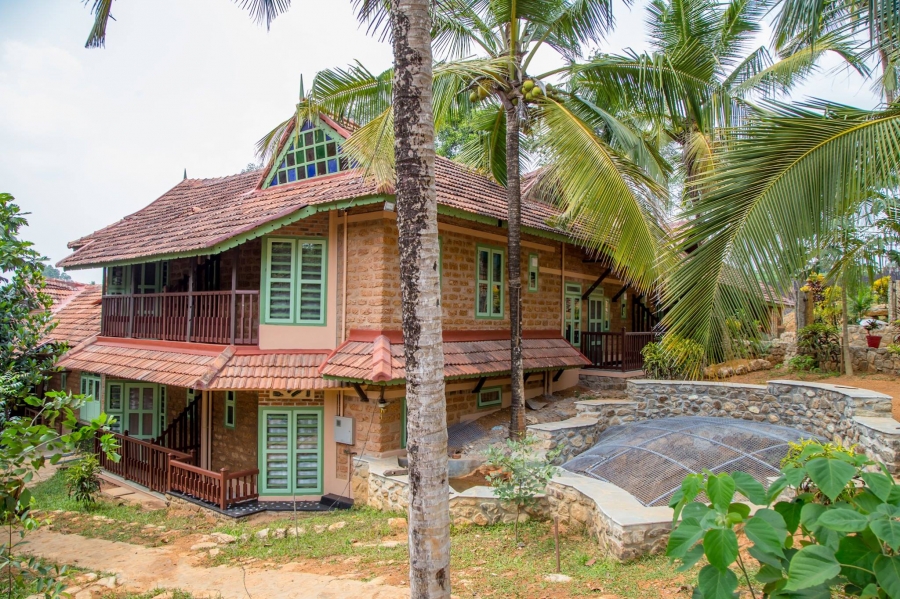 Cement as the primary material came to India just as recent as 1886, with the British. Before that, countryside homes were built from clay, wood, leaf roofing and similar materials. Ooru implements carefully engineered red brick walls that are hardened by the sun and supported by wooden beams. For the roof, Biju used the traditional brick tiles that can be joined together like puzzles and without needing any extra adhering. Using age-old designs that are still prevalent in most Indian countryside, Biju has been able to come up with the most peaceful community in the middle of lush green fields.
Another special feature of the construction was that it didn't involve cutting down any vegetation. No trees were felled but the homes were built around them to achieve a semblance of natural architecture.
A Project For The Whole Village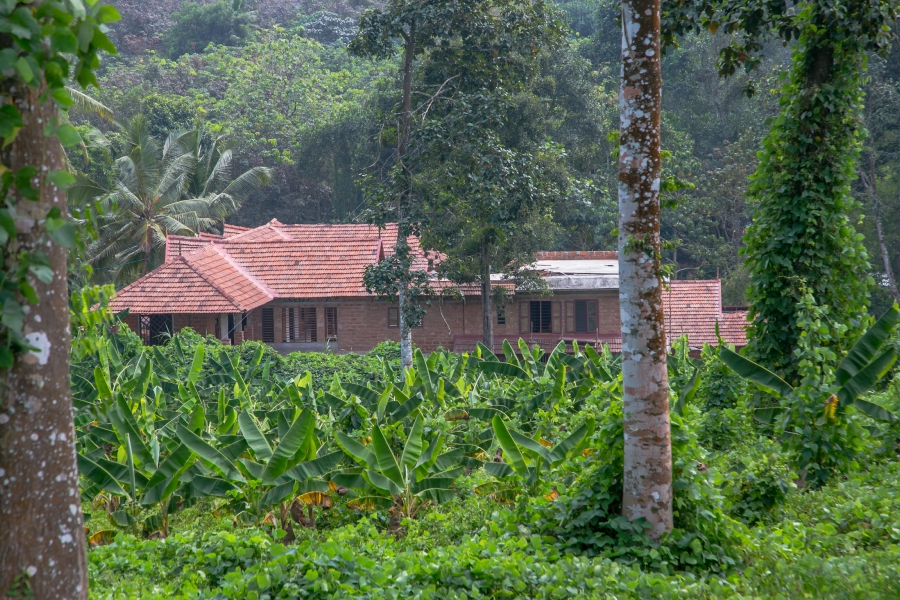 Green housing projects like Ooru didn't just create a sustainable and nature-friendly architecture but also brought the whole village together. It was the locals who helped Biju in the construction. Since he was using the low-cost materials (earth, wood and clay tiles), he was also able to pay the villagers who contributed the labor towards this inspiring project. Biju did hire some special laborers from outside the state, but the locals quickly learned how to replicate the design. The dream for Biju is to be able to inspire a generation that adopts back our home building traditions than rather look for modern engineering that completely devastates the local environment.
The Need Of The Day
The cement industry has become one of the primary causes of pollution in modern cities. It is a major contributor to carbon dioxide which is a potent greenhouse gas. In fact, the cement industry has been reported to contribute as much as 5% of CO2 emissions globally. Other than that, manufacturing of cement also leaves by-products like sulphur dioxide, nitrogen dioxide, and particulate matter. Green initiatives like Ooru are perhaps the only way we can make our air more breathable.
Biju's hometown now has 15 private homes with each equipped with a wheelchair access. Inspired by his efforts, about 6-8 more home shave come around Mallapally using the same concept and this is the best takeaway that Biju could have had!
The beauty of living in semblance with nature is truly unmatchable. We are already aware of the challenges of living in a modern city. Bringing back nature to our neighborhood is something that we all should work on. Thankfully, people across the globe have started to realize the same and we still certainly have a fighting chance against man-made disasters.
All Images & Featured Image CC
Curated by editor at  Wienerberger India
Like this story? Or have something to share? Write to us: gosmartbricks@gmail.com or connect with us on Facebook and Twitter.