http://pedrocabiya.com/2016/10/ Top 5 Green Trends in Construction
With each passing year, we are being faced with two pertinent and perpetual questions about climate change and global warming—this year are we going to see any significant advancement regarding this? Will people, policies and professionals work together on reducing environmental pollution and energy consumption along with sustainable economic growth?
Well, no one has a clear answer to these imperative questions, but with the start of the year 2022, we can imbibe the values of sustainability in all our activities, including construction and building practices.
Wondering why the construction and building practices are required to follow the path of sustainability? The answer is simple. All nations like ours are clamouring towards developing infrastructure as an essential component. By 2030, experts have said that 85% of construction output would bring in the revenue of around $15.5 trillion worldwide. While such revenue generation and development are welcomed, the cost paid by our Mother Earth and environment can be disastrous.
It is a proven fact that the construction industry accounts for 25-40% of the world's carbon emissions. The alarming news is that by 2030, according to estimates, the commercial buildings alone will account for 1.8 percent of carbon emissions. What's more? The building sector also utilises 36-40% of the world's energy.
http://servuclean.com/category/janitorial-service/office-cleaners/page/2/ Current Predicament:
In India, the estimation is already distinct; as predicted by McKinsey Global Institute, 250 million people would be added to our urban population by the year 2030, requiring 7 to 9 hundred million square metres of land for both commercial and residential purposes. The Global Construction Report 2020 had claimed that India's construction market would be third, following China and USA. That means the growth of this industry is non-stop in the country. This continuous progress will impact our environment inexorably.
Waste generated by this industry in India is already at 30%, i.e., around $27 billion at current valuation. According to the Centre for Science and Environment researchers, the buildings in India use up to 30% raw materials, 40% energy, and contribute to 20% water effluents, 30% solid waste generation, and 40% carbon emissions.
A Green Shift in Construction Sector:
The statistics may create a grim picture, but we believe humankind can win the battle against climate change with the adoption of green building practices. The harmful environmental impacts can be mitigated with the right combination of greener and sustainable building initiatives, and government drives and regulations. Here's a curated list of top 5 green building trends for us to adopt and initiate a sustainable living to build a greener planet.
1.Increasing use of green construction materials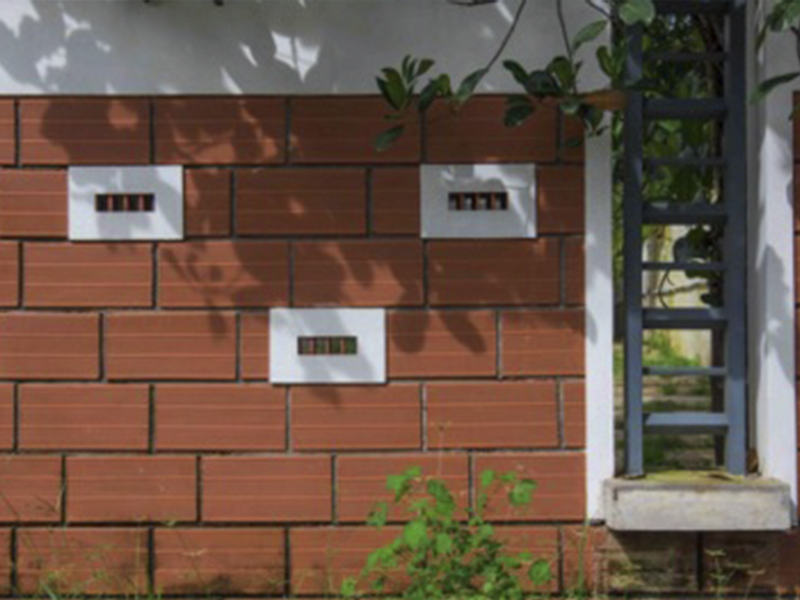 The sustainability of our buildings can be enhanced with the use of correct construction materials that are biodegradable and renewable. Clay bricks are good alternatives because they are durable, light-weight, and can help reduce wastage while lasting for generations. Another non-toxic material would be autoclaved aerated concrete to help maintain indoor air quality. Compressed earth blocks made from damp soil, sand and clay, insulates containing silica and polymer liquid, and particle boards made out of sustainable wood like timber, and sustainable bricks made out of clay are other environment friendly green construction materials. Environment conscious architects and builders are also implementing innovative yet indigenous construction ideas like rammed earthen buildings made of clay, gravel and bamboo and straw bale frames made of wood, gypsum, stones and concrete.
2.Installation of solar panels for HVAC in buildings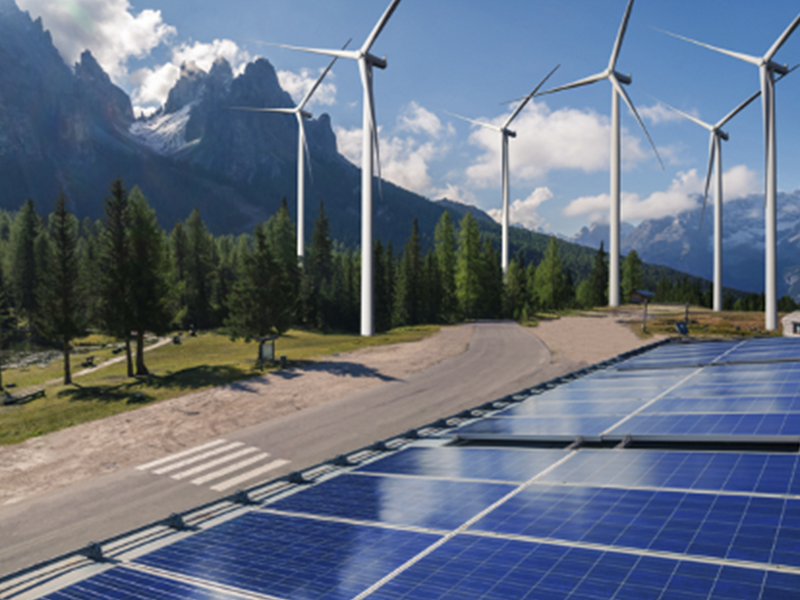 Solar power, as we know, is a renewable and clean source of energy. In the current scenario, we are witnessing a growing trend in consumers who are seeking energy efficient solar powered buildings which are sustainable as well as cost effective that help in reducing utility bills. Solar based technologies like HVAC (heating, ventilation and air conditioning) systems and solar battery storage systems allow us to become energy independent by utilising and storing the solar energy for future use. This leads us to mitigate energy wastage problem along with providing regular supply of energy during blackouts. This combination is effectively help in reducing carbon footprints and enhancing energy reliability in the long run.
3.Smart green scaping buildings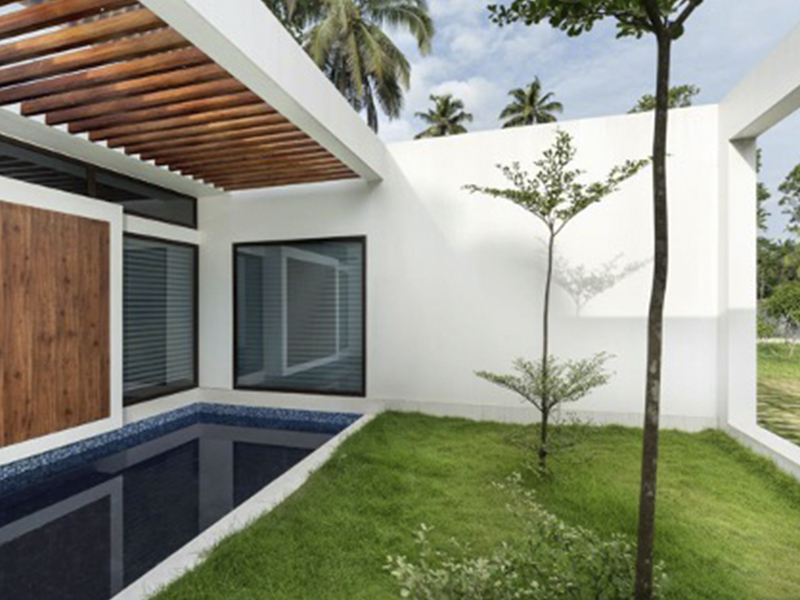 Instead of displaying plants as decorative pieces, adapt green scaping. It involves thoughtful placement and easy maintenance of green landscapes and plants at suitable locations to ensure that our buildings become green and serene. We can do green-scaping on our roofs, gardens, backyards, or front yards to help in fostering stronger connections between homes and nature, thereby benefiting our overall well-being.
4.Adoption of self-sustainable designs for water conservation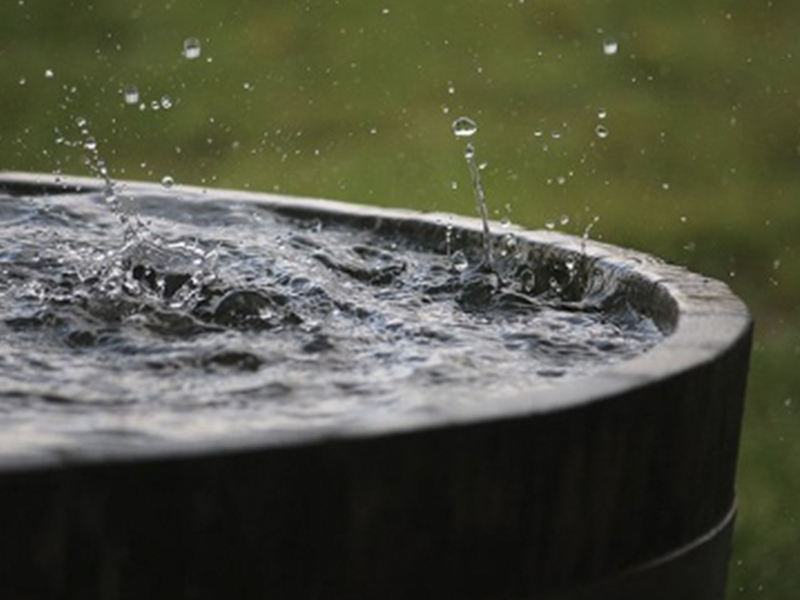 The construction industry utilises high amounts of water, primarily from groundwater sources, and this water utilisation majorly happens during the construction period. In this context, it would always be advisable to adopt designs that help conserve water in the buildings that are getting constructed such as rainwater harvesting system, effective leakproof, greywater reclamation system, low-flow plumbing system, and green scaping, etc. As we know that water scarcity and groundwater depletion are significant climate change crises in India and across the globe, we must diligently follow this noble practice.
5.Promotion of responsible waste management practises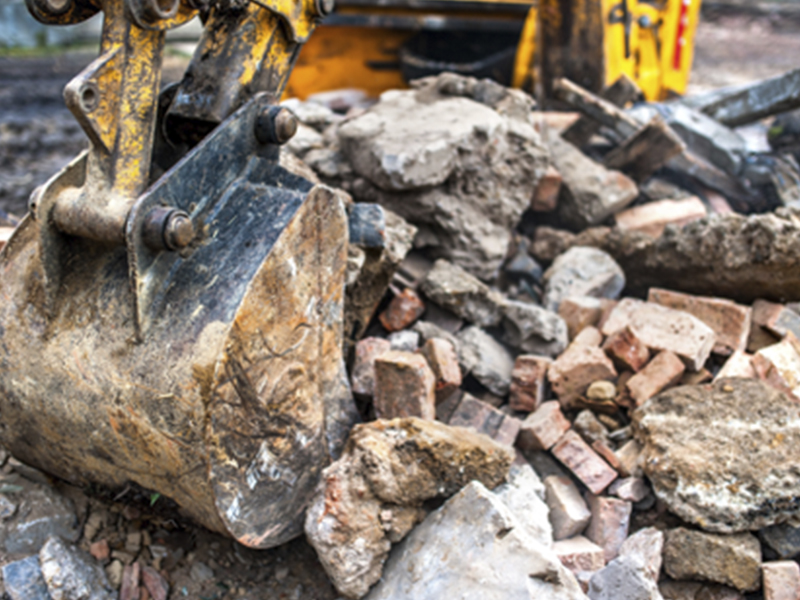 Last but not the least, sustainability can't be achieved without a proper and scientific waste management system. Garbage should be segregated right at the source points in different bins or storage containers labelled appropriately. Materials that can be repurposed or recycled must be stored and used accordingly, perhaps for other building projects. There are several construction components often discarded as waste, which can be recycled and reused such as wood products, aggregated bricks, metals, etc. Waste generation can be controlled with proper decisions regarding materials used, methods adopted for building construction, expected recycling rate, and so on.
Key Takeaway:
Today many architects and construction experts are taking the task of sustainable building trends seriously by putting sustainability at the forefront of all they do. By adopting these practices, architects, builders and consultants in association with homeowners can contribute to the reduction of carbon footprint and create a significant difference in the environment. Additionally, green buildings have an aesthetic appeal which can boost any architect's prominence in the community.
According to the Indian Green Building Council, the penetration of the concept of green building was just 5% in the country in 2019, and it is required that by this year 2022, the penetration needs to be increased to at least 25%. The Council is positive that India can become number one leader in developing green buildings by this year. To achieve this feat, we require comprehensive planning and concrete efforts by the government, public, and corporations. Global warming and climate change can be a matter of the past if we work cohesively and diligently.
Curated by editor at  Wienerberger India

Looking for a green building solution? We are here to help. Write to us at sales@wienerberger.com or connect with us on Linkedin, Instagram and Facebook