The School – KFI, Chennai
Architects: Green Evolution, Chennai
Project Snapshot:
Children spend 90% of their time indoors and most of that is spent inside the school premises. The developing organ systems of a child is highly sensitive to environmental hazards, and they are normally more relentlessly exposed to toxic substances in the environment than an adult. Unhealthy school environments can have a major impact on a child's health, concentration, performance, and attendance, which can further lead to onerous clean-ups and expensive remediation activities.
Building a healthy and comfortable environment for children in school has always been a challenge. Well, building a school is one lengthy, multidimensional process and one of the main portions of this complex process includes deciding which walling materials to use, and why. Owing to the fact that choice of a walling material could hugely impact the student's classroom learning, The School -KFI in Chennai made sure to meet this criterion in every possible way.  
Air quality & high quality of learning – How is it linked?
Students and teachers spend around 30-50 percent of their time at school. And school being an integral working ground for the students, demands in-door air quality to optimally develop their learning abilities. But, studies prove, that the indoor air in schools are plagued by inadequate ventilation and pollutants ultimately resulting in much higher loads than in the outdoor area.
According to a research conducted in Austrian schools children's learning ability and general health is affected by the quality of air within the class rooms. Healthy indoor air is a vital factor for the well-being, health, life and thus for high quality learning for the children.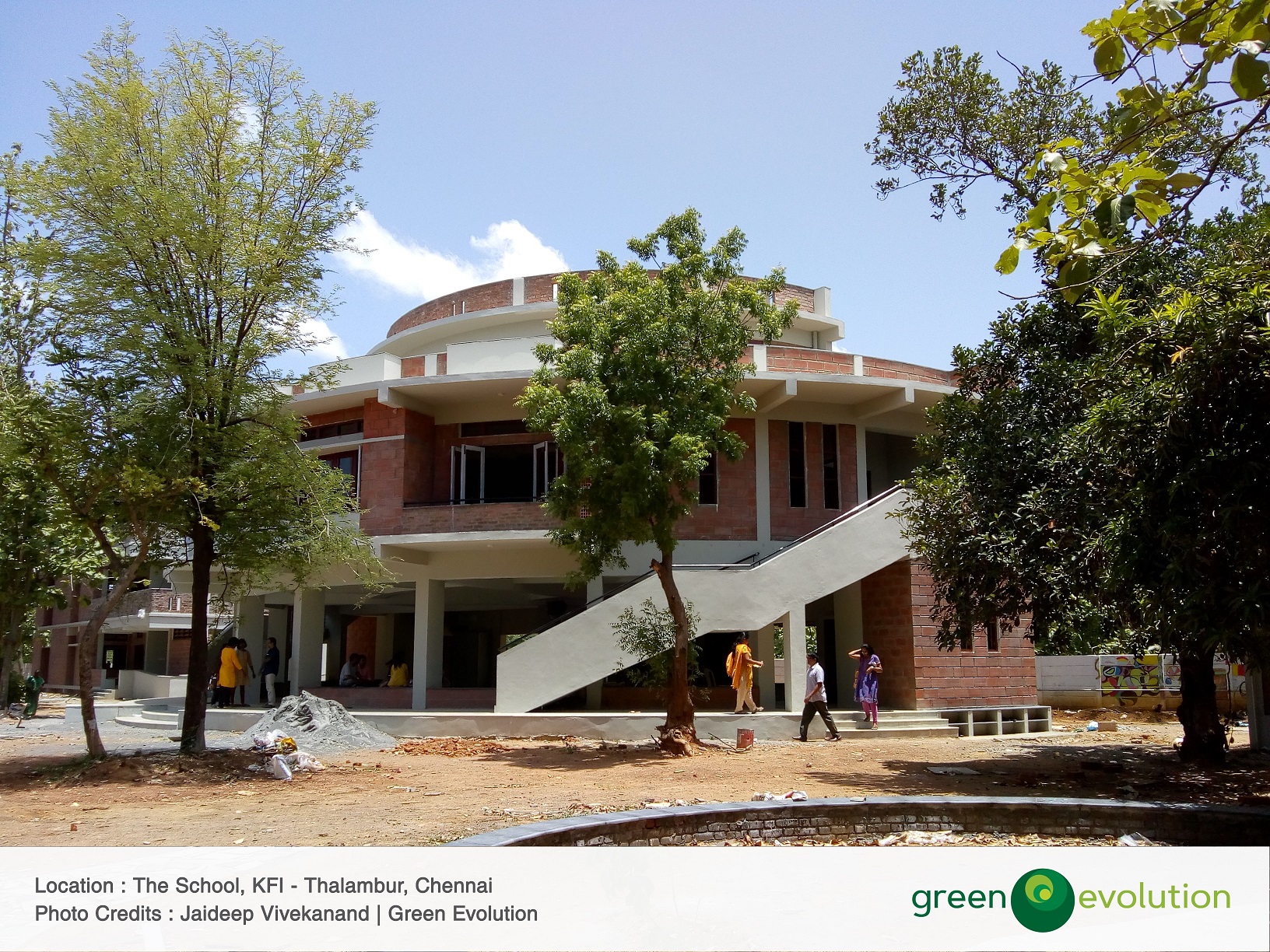 Green Evolution is a Chennai based architecture firm whose principles are deeply rooted to the doctrines of sustainability, was entrusted with the design & construction Management for The School – KFI, Chennai. According to them, buildings are one of the largest end-users of energy, constituting a major source of greenhouse gas emissions and the resulting climate change. Hence, as architects, they strive to design buildings that give back more than what they take.
An evolutionary process that combined teacher and student aspirations, the school's unique teaching methodologies and Green Evolution's environmental and aesthetic sensitivities created a campus that will leave a mark on the users and the environment.
This was well defined by the Head- Architecture, Green Evolution, Ar. Anupama Mohanram "A walling material for a school building should make the children feel comfortable within, be aesthetically stimulating and also serve as a learning tool".
Green evolution convinced the school administration how the comfort inside classrooms is directly related to the learning experience and with this regard the choice of the wall material becomes essential. The architects chose to choose the most ideal walling materials for the school walls –Porotherm Smart Bricks.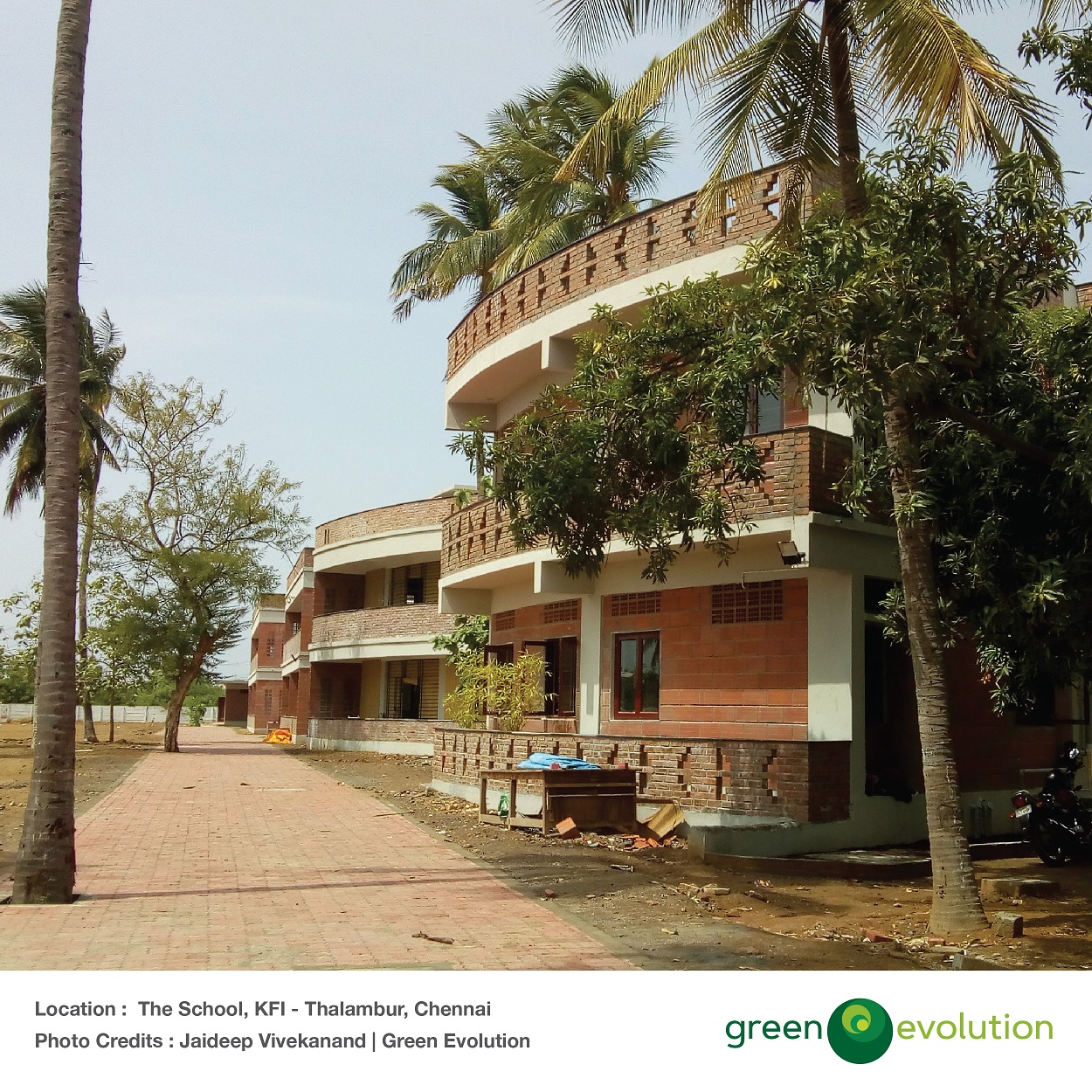 Natural Clay Bricks

– Permeable Building Material, Allows Better Air Circulation – Provides For Healthy Indoor Air Quality

Provides Excellent Thermal & Sound Insulation

Pollutant-Free, Green Building Material

Certified By International Environment Authorities GRIHA & IGBC
Light Weight Bricks

– Enables Faster Completion Of Construction Projects

High Compressive Strength

– Ensures Strength And Longevity Of Buildings
Considering a school environment, Porotherm can go long way in:
Reducing Student Sick Days and Improve Children's Health

Ensure Higher Teacher and Student Retention

Impressive Energy Savings

Protect the Environment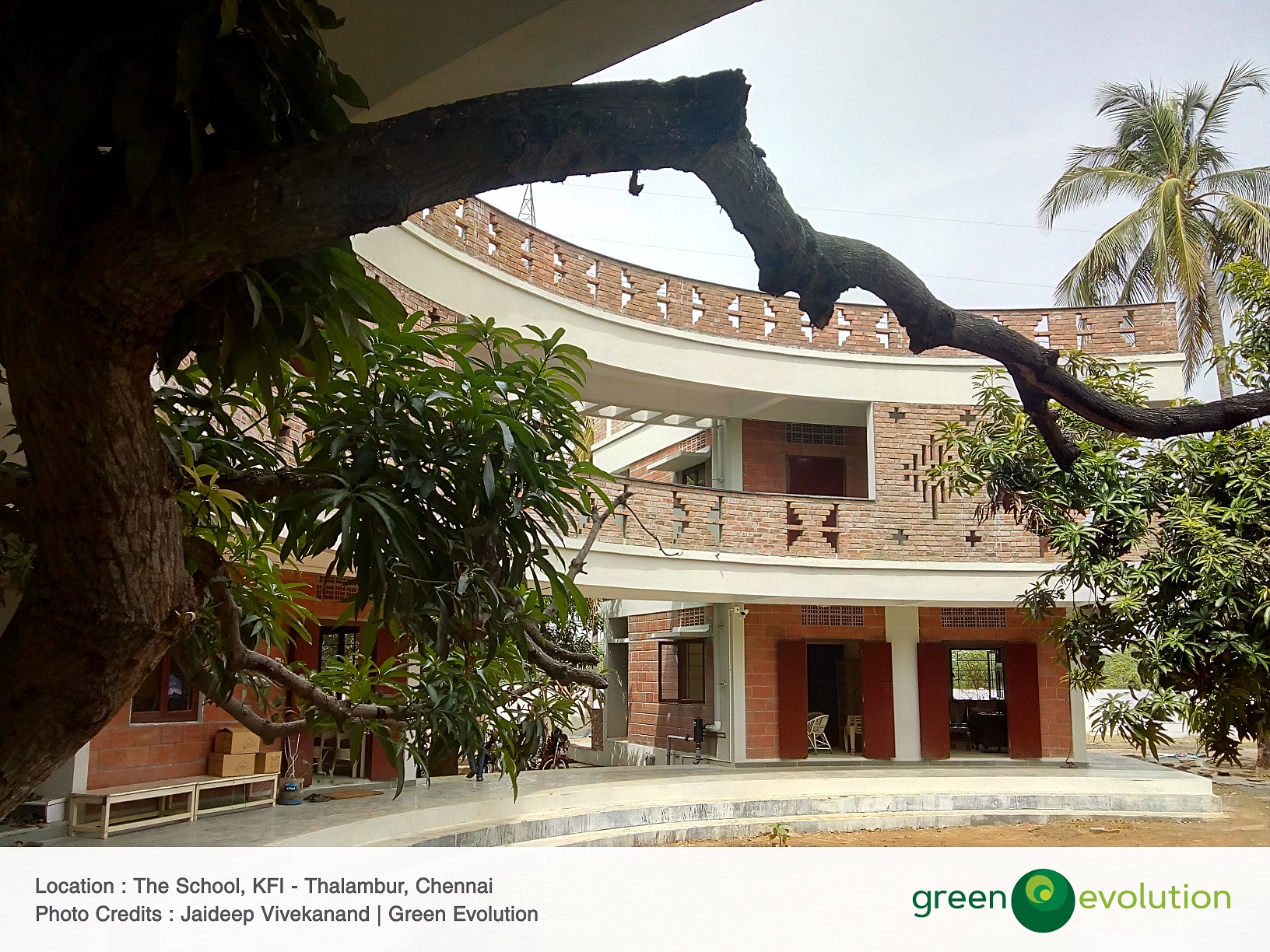 The massive masonry of School – KFI is built from Porotherm Clay Blocks, that provides the healthy, airtight, and instantaneously vigorous and breathable, basis for the school building.
Here is what the Head-Architecture, Green Evolution, had to say about Porotherm
"Porotherm blocks are insulating, visually pleasing when exposed- showcasing the skill of masons and can be multi-functional- serving the purpose of a 'jaali' when rotated. These aspects of the material made it an ideal choice for the exterior walls of the school", says Laḩij Ar.  Anupama Mohanram.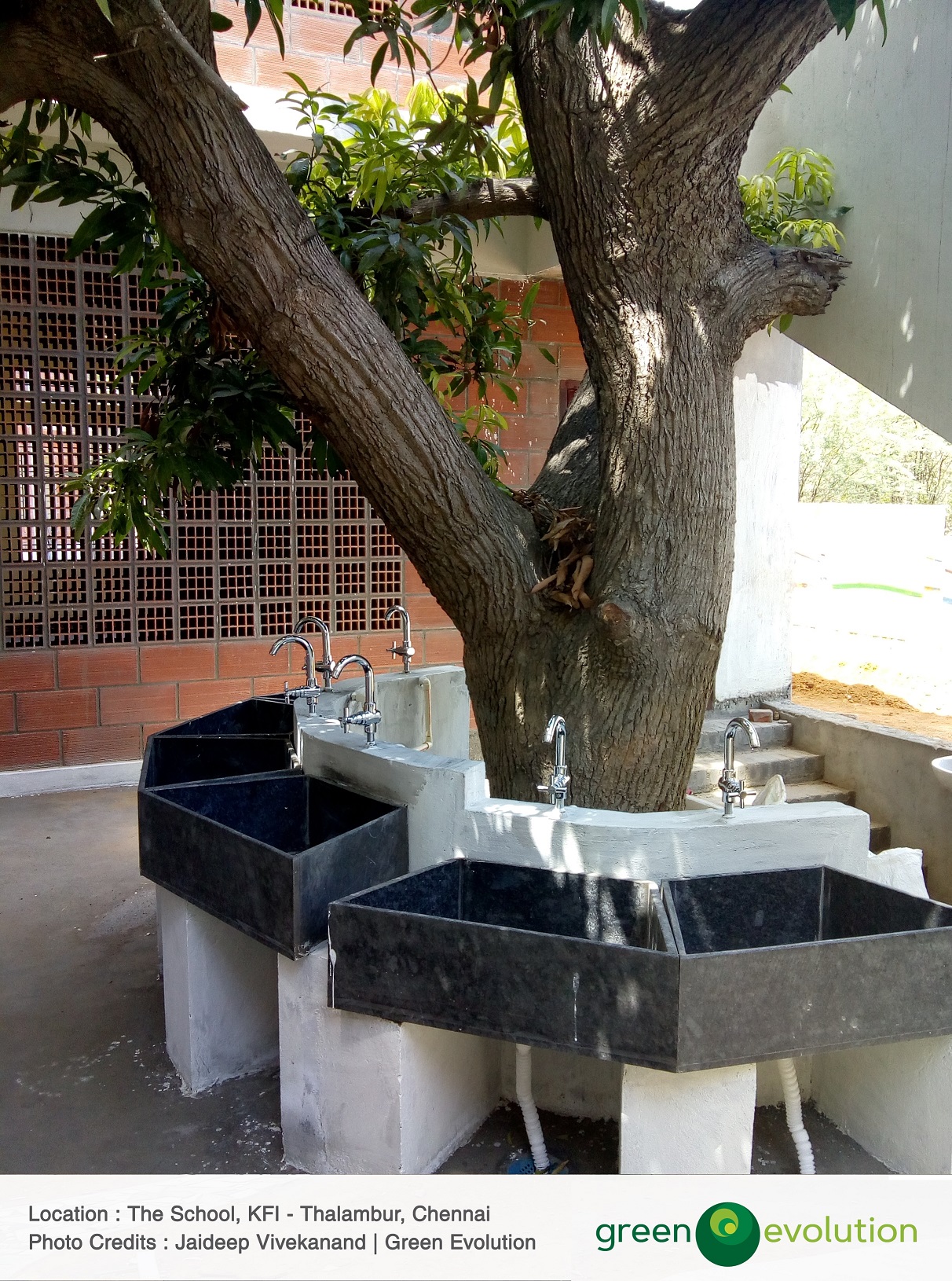 Many educational institutions, schools & colleges across South India have used Porotherm… To view, a representative list of the schools and educational institutions click here.
For more information on the project visit: Green Evolution  
______________
What Experts Say About Porotherm
Read More: Natural Building Material Allows Quality Air Circulation in Closed Rooms