For the past few years, green buildings have been one of the hottest trends in the field of real estate industry. Several residential and commercial real estate projects have been coming with the idea of going green. These properties get the recognition of certified green buildings after passing through several parameters conducted by different rating systems. It is scientifically proved that green building design affects productivity of the occupants by increasing it up to 11%. In India, there are three primary rating systems namely,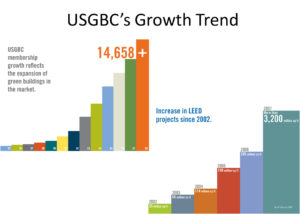 Out of these, LEED has grown out to be the most widely used green building rating system with the highest number of projects participation. The reason for the same is that property rates for LEED certified structures are at least INR 11000 per square feet more than non certified buildings. Also, a LEED Gold property use 25% less energy, water and requires lower maintenance.
Approximately, 60000 projects across 11 billion square feet area from more than 150 countries and territories participate in LEED.
What is LEED?
LEED stands for the Leadership in Energy and Environmental Design and is developed by the US Green building Council, USGBC. In India, LEED has been licensed by the Indian Green Building Council, IGBC from the USGBC. IGBC encourages and facilitates Indian green structures in becoming one of the green buildings.
It is estimated that by 2030, over 33% of the total Indian population would be in urban areas. The rising population and the rapid urbanization would push the demand for housing and commercial spaces, providing a further drive to the rising growth of the construction sector in the country.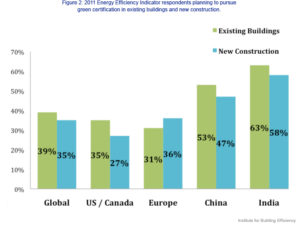 Real estate properties participating in LEED can quality for four levels of certification –
Certified 40 – 49 points
Silver 50 – 59 points
Gold 60 – 79 points
Platinum 80 points and above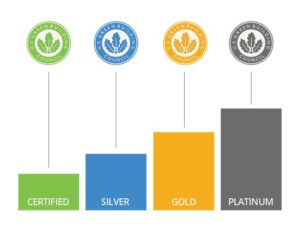 Value of LEED certification
Obtaining a LEED certification implies a positive environmental image to the community. Moreover, usage of several green building practices can turn in energy and cost savings over the life of the structure. Other rewards comprise improved quality of indoor air and ample of daylight. As per the studies, employees have increased labor productivity, job retention, and days worked in these environments. 5 million employees enjoy better indoor environmental quality and high performance space in LEED buildings resulting into company's profits and higher retail sales.
LEED was primarily designed to help in planning and accessing the new building and providing its resource management. It facilitates the construction of the building and in turn measures its 'sustainability'. As a matter of fact, 85 million square feet new or renovated buildings are certified every day by LEED.
Benefits of LEED
A LEED certified building has the following advantages –
Has reduced energy demands without sacrificing comfort.
Enhanced user productivity and marketability.
Reduced air and land pollution
Reduced water consumption and pollution.
Reduced destruction of habitat and biodiversity and reduced soil loss from erosion.
How to become LEED certified?
To get qualify for participating in LEED rating system, a building needs to comply with the environmental rules and regulations including several other parameters –
Energy and Atmosphere: Enhanced energy performance and air quality
Materials and Resources: Use locally sourced, sustainable products
Regional Priority Credits: Addressing a particular concern based on location
Location and Transportation: How close the project is to mass transit
Sustainable Sites: Make the most of nearby natural resources and ecosystems that can obviously take part of the design, reducing environmental pollution
Innovation: Any idea not enclosed under the main LEED areas
Water Efficiency: Reduce potable water usage
Famous LEED certified buildings in India
As per the records, India ranks third in top ten list for LEED certified green buildings. Some of the famous LEED certified buildings in India are –
Rajiv Gandhi International Airport (RGIA), Hyderabad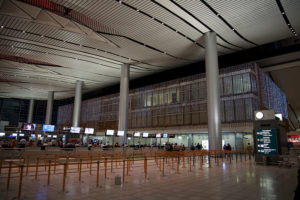 CII- Sohrabji Godrej Green Business Centre, Hyderabad
Infosys Limited, Mysore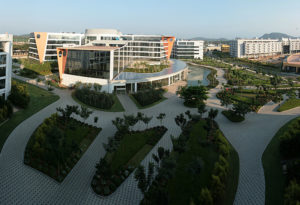 Anna Centenary Library Building, Chennai
Biodiversity Conservation India Ltd (BCIL) – Bangalore
Olympia Technology Park – Chennai
LEED in future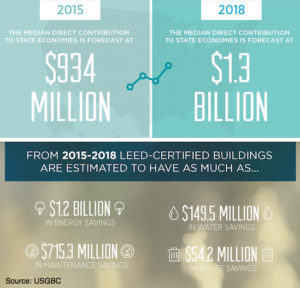 It is estimated by USGBC, by the end of 2018 LEED certified green buildings would be playing a major role in environment sustainability by saving energy worth $1.2 billion, conserving water worth $149.5 million, lowering down the maintenance Worthing $715.3 million and reducing waste of worth $54.2 million.