The beginning of clay brick architecture is dated way back to the Roman, Egyptian & Mesopotamian civilizations, not to forget the Indus Valley Civilization more close to home. India's association with Clay brick architecture goes back a long way…A noted example would be QUTUB MINAR , DELHI, is the world's tallest brick minaret with a height of 72.5 meters (237.8 ft) .This building material continues to be a popular choice among architects and builders of the 21st century.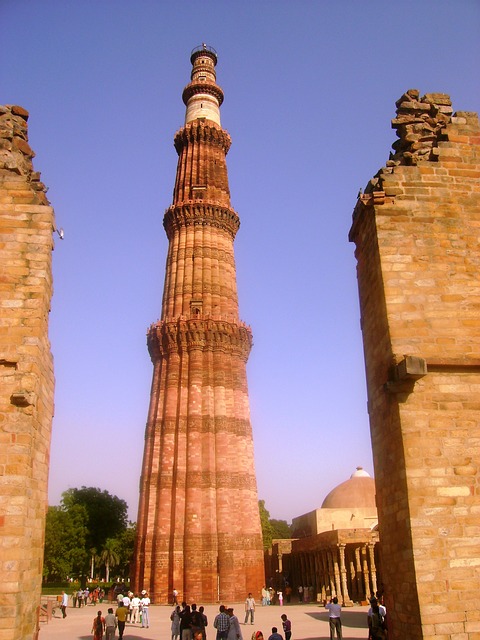 The demand for eco-friendly building materials are on the rise globally and our country which is known as the birthplace of clay brick architecture yearns to go back to the clay days. Advancements in technology are helping manufacturers to reform clay into one of the finest forms to suit contemporary thinking adding aesthetics and functionality to Indian architecture. In addition to this, building with the green material like clay brick would lend an up-to-date perspective to the architecture of a building.
The realty sector has become increasingly conscious of the environmental issues and this is one of the key drivers for new projects.Builders and architects are ensuring that the projects are designed to respond to the future needs of users. Moreover, buildings using earth in the modern era, have incorporated the use of rammed earth, mud brick, compressed earth, cob, and several other interesting techniques to add to its variety and finesse. The biggest advantage is the fact that these are environment friendly materials which are being intelligently used to enhance and provide a beautiful contemporary look to a building's architecture.
There is however hundreds of people in this country who assume that clay or earth architecture can only be used for housing in poor rural areas. However, the fact is that there are numerous examples of hospitals, airports, factories, museums and other important landmarks in India where clay brick has been used to create a picturesque architectural design. There are also apprehensions in the minds of many that clay architecture is fragile and short-lived while in reality some of the oldest buildings standing strong are made of clay.
Modern clay architecture uses clay tiles, bricks, plasters, beaten clay, ready to use mortar and other clay brick products made for different uses. Contemporary architects seeking to create interesting and unfamiliar forms using clay brick often find it useful to combine it with modern materials such as glass or clean plastered surfaces that offer a contrast.
One of the best examples of contemporary clay brick architecture in India is, but an obvious choice- The famous Indian Institute of Management – Ahmedabad building.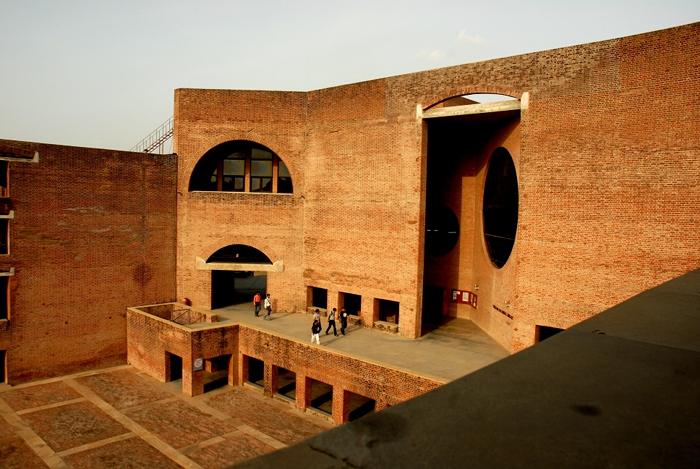 According to the institute's popular Blog, an Indian architect by the name of Balkrishna Doshi invited Louis Kahn, one of the most influential architects of 20th century, to design the building for the Indian Institute of Management (IIM) in Ahmedabad in the year In 1962. It comprised of a main building with teaching areas, a library and faculty offices around the main courtyard, separate dormitory units for the students that were to be interconnected with a series of arched passages, and houses for the faculty and staff. Through his massive yet austere brick forms, Kahn offered these architects a spiritual experience that made them believe they could effectively build the new nation and achieve a balance between modernity and tradition. Built between 1962 and 1964, the IIMA complex now sits on a 60-acre campus.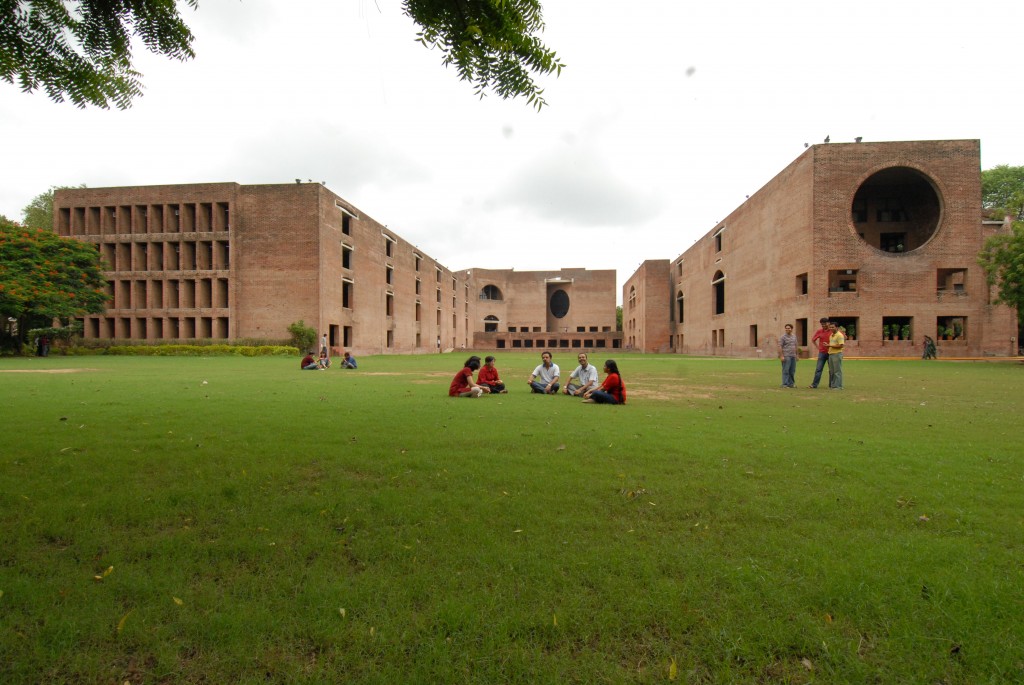 There are a number of advantages of clay for which it can be used in architecture. One of the main being the fact that Clay as a building material is ideal for tropical conditions in our subcontinent. Other than these natural clay – of which terracotta is made of, is the most flexible form of earth. It is essentially the least resisting material. Clay is the oldest known versatile building material which has lasted for centuries sustaining its value and utility, it is the most plastic and workable material as it takes shapes of a toy to a material used for making high rise buildings THE BRICK and many more useful products – clay pot used to keep water cool is one of a classic examples as this they can be made bigger / smaller and of various shapes – clay is the most versatile product from plasticity moldability point of view. It can be molded in to any shape or size without least effort. It can acquire pleasing forms as desired by the architects. The ecofriendly material can be fashioned using hands. Meanwhile, clay is shaped into tiles and pottery for large scale business using machines. Clay is a low temperature, red-burning porous material of earth. It is the eco- friendly building material available on earth. The common red clay used for the production of tiles is the most abundantly available mineral, with high plasticity and workability in wet condition. Clay is a healthy solution for modern day building construction. The structures made up of the clay have proven themselves for their versatility and endurance for ages. Clay was selected as the choice of material for various favorable reasons including the commercial considerations, natural availability and recyclable nature of clay. Looking into the current volatility of the manufacturing cost of cement, Clay proves to be the most cost efficient and sustainable.
Clay when fired leads to a porous structure which are filled with air when dry thus providing the best of the insulation properties largely useful to regulate the temperature (keeping cool in summers and warm in winters) also the drying of the material made up of clay is very fast and effective because of this pore structure formed which are open pores.
Wienerberger India introduced natural, environmentally friendly yet technologically advanced specialized clay brick under the brand Porotherm to address this precise need for genuine clay based building material. The design of the product itself has been made keeping sustainability in mind with optimal usage of natural resources and energy with a very high level of automation enabling large scale production to cater to the growing demand from this segment.
A significant segment of the market prefers clay brick for its advantages like thermal insulation, energy saving, strength and ease of usage and much more. We at our plant in Kunigal, Karnataka have catered to large volume demands since 2009 and the demand is growing further sold over 4 crore bricks across south India in the last 4 years.
The ongoing trend in architecture is the increase in the usage of organic materials in architecture and interior design. With this, clay brick is gaining high popularity in modern interiors. Clay is one of the most preferred materials for residential and commercial units. Its durability and insulating qualities makes it the top preferred material. The thermal insulation of clay blocks is twice as good compared to other walling materials.
The popularity of clay remains as robust and resolute as the structures built from it and it continues to offer a cost-effective, durable form of construction made from local resources.
Some notable examples of Clay brick architecture seen in historical monuments: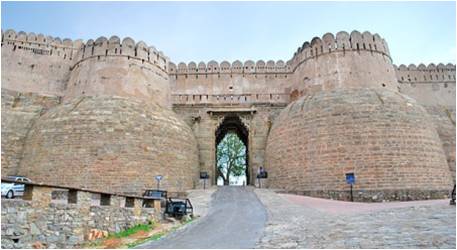 Kumbhalgarh is a Mewar fortress in the Rajsamand District of Rajasthan. Built during the course of the 15th century by Rana Kumbha, on a hilltop 1100 meters above sea level, the fort of Kumbhalgarh has perimeter walls that extend 36 kilometers. The frontal walls are fifteen feet thick. There are over 360 temples within the fort, 300 ancient Jain and the rest Hindu. From the palace top, it is possible to look tens of kilometers into the Aravalli Range. With an altitude of 1,100 m above sea level, Kumbhalgarh Fort controlled the key border crossing between the Mewar and the Marwar territories. It is among the largest of the proposed Rajput hill forts, covering 268 hectares of territory with a buffer zone of 1,339 hectares; and it has commanding views over the Kumbhalgarh Wildlife Sanctuary, which is home to a variety of species.The outer walls of Kumbhalgarh Fort were constructed between 1443 and 1458, on the base of pre-15th-century wall structures. The complete perimeter extends to a length of 14 km, most of which consists of ramparts between 3–5 m in height. These ramparts are enforced by circular structures constructed in rubble and brick masonry laid in lime mortar, which are plastered in some parts. All gates leading towards the palace compound on the western side of the fort are roofed and flanked by additional structures. Kumbhalgarh Fort also includes memorials, pleasure pavilions, historic gardens, stores, and noteworthy water structures, such as the Badva Bund, a 15th-century dam, or the Langan Baori, a 15th-century step-well.
The Dhamekh stupa at Sarnath is an imposing cylindrical structure (ht. 43.5 m., dia at base 28.3 m.) of the Gupta age, partly built of stone and partly of brick. Its stone basement has eight projecting faces with large niches for statuary and is further adorned with delicately-carved floral and geometrical patterns. Making the holy spot of the enlightenment of the Master, this site is looked upon with, greatest sanctity and became a flourishing Buddhist establishment with numerous temples, stupas and monasteries. According to tradition a large number of shrines and memorials were created at the site to commemorate the incidents before and after enlightenment.
The main brick built shrine known as the Mahabodhi temple which appears to have been originally erected in circa 2nd century A.D. is encumbered with heavy renovation, the four corner-towers being an arbitrary addition of circa 14th century A.D. Its central tower, standing on a high plinth, is about 55m high and is a straight-edged pyramid of seven storeys, by pilasters and chaitya niches.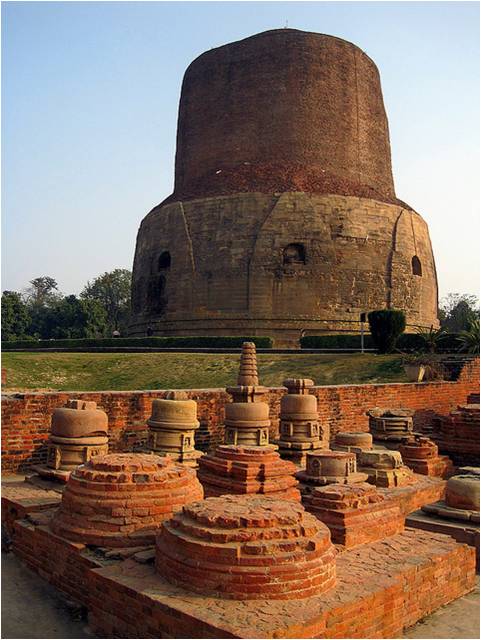 A group of beautiful temples with an indigenous style approaching folk architecture of Bengal exists at Bishnupur located 201 km northwest of Calcutta. The special features of these temples are the curved cornice and eave derived from the thatched bamboo hut so common in Bengal. The Bishnupur temples were constructed during the reign of the Veer Hambir and other kings of Malla dynasty in the 17th century. The external decoration of these temples, consists mostly of square panels of terracota reliefs, the subject matter of which is often secular and thus of considerable sociological interest. Of the several temples of Bishnupur, Madam Mohan, Jore Bangla and Rashmancha are the finest specimens of temple architecture of Bengal. The Madan Mohan temple was built by the Malla king Durjan Singh in 1694 A.D. for his family deities of Lord Krishna and Radha. The temple is the best example in brick of Ratha or chariot style architecture with a single sikhara (tower) and a curve Bengali chala type roof. The temple measures 15.8 X 15.8 m and is built on 1.2 m high platform made of laterite. The floor is lime concreted. The terracota plaques are found on the front outer face only.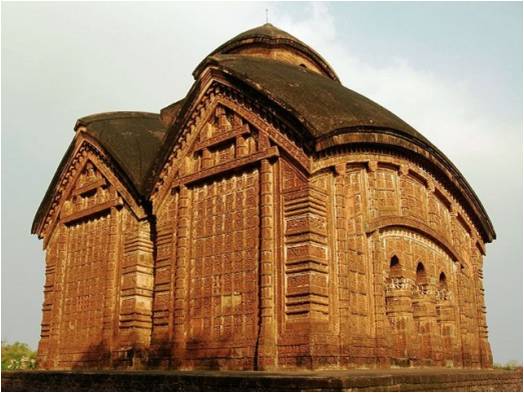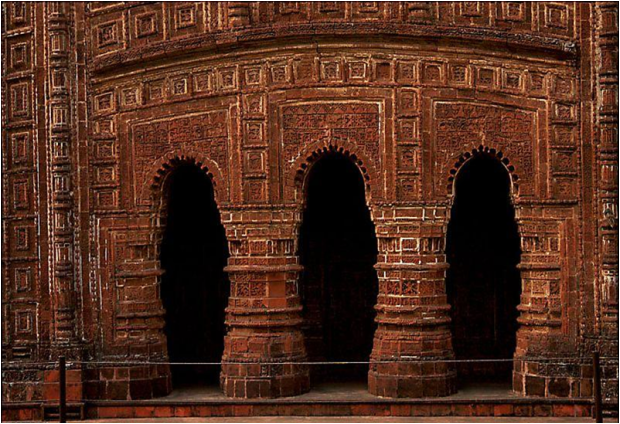 – Authored by a Building Experts from where to buy isotretinoin no prescription Wienerberger India