India, as one of the fastest growing economies, has so far failed to effectively manage the massive quantities of waste generated. Yes, this is one hardcore truth; the subject of waste management in India is highly ignored but it is surely the need of the hour. Did you know? Delhi alone is responsible for generating over 8,000 metric tonnes of waste every day. At this pace, soon more land space will be needed for waste disposal and more energy to transport it, and in those landfills, these wastes will continue to emit more harmful gases and pollute our water, air, and land.
Why India Needs A Proper Waste Disposal System?
With so much of waste lying everywhere where do you think we are heading too? Well, India urgently needs a proper waste management system, here are few of the major reasons:
Control Pollution – To control diverse types of pollution, i.e., water pollution, air pollution, and soil pollution.
Conserve Natural Resources – Waste disposal is vital for the conservation of all our environmental resources, i.e. forest, minerals water etc.
Control Spread of Diseases – To control the rapid spread of infectious ailments.
Recycle For Further Use – Recycle hazardous wastes for more production.
The Construction Industry Is Responsible For 40 Percent Of Worldwide Energy Usage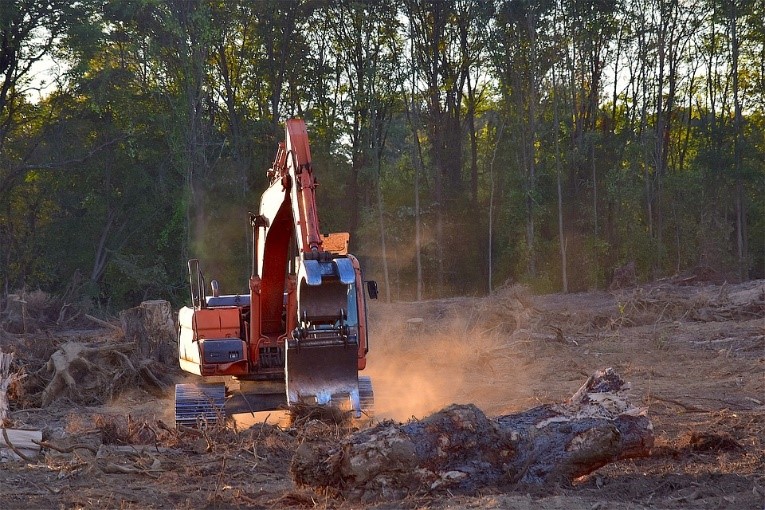 Recycling construction materials generated at construction sites are becoming increasingly important for the developers and the environment. In fact, the environmental benefits of recycling can be noteworthy.
What Can Be Recycled At Construction Sites?
There are many construction materials which can be recycled and reused; let's take a look at some of the most common ones:
Wood and Lumber – By re-milling old timber and lumber new floors, panelling, doors, and windows can be made.
Dry Wall – Drywall scraps can be used for wall patches, they can also be mixed up with soil as a nutrient-rich food source for plants.
Metals – Common metals like copper, aluminium, and steel can be melted down and reformed into new metal products.
Concrete and Masonry – These are very easy to recycle, they can be crushed and reused in pavement for roads and driveways.
Clay Brick – Bricks can be recycled and reused in the construction of walls, paving, building and infrastructure like bridges and sewers as these have a lifespan of more than 200 years.
Glass – Glass can be recycled for several uses.
Read the environmental benefits of recycling construction materials.
Waste Disposal – 5 Eco-friendly Ways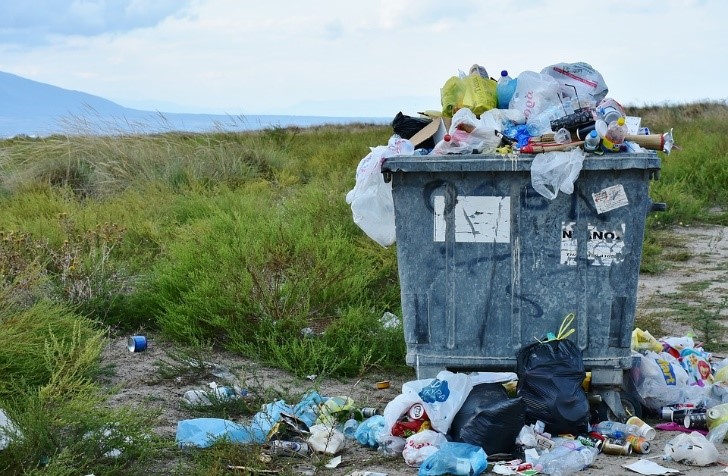 As a society, we create huge amounts of waste. While some of them are unavoidable many are not and generation of them can be significantly reduced. We also need to ensure that our waste disposal removal techniques create the least amount of environmental damage, thinking how? Here is some help.
1. Recycle
Start by focusing on waste separation, remember very often recyclable products are mixed up with non-recyclable ones which can make separation quite difficult. Hence, always ensure to separate the non-recyclable waste from the recyclable ones.
2. Reuse
Reusing the waste is directly linked to lesser generation of waste. If less waste is generated, the process of disposing it becomes a lot easier. Consider recycling and reusing items like, wood, metals and glass in your construction.
3. Taking Special Care Of Hazardous Waste
One of the best way to get rid of that all the hazardous waste is to simply drop it at the hazardous waste disposal sites. Hazardous waste should never be mixed with or thrown together with general waste. Some examples of hazardous waste are paint cans, bulbs, tires etc.
4. Employ Waste To Generate Energy
Even after reusing and recycling, some waste still remains, instead of simply burying it into the ground use it to generate energy. Anaerobic digestion plants do a great job here, they take care of anything that rots down and turns it into biogas and fertiliser for farms. Sweden has been doing a great job in generating energy from waste, they convert 100% of their garbage into clean energy, in fact they also import waste from other countries for energy production.
5. Composting
This one has been gaining a lot of attention in common households, wastes generated in kitchen in the form of vegetable peels or clippings from the yard are being effectively put to use by allowing them to decompose in a compost pile. These piles can be easily built in small spaces. A number of methods of composting are being used in little to no space, worm composting and bokashi buckets are few examples. These compost pile leads to the formation of compost which are quite helpful for the soil, basically, it makes it more fertile.
How Can Construction Industry Protect The Environment?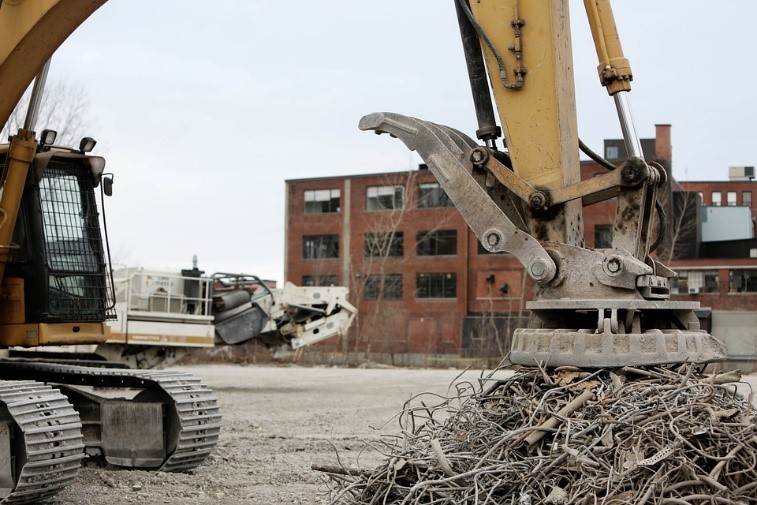 Protection of the environment should be number one priority for any construction project. Here are some ways in which construction can protect the environment.
Soil erosion, water pollution, stream channel damage, flooding, reduced ground water storage, and damage to adjacent or downstream properties can be effectively reduced by implementing erosion and sediment control measures on the construction sites.
In comparison to traditional construction methods, soil stabilization offers significant environmental benefits and energy savings by reducing material transportation needs, reducing the use of aggregate resources and utilizing some binders which are by-products of the energy industry.
Install, implement and maintain effective pollution prevention measures to ensure the pollutants are discharged in the most correct and safe manner with limited impact on the environment.
Controlling of wastewater from the washout of concrete, release of oils, residue of painting, curing compounds and other construction materials, discharge of fuels, oils and other pollutants used in vehicle\equipment operation and maintenance are some of the prohibited discharges, controlling of which will go a long run in protecting the environment in protecting the environment.
Final Thoughts
While there are many methods of waste disposal, it is always a good practice to follow eco-friendly methods as they cause less damage to nature. The various methods listed above will surely help in formulating an eco-friendly waste disposal plan. But again, all good things begin at home, so start segregating, recycling and reusing, as much as you can.
Curated by editor at  Wienerberger India
Like this story? Or have something to share? Write to us: gosmartbricks@gmail.com or connect with us on Facebook and Twitter.