http://why-design.co.uk/branding-looking-good.html India is known for its rich cultural heritage. The country has been ruled by several dynasties from Chalukyas, Cholas, Mauryas to Mughals and the British. Each dynasty has its unique architectural masterpieces and has built many historical monuments, which are marvels of the world today.
1. Taj mahal, Agra
Shah Jahan built the Taj Mahal in Agra for his wife Mumtaz Mahal in 1632. The ivory white marble tomb was built on the bank of river Yamuna. It incorporates the design of Persian and earlier Mughal architecture.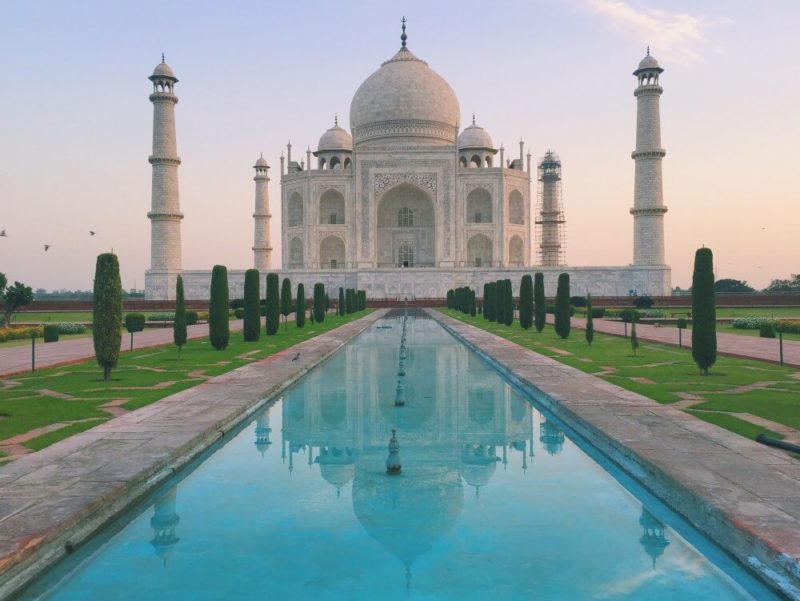 2. Victoria Memorial, Kolkata
The Victoria Memorial is a marble building established in 1921. It is dedicated to the memory of Queen Victoria. It is designed in indo-saracenic revivalist style with a mixture of British and Mughal elements.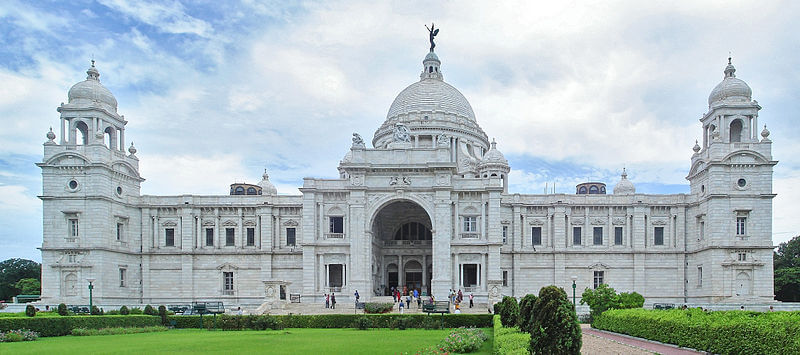 3. Lotus Temple, Delhi
The Lotus Temple, is a Bahá'í House of Worship completed in 1986. Known for its flowerlike shape, it is build of 27 free-standing marble-clad petals arranged in cluster of three to form nine sides.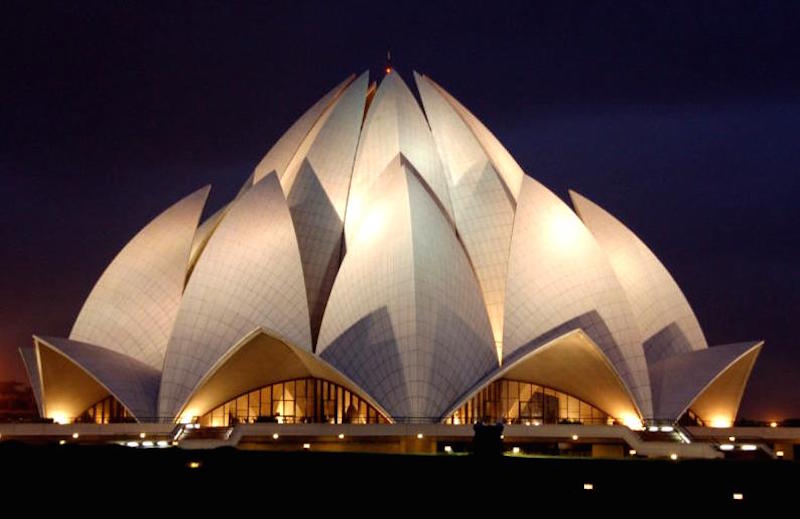 4.Chand Baori, Rajasthan
Chand Baori is one of the oldest and most attractive landmarks in Rajasthan, situated in the village of Abhaneri near Jaipur. The design and final structure of Chand Baori was intended to conserve as much water as possible. At the bottom of the well, the air remains 5-6 degrees cooler than at the surface, and Chand Baori was used as a community gathering place for locals during periods of intense heat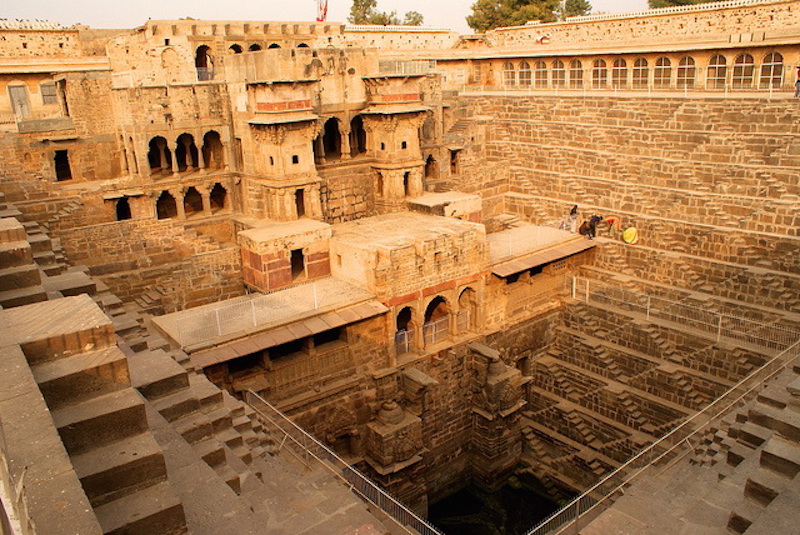 5. Humayun's Tomb, Delhi
Humayun's tomb was commissioned by Humayun's first wife in 1569-70. Build of red sandstone, it is the tomb of the Mughal Emperor Humayun in Delhi, India. It is inspired by Persian and Mughal architecture.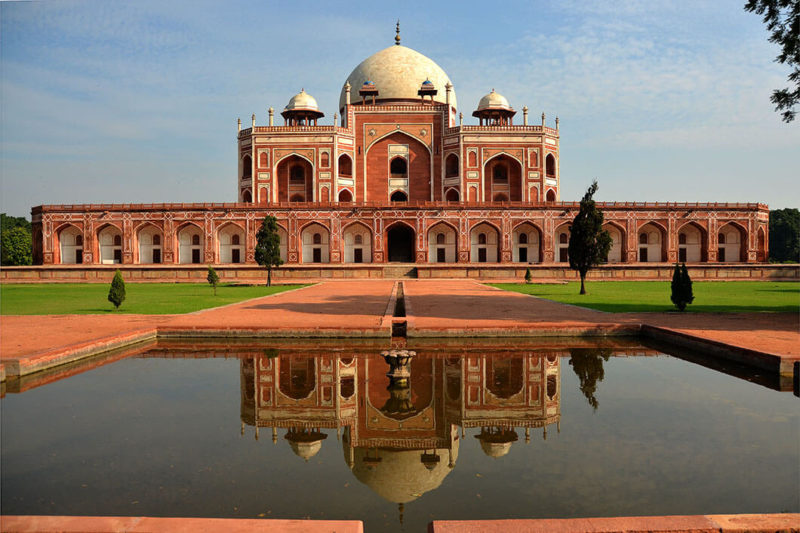 6. Meenakshi Temple, Madurai
The temple is a historic temple in south India built between 1623 and 1655. The temple is surrounded by 14 gopurams (towers). Each gopuram is a multi-storeyed structure, covered with thousands of stone figures of animals, gods and demons painted in bright hues.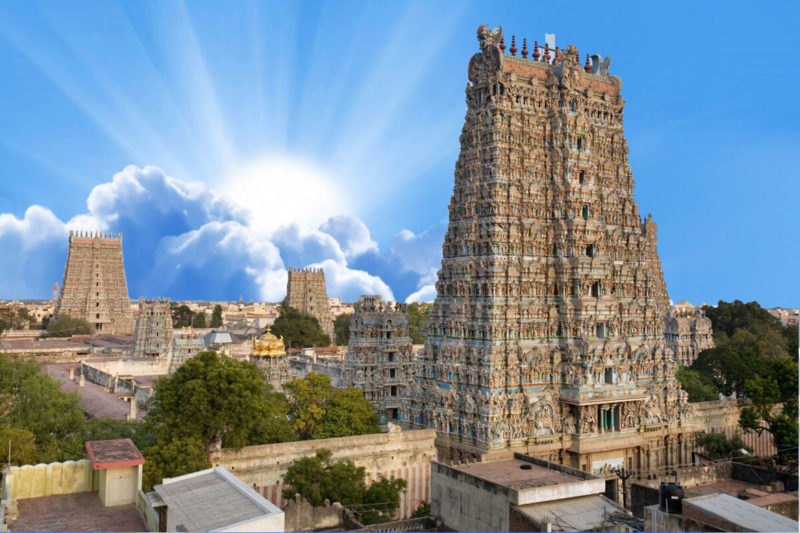 7. Red Fort, Delhi
The fort was built in 1639 by Shah Jahan. Located in the center of Delhi, it houses a number of museums. Built in Mughal architecture, it has 2.41 kilometers of defensive walls, turrets and bastions. The forts artwork is of European, Persian and Indian art.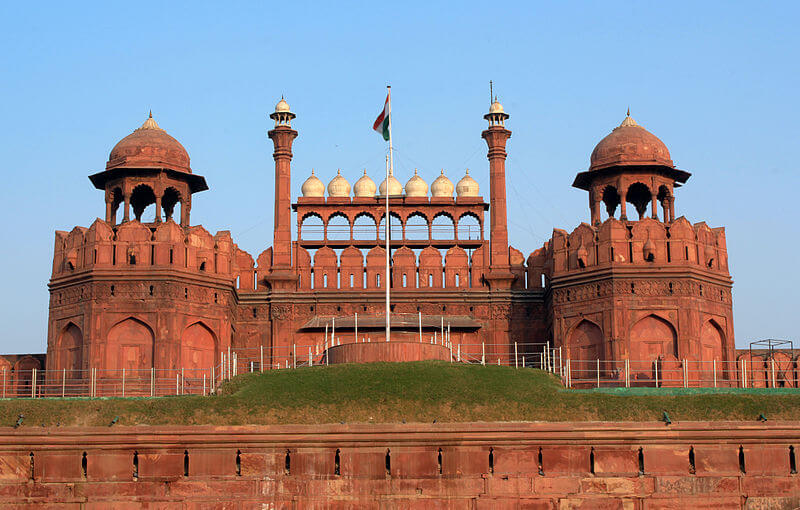 8. Chhatrapati Shivaji Terminus, Mumbai
Built in 1878, the station is designed in Victorian gothic style of architecture and it is a historic railway station. It is a famous architectural landmark and it is one of the busiest railway stations in the country.

9. Golden Temple, Amritsar
Founded in 1577, it is the holiest gurdwara for the Sikhs. The architectural features are symbolic to the Sikhs. The ceilings are made of gold and precious stones.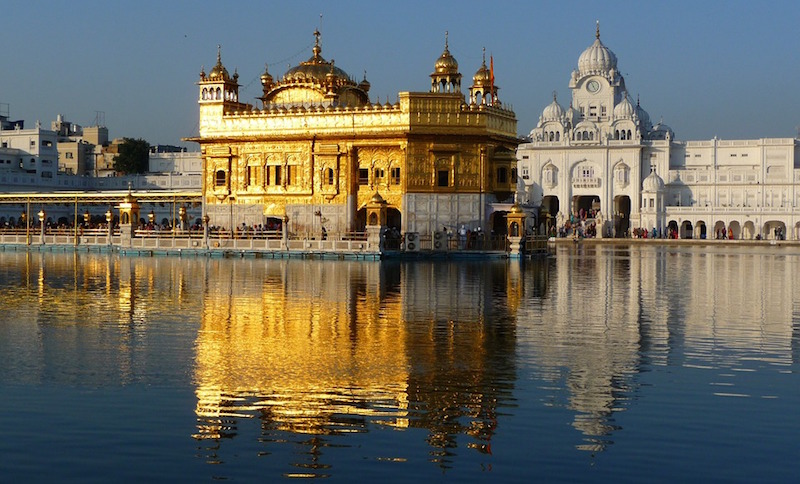 10. Khajuraho Temple
The Khajuraho Group of Monuments is a group of Hindu and Jain temples in Madhya Pradesh, India. It is a UNESCO World Heritage Sites in India. Built between 950 and 1050, it has 25 temples, spread over 6 square kilometers. The temples are famous for their nagara-style architectural symbolism and their erotic sculptures.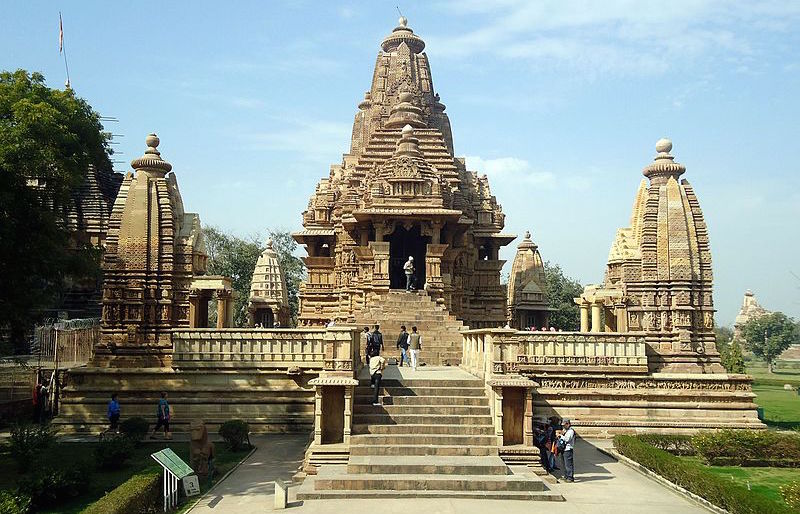 Curated by a building expert from enviously Wienerberger India