Wienerberger, the global leaders in sustainable, green building materials introduces Porotherm DryFix.System, a revolutionary system that can drastically minimize the huge amount of water consumed during building construction.
Chronic water shortage is no news for a city like Bangalore. The past 5 years has seen Bangalore's precious water sources depleting at an alarming rate.
An exponential growth in population, followed by the obvious rise in building construction to accommodate the growing population, has put an enormous stress on the city's available ground water. The changing climatic conditions and effects of global warming, has resulted in a drastic seasonal difference in rainfall in the city; which means, ground water is depleting faster than it can be replenished naturally. It is estimated that an average of 27,000 liters of embodied water gets consumed for every square meter of built up area of a building. An average of 350 liters of water is consumed for every one meter of wall construction.
Generally, during construction, the maximum water usage occurs during:
Preparation of sand, cement mortar
Curing of walls before and after plastering
Taking this disturbing fact in to consideration, Wienerberger has come up with a simple solution that can help radically reduce water consumption during the construction phase of a building.
An average of 350 liters of water is consumed for every one meter of wall construction; Porotherm Dryfix.System removes the need of wet mortar and drastically reduces the requirement of water for any type of wall construction (infill masonry or partition walls as well as external walls).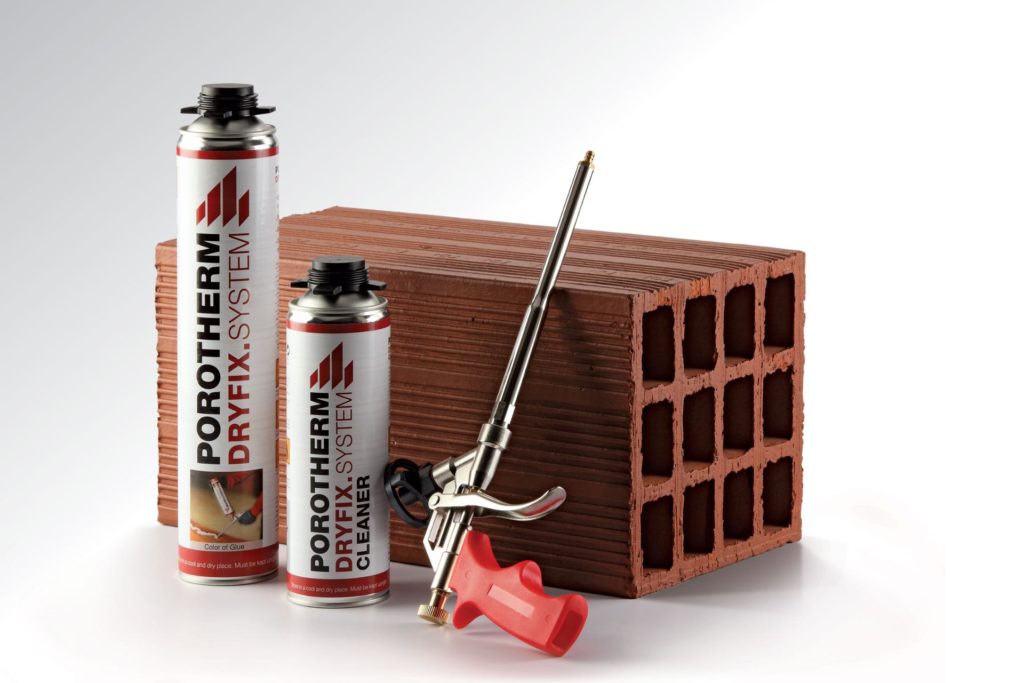 The system also eliminates the need for curing, thus further leading to water savings. Considering the volume of construction in urban areas, saving water in pre-construction stage can give a huge relief to the city's water crunch.
The other advantages of Porotherm Dryfix.System are:
Porotherm Dryfix.System comes along with Porotherm Grinded clay hollow bricks or Smart Bricks as a total solution. The bricks are a hallmark in precision technology resulting in exceptional dimensional uniformity that can reduce plaster thickness leading to huge savings for the builder.
Dryfix.System is ready-to-use, mason-friendly, easy to transport and the fastest masonry system compared to any other
Clean dry construction, with zero debris and absolutely zero wastage with very strong reliable bond
No curing and no chasing, next construction activity on the wall can begin after 24 hours
Porotherm Brick, which is a combined offering with Dryfix.System, is a natural, clay product, with inherent thermal insulation properties that promotes healthy and comfortable in-door living environment all year round
"Porotherm Dryfix.System, a dry mortar system, that can entirely replace the conventional mortar and help you build walls without the need for curing, thus saving precious natural resources like water and sand. The product is mason-friendly, saves time and enhances thermal protection. It is a revolutionary world-class system to build the perfect wall for your house," Mr. Appaiah Monnanda, Managing Director, Wienerberger India.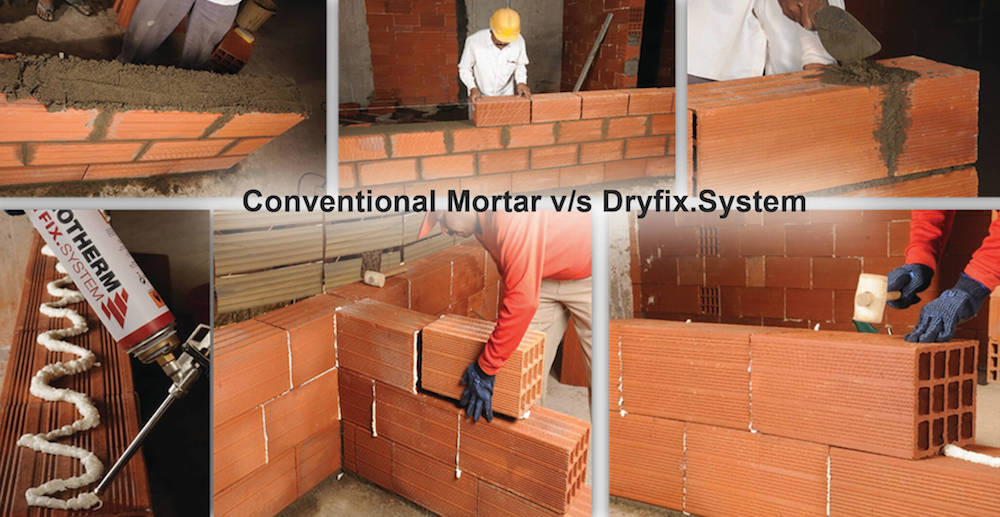 About Wienerberger Group:
Wienerberger group is the world's largest producer of clay (terracotta) building bricks and number one in the clay roof market in Europe. The group also holds leading positions in pavers in Europe. With over 204 factories across 30 countries, Wienerberger has become the foremost authority when it comes to natural, sustainable, green building material solution provider.