Roofs form a large proportion of the cost of an extension, particularly if it is a pitched roof, which is why a lot of people go for the cheaper option of a flat roof. But flat roofs don't last as long and are prone to developing leaks that are hard to fix, as water 'pools' on the surface. They also don't tend to blend in with the rest of the house particularly well, unless the property has flat roofs throughout.
Roof exteriors of a house defines the aesthetics. For generations we have all built houses using concrete roofing, which have looked kind of quaint and allows limited flexibility to experiment with design (using concrete as a roofing material). Roof tops which pepper the coastal cities and towns in South India, primarily are built using clay.
Clay roofing tiles offers many advantages over concrete on three important aspects.
Clay materials are more architect and design friendly,

Clay roof tiles available today are built to last beyond a 100 years, and

Clay is a natural product from nature, and is eco-friendly and helps keeps temperatures cool (during summers) and trap heat and keep the house warm (during winters).
Why are clay roof tiles better than the alternatives
a. Top notch R&D has created amazing variety of roof tile colors and finishing
There is so much technology know-how which goes behind making modern day clay roof tiles, right from securing the best clay from nature, quality testing it before it goes into production and to get the desired finishing and quality. None of the variety of finishes fade or dull for decades.
b. Easy to install and maintain
When compared to concrete roofs, clay roofs are incredibly easy to install and maintain. As a result, fewer labor hours are required to get your roofing done, and it is incredibly easy to maintain as modern day clay roof tiles are water proof, non-corrosive, and protects the house even against acid rains.
c. Clay roof tiles are very strong and robust, and last upto a 100 years
Since clay is available in nature abundantly, and has been for thousands of years, we humans (since the days of our ancestors) have been using clay as primary building materials such as clay bricks, clay facades, and clay roof tiles for generations.
Even in the humid and hot conditions in coastal areas in India, we find houses with clay roof tiles. These houses hardly have Air Conditioners or fans fitted, yet clay has remarkable qualities to bounce heat of its surface and keep the inside temperature at check.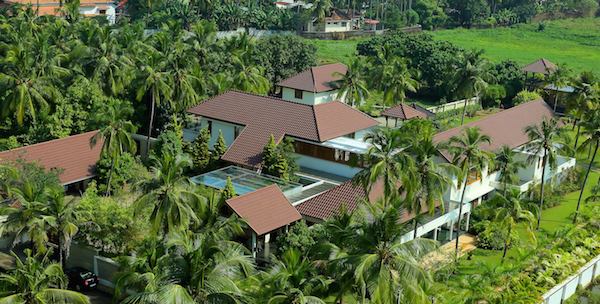 (Image: Actual shot from one of the projects using Koramic roof tile)
5 points to remember while getting your roof done
Regardless of the size of your house extension, these are the five points to remember while choosing the clay as your roofing solutions:
#1 Aesthetics: the design and finishing of the clay roof tiles you choose has to fuse with the extension itself. Always consult the architect to help create a perfect extension.
#2 Robust and Durable: clay offers certain advantages which no other building material can. Clay is non-toxic, waterproof, acid rain proof, humidity proof, and clay products are built to last a 100 years. After the design of your extension, consider the longevity of it. This shall help you choose the right building material.
#3 Variety: Modern day clay roof tiles are available in a wide variety of colors, finishes, texture, and shapes. Be sure to invest quality time to check for varieties and designs and also to consult your architect. Modern day clay roof tiles are not only eco and pocket friendly, they are also design friendly.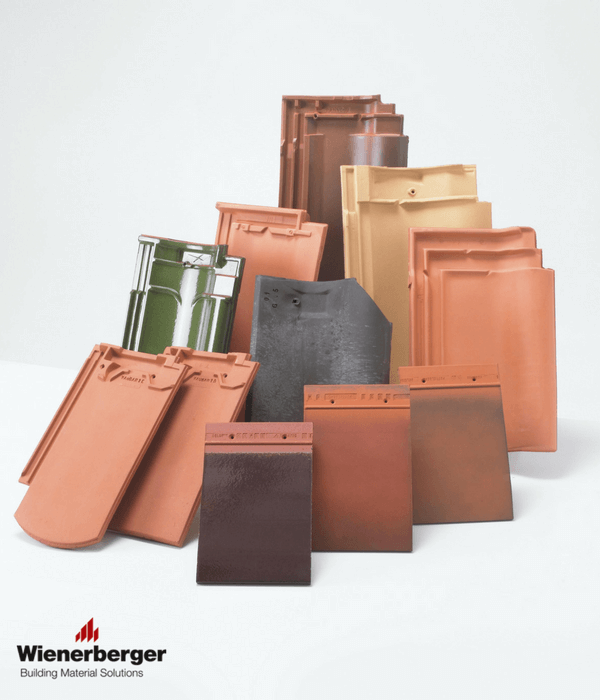 #4 Cost: Clay building materials are robust and also offers aesthetics to your house. These aspects come at affordable prices, and offers premium looks. This combination is unbeatable.
#5 Brand: Last but not the least, it is always advisable to check the authenticity of the brand, their manufacturing plant locations, brand and product credentials before choosing your roof tiles. Because, a brand who imports all materials and just sell them here, do so at high prices (import charges and taxes transferred to customers) and does not reflect the commitment to build bespoke building materials for the Indian market. One-size/design-fits-all doesn't work in a globalized world any more. If a particular brand has a manufacturing and design plant India, it means they are invested in the market and produce materials for locals (and may be export the same overseas).
__
Authored by a building expert from Wienerberger India