When you choose a roofing style, you would first think of its visual impact. Good looks do matters, but what matters along with it is utility, lifetime, strength, and function. A roof serves different functions, it protects the building structure against harsh weather and winds so that the interiors stay warm and dry. In this blog, we shall explain the different types of roofs – From Flat to Steep! Keep reading:
Different Types Of Roof – From Flat To Steep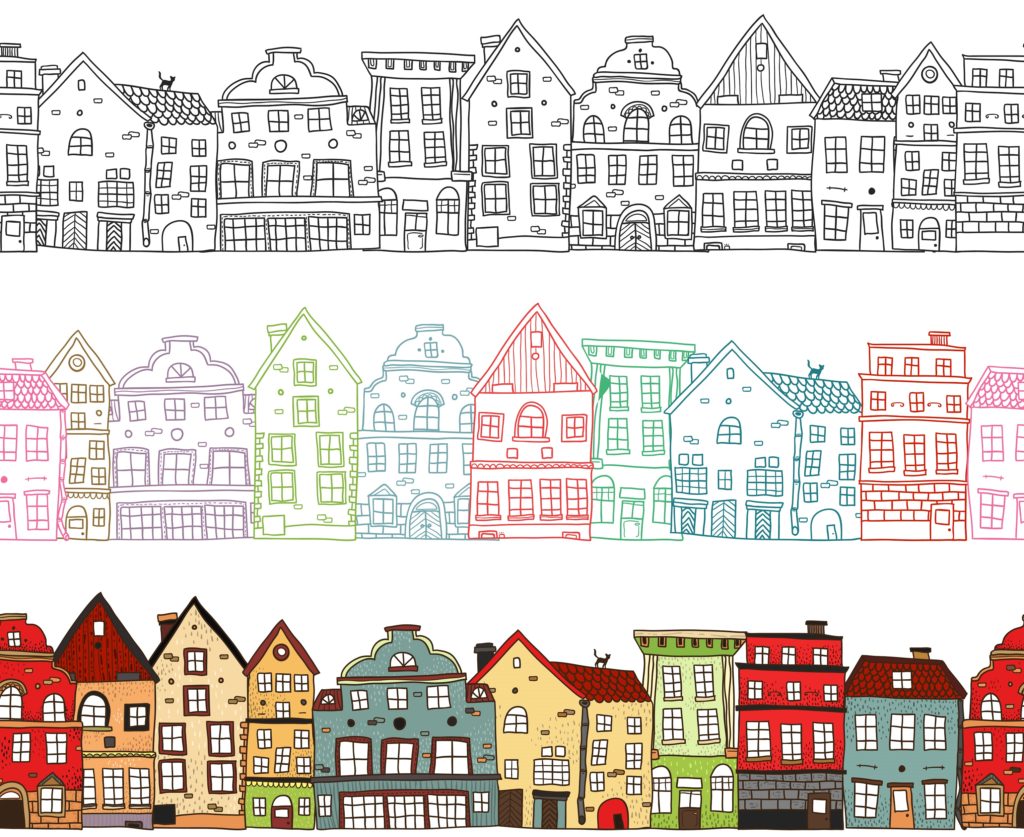 ·         Steep Roof Designs
The first and the foremost thing when deciding among the different types of roofs is to mark the distinction between pitched and flat roofs. Now, Flat roofs are characterised by the fact that the slope of the roof is not more than 10 degrees; it should have a minimum slope of 3 degrees for easy drainage of rainwater.
Normally, flat roofs are cheaper than the pitched roofs; these are lighter in weight and demand more maintenance especially for the variants with roof tiles. Besides, pitched roofs are extremely watertight, stormproof, and windproof and offer the chance to Expansion of attic. Hence, pitched roofs are becoming one of the most popular and common choices with private builders.
additional info Read: Know The Top 7 Roof Types In India
Now, there are a number of steep roof designs – the most famous of these is the gable roof. Just like the name, there are 2 roof surfaces that are attached like a saddle and supported on the side by a gable. The upper, horizontal end where both the surfaces meet is called the ridge. One of the biggest advantages offered by a gable roof as compared to other pitched roof forms is its simple and inexpensive installation.
·         Hipped, Tent, or Pyramid Roof
The hipped roof is a slightly more complicated construction as compared to gable. This is pigeonholed by the fact that it has 4 sloping roof surfaces. Including the gable, the upper end is again provided by a ridge. Along with the varied range of designs, a hipped roof is extremely popular for being extremely stable and offering protection against harsh winds as it offers a minimal area to attack. But there is very little space available in the attic when compared to a steeper option like the gable.
The pyramid or tent roof is another special form of the hip roof having 4 roof surfaces that do not meet at the ridge. One of the most prominent advantages of such roofs is that they can be built very fast and fairly steep. The variants that are little inclined have one drawback i.e., the attic space can be rarely utilized. But this type of roof design is ideal for insulation measures against cold, heat, and noise. Also, these are aesthetically very appealing.
·         Attic Or Mansard Roof
The mansard or attic roof is also one common choice for home builders – mostly chosen for its design and technical reasons. But this roof design is more commonly used in more sophisticated and representative homes. Another most striking feature of this type of roof is that it provides us the opportunity of using the attic space. This is because the surface of the roof is mounted a lot steeper in the lower area and not in the upper area. Normally, constructing this type of roof is a very complex process, but it allows for a wealth of diverse design options.
·         Pent Roof
In contrast to the Mansard roof, the pent roof can usually be attached much easier, cheaper and its construction is less complex. This kind of construction is used when a flat roof has a slope of more than ten degrees. Among other things, this roof design has an added advantage, it is perfectly suited for a solar or photovoltaic system, if that the roof surface faces south.
In addition, with controlled building heights, a lot of living space can be added. It shouldn't be underrated, both mono-pitch and flat roofs can generate high levels of heat on top flows during the summer season.
Interesting: 7 Types Of Sloping Roofs For Modern Homes
In the end
Choosing among different types of roof shapes is more difficult than it seems, but, what's even more important is the material you choose. Clay Roof Tiles are always a safe bet, enhancing the look of your home with incredible technical, eco-friendly, and aesthetics properties. Find out here the best clay roof tiles here.
You May Like: Parts Of A Roof – Know The Different Components That Make Up A Roof
http://civilwarbummer.com/general-shermans-brothers-or-all-in-the-family/charles-ewing/ Curated By A Wienerberger Building Expert