Real Estate is, and by large seen as a Man's Domain…in fact most industries are, but particularly the Real Estate has gained a reputation for being very male-dominated. From project or site engineers to Architects, to Chief engineers to Builders to Contractors…construction and real estate has been predominantly an arena which has accommodated the men far more comfortably than the female.
To change the perspective this Women's Day, Wienerberger shines a spotlight on 10 of India's leading women in design and architecture. From creating exemplary nurseries to restoring a residence, these creative female power players have brought in the long-needed diversity to design and architecture.
Architecture
10 Powerful Women In Architecture
Women Architects
1. Brinda Somaya – Somaya and Kalappa Consultants
As a young girl, Brinda Somaya aspired to become an archaeologist. Today, 69-year-old Brinda, is a very successful Indian architect and urban conservationist. She began her architectural practice in Mumbai in the year 1978. From rebuilding an earthquake-ravaged village to collaborating on complex Mumbai high-rises, she has done it all. Few of her notable works include, Nalanda International School, Vadodara, Goa Institute of Management, Goa, Birla Institute Of Technology and Sciences, Pilani and TCS House, Mumbai.
Brinda Somaya
2. Smita Khanna – Note-D
Graduated from the Architectural Association in London, Smita has 8+ years of work experience in the architecture and design field. She worked with award-winning firms such as Arup Associates (London) and Serie Architects (Mumbai). In 2009, Smita Khanna along with architect Hemant Purohit coined Note-D (Nature of The Experiment-Design). Smita Khanna is famed for stretching her creative and professional limits.
Smita Khanna
3. Nisha Mathew Ghosh – Mathew and Ghosh Architects
Educated at CEPT Ahmedabad, architect Nisha is the co-founder and one of the Principals at Mathew and Ghosh Architects in Bangalore. Nisha is deeply interested in urban geographies which determine place-making of architectural object and architectural space. Jointly with partner Soumitro Ghosh, she has won several awards including The Chicago Athenaeum International Architecture Award 2007, World Architecture Community Award 2013, and A+D& CERA Architecture Award.
Nisha Mathew Ghosh
4. Abha Narain Lambah – Abha Narain Lambah Associates
She works to understand the intent of the original architect, the spirit of the building and of the place to fulfill her goal. She unknots the diverse layers, to get to the core of a structure. She has won nine UNESCO Asia Pacific Awards for her heritage projects. Jaipur Metro, Moorish mosque in Kapurthala, Royal Opera House in Mumbai, Chowmahalla Palace in Hyderabad and Maitreya Buddha Temple in Ladakh are few of her outstanding works.
Abha Narain Lambah
5. Annkur Khosla – Annkur Khosla Design Studio
Graduated from Academy of Architecture, Mumbai Annkur Khosla is now principal at Annkur Khosla Design Studio. Her design studio has undertaken architectural building, bungalow and interior projects both in India and abroad. In 2012, her firm has been nominated as one of the 50 Next Generation Architects of India, Space Explorer Dynamos of 2013 by "Vogue" magazine, one of the 100 Leading Architects of India by "Architect and Interiors" 2015 & 2016 and one of the fifteen Upper Crust designers by "Casa Vogue",2015.
Annkur Khosla
6. Masooma Rizvi – Belita Design Solutions
Masooma Rizvi has few of the most significant government projects on her portfolio, which includes the Rashtrapati Bhavan. With over 2 decades of experience in interior design, museology, and art curation, Rizvi established Belita Design Solutions in 2004. She has worked in a dynamic diaspora of projects ranging from International Art Curation to exclusive Interior Designs and Architecture for commercial institutions, residential institutions, hotels, museums, art, and sculptures.
Masooma Rizvi
7. Sunita Kohli – K2 India
Kholi is the President of K2INDIA, a research-based interior designer, an apparent leader in historical interior architectural and architectural restoration since 1971. With a Master and a BA (Hons.) degree in English Literature, Sunita Kohli is an autodidact, with no official training in design. But this women had the distinction of becoming the very first interior designer to be conferred the Padma Shri in 1992; the foremost Indian designer/architect to be invited to give an illustrated lecture at the prestigious National Building Museum in Washington DC in 2003; and the first woman to be appointed, in 2014, as the Chairperson of the School of Planning and Architecture in Bhopal, a National Institute of Excellence.
Sun
Here, we've compiled a list of inspirational quotes of many great women from the industry:
#1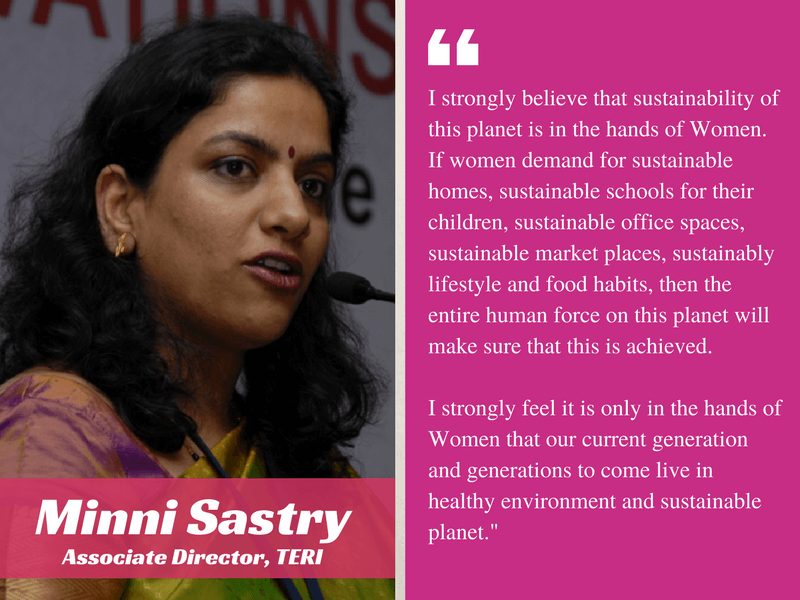 #2
#3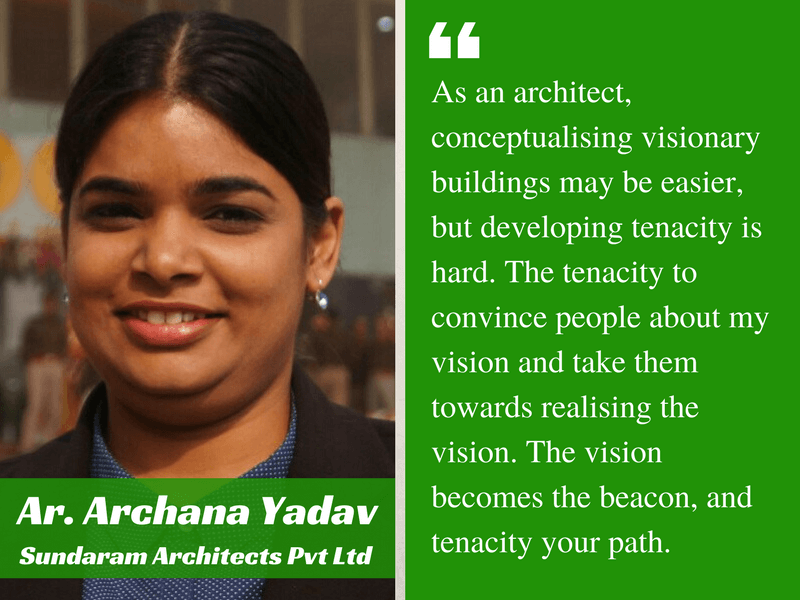 #4
#5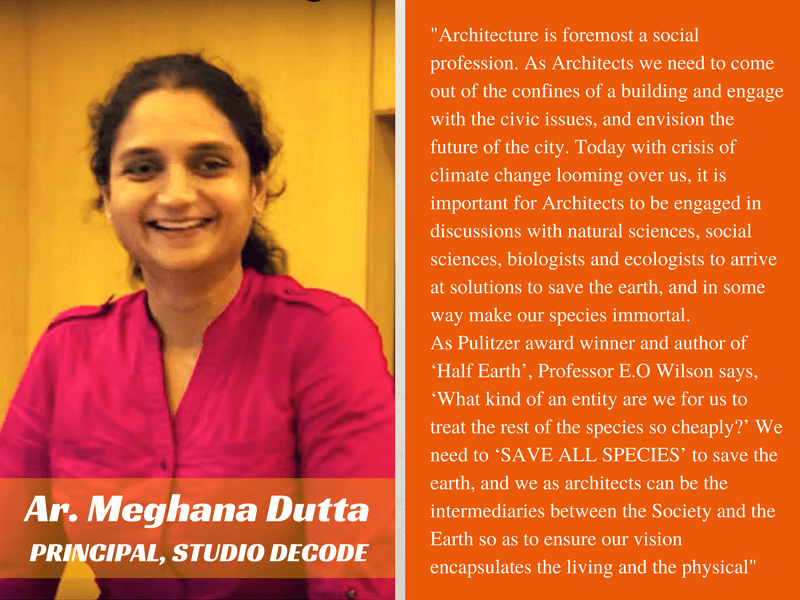 #6
#7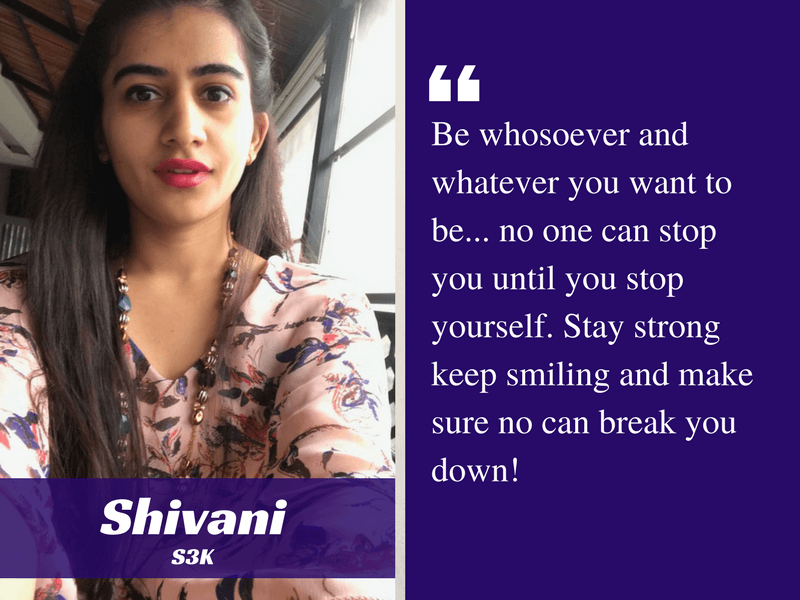 #8
#9
#10
#11
#12
Authored by a Building Expert from Wienerberger India