For centuries, bricks form an integral part of any construction. In ancient times, houses, palaces, monuments, forts and in the modern era, buildings, skyscrapers, schools, hospitals; bricks provide the durability and strength to stand firm and straight. But the question is, "Which type of bricks should one select for construction?"
Well, essentially certain key factors influence the decision. Environment friendly, value for money, weight, density, strength, water absorption capacity, thermal conductivity, etc. are some of them.
The two main types of bricks and their key features?
buy Seroquel cheap online Clay Bricks
Made from clay. The clay is burnt at high temperatures to make the bricks. The heat generated fuses the clay particles and creates a strong ceramic bonding. The reason behind the warm and natural colors of the burnt clay. However, the colors can be modified through various techniques like regulating the temperature and the kiln atmosphere or changing the clay compositions. Even the textures can be varied to bring in extra beauty. The clay bricks are durable and resistant.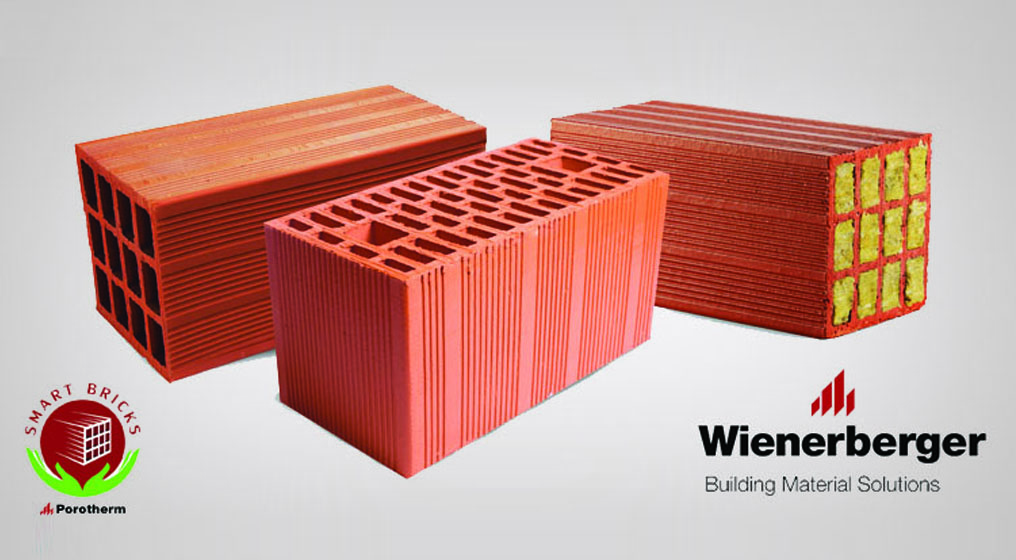 Hollow clay bricks are now the buzzword in the masonry industry. It's being called the new age brick. They are also termed Porotherm bricks or Perforated bricks, due to the vertical or horizontal perforation and specially packed with insulating material. Lightweight, less absorption of water, eco-friendly material, and thermal insulation are some of its salient features. Besides, they impart a better aesthetic view than the normal traditional clay bricks. The hollow clay bricks are safe and fire-resistant.
Read: We Compare The Benefits Of Porotherm Bricks With Traditional Materials
Comparison – Clay Bricks vs. Hollow Clay Bricks
Let us now try to understand the difference between clay bricks and hollow clay bricks based on some critical factors.
http://shushescorts4u.co.uk/?p=491 Composition

Clay Bricks are composed of clay, lime, sand, iron oxide, and magnesia.
Hollow Clay Bricks are an amalgamation of clay, fly ash, coal ash, sawdust, and rice husk ash.

Chanika Usage

Clay Bricks are mostly used in the construction of walls, sidewalks, pavements, driveways, walkways, and landscaping.
Hollow Clay Bricks are used in both internal and external walls of a building but preferably till 4 floors. Partition walls sometimes are constructed using hollow bricks.

Weight or Mass

Clay bricks are comparatively heavier, weighing approximately 2.5 kg to 3.5 kg
Hollow Clay Bricks are almost 60% lighter than the traditional clay bricks

Water Absorption Capacity

For Clay Bricks, it is about 20% of its mass
For Hollow Clay Bricks, it is about 15% of its mass

Thermal or Heat Conductivity

Approximately 0.6 to 1 Watts per meter Kelvin in Clay Bricks
Approximately 0.28 to 0.31 Watts per meter Kelvin in Hollow Clay Bricks

Load withstanding Capacity

It is in the range of 7.5 to 10 Newton per square millimeter for Clay Bricks
It is around 3.5 Newton per square millimeter for Hollow Clay Bricks

Brick Size

Clay Bricks are available in the market in two sizes – Standard (without mortar) and Nominal (with mortar).  Both have two different dimensions:

Standard

Length-190mm (millimeter) , Width-90mm and Breadth-40mm
Length-190mm, Width-90mm and Breadth-90mm.

Nominal

Length-230mm, Width-110mm and Breadth-70mm
Length- 30mm, Width-110mm and Breadth-30mm

Hollow Clay Bricks are available in the market in various sizes,

Length- ranges from 200mm to 400mm
Width-  ranges from 150mm to 400mm and
Breadth- ranges from 200mm to 400mm

Brick Density

In Clay Bricks, it ranges from 1700 to 1920 kilogram per cubic meter
In Hollow Clay Bricks, it ranges from 694 to 788 kilograms per cubic meter.
Reasons To Use Hollow Clay Bricks
Hollow bricks can be used to build load-bearing as well as non-load-bearing walls depending upon the compressive strengths of the material used. Some of the reasons to use hollow bricks are-
Hollow bricks are eco-friendly since they are manufactured by using recycled/waste material/natural substitutes like coal ash, rice husk, granite slurry, fly ash, etc.
Hollow bricks can reduce the use of cooling and heating devices as per the seasonal requirements due to their thermal insulation property. This reduces energy consumption thus saving the resources and your pockets.
The air present in the hollow area of these bricks makes them thermal insulators. They keep the interiors cool in summer and warm in winter especially the 'clay hollow bricks'. They also provide more sound insulation as compared to solid bricks.
Hollow bricks display good compressive strength making them suitable to install heavy wall compartments, cabinets, geysers, etc. The presence of hollow space makes it easier to pass the electrical and plumbing fixtures as compared to solid bricks where you need to chisel adding to the labor, damage, and cost.
Hollow bricks are much lighter compared to solid bricks. This brings down the overall structural cost.
As these bricks are much lighter in weight than the solid bricks, the ease of working with them promotes faster constriction and early completion of the project. Also, one Hollow brick is equivalent to 9 bricks; hence, these are faster and easier to install which in turn saves construction time and labor cost.
Owing to it's large size, these bricks reduce the mortar quantity and also the number of joints that need to be filled during the construction process.
Hollow Bricks is 60 percent lighter than the volumetric alike of 9 bricks. Thus, hollow bricks will reduce the amount of dead load for buildings, and thus structure cost will be cut down.
Hollow bricks are eco-friendly Construction material which is manufactured by recycled waste and materials such as coal ash, rice husk, and fly ash. They are rated by the Green Building Council of India.
Conclusion
Bricks are one of the most important materials used in building construction. The introduction of Hollow clay bricks has indeed created a revolutionary change in the masonry industry.
Curated by editor at Wienerberger India
Like this story? Or have something to share? Write to us: gosmartbricks@gmail.com or connect with us on Facebook and Twitter.