Sustainable Building or Green Building is a modeling and designing concept introduced in the Construction industry for building environmentally friendly and resource effective structures. Throughout the lifecycle of the construction right from planning till its implementation and even when it undergoes preventive and proactive maintenance, the principle is followed.
The question is, "What are the materials used in establishing such buildings, leveraging natural resources efficiently, and reducing waste as much as possible?"
Raw Materials Used for Green Building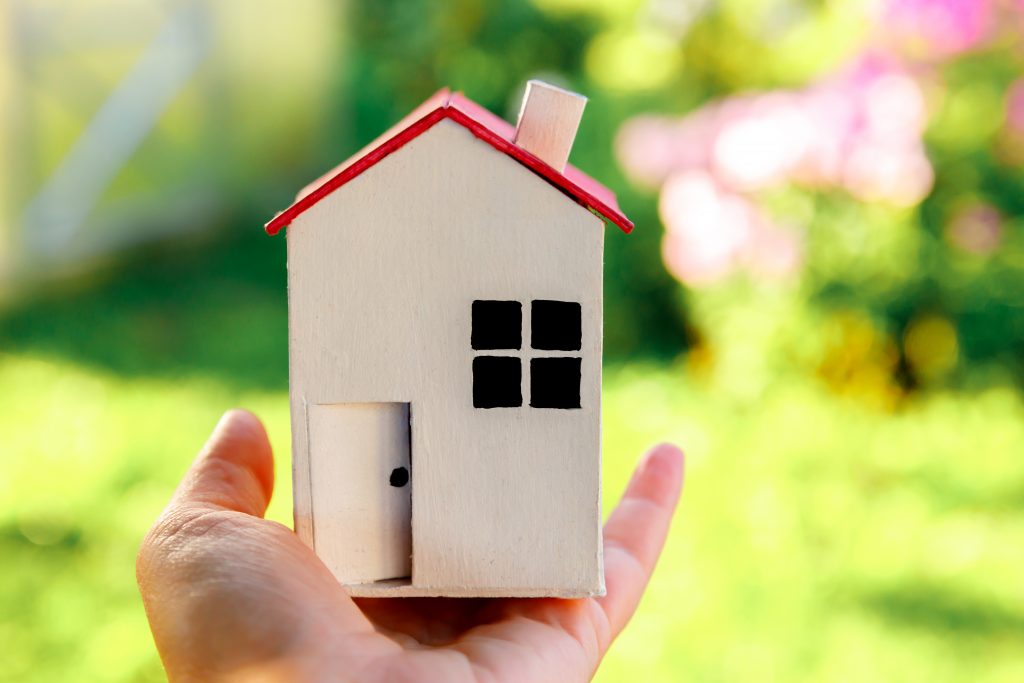 Typically, before designing the various parts of the Green Building, it is essential to finalize the raw materials to be used. Here are the key ones, commonly utilized:
Bamboo for flooring can be curated into multiple colors and styles.
Steel for beams which is recyclable and eco-friendly.
Wood collected from barns, shipping crates, excavation sites, etc., often referred to as reclaimed wood is environment friendly.
Tin dioxide for windows for protection against ultraviolet rays and aid energy conservation.
Cork made by stripping bark from trees are used for flooring; resistant to fire and waterproof.
Ferrous rock or steel dust, as an alternative to cement, for constructing pavements, staircases, driveways, walking trails, etc., and can withstand harsh weather conditions.
Mushroom fibers or Mycelium are used in constructing a green building for tolerating high temperatures.
Sheep's wool is used for thermal insulation, energy efficiency and is eco-friendly too.
Porotherm Smart Bricks made of natural raw materials like Clay.
Materials Leveraged For Designing The Crucial Parts Of A Green Building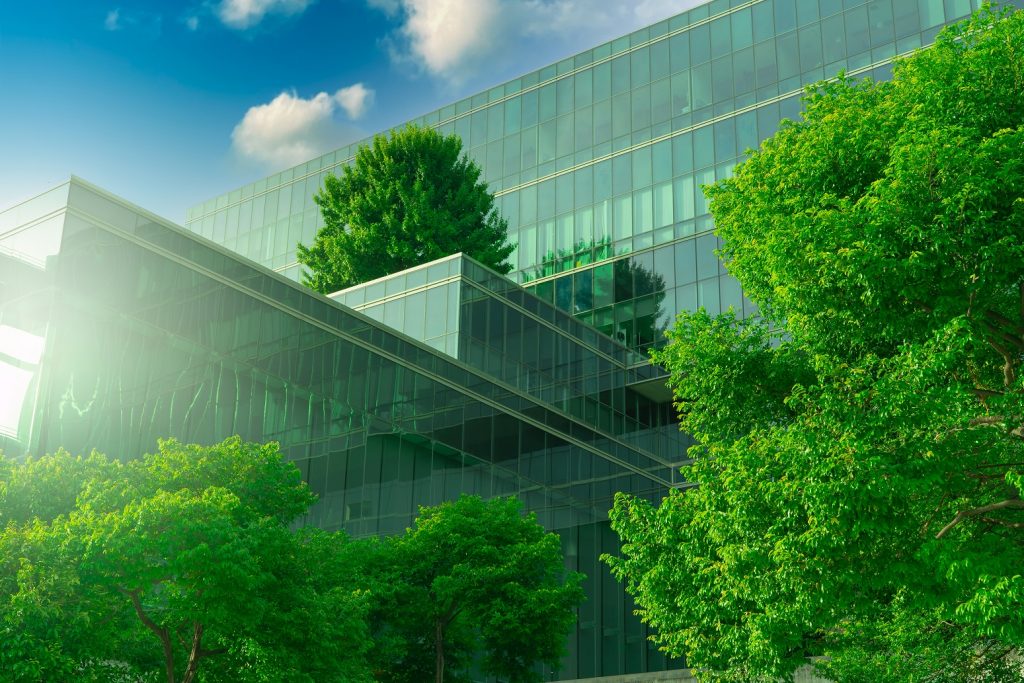 Usage of Insulated Concrete Forms or ICF and Structured Insulated Panels or SIPs are prevalent in constructing the foundation of green buildings. They provide effective thermal insulation, resistance to natural hazards, and excessive climatic conditions. The result is balanced energy bills and in turn saving money spent on electricity.
Roofs made from Clay and Vinyl are commonly used due to their innumerable advantages. The material protects the building from the sun's extreme heat, thus aiding in conserving energy. It is lightweight and flexible to mold into customized designs.
Plastic foams or sealant foams are the best and proven solutions for doors. They are strong, sustainable, durable, soundproof, secure, and energy-efficient too. Plastic assists in regulating the temperature inside the house. Sealant even filters the air of its impurities, an added advantage benefitting human health.
Vinyl windows and tin dioxide made windows are prominent in constructing green buildings. They are termite and insect free, a mandatory requirement for residents. The material does not rust or erode and helps in reducing condensation. They can withstand harsh weather conditions and do not break or damage. Additionally, vinyl windows regulate air quality and purity.
Tile or vinyl sheets and bamboo are widely preferred for flooring in green buildings. They help in maintaining the cleanliness and hygiene of the floors, a common requirement of residents. Besides, they are easy to maintain and preserve for long-term sustainability. Both tiles and vinyl sheets are water-resistant, strong, and durable. Dust, termites, insects, and other bugs can be easily prevented in these kinds of flooring.
Plastic or vinyl is the material preferred for wall coverings. In addition to being strong and durable, they help in maintaining the air quality. The air remains odor-free. Contrary to other paints used for wall covering, vinyl emits almost negligible volatile compounds which disperse rapidly via the housing ventilation.
Electricity is one of the vital factors to focus and plan in any building construction. Both wired and wireless connectivity need to work efficiently without any glitches or accidents. The wires are majorly insulated using plastic sheets or vinyl sheets and sometimes using sheep's wool as well. Due to their fire-resistant qualities and longevity, the materials are best suited for the wiring as well as for the casings.
Railings and fences in a building stand outside and hence would need to be fire-proof, weather-resistant, and rust-free. Recycled plastic offers all the required features. Besides, they help to preserve the plants and trees that you may be growing in your front yard. Moreover, the advantage of using recycled products is a substantial reduction of waste and hence reduced expenses.
Without a proper drainage system and pipes, survival in a building is next to impossible. Plastic piping is the best solution offered since it is affordable, economical, lightweight, leakproof, fire-resistant, and can bear harsh weather. They can be easily installed as well.
Interesting: 12 Famous Architects In India Who Adopt Sustainability As A Vital Feature In Their Work
Conclusion
The popularity of green buildings is increasing exponentially because of their extensive benefits over traditional structures and establishments. Builders can achieve faster realization of benefits with reduced costs. Being environment friendly, thermally insulated, corrosion-free, durability and energy-efficient qualities have earned high regard and accolades over the conventional harmful building materials.
urated by editor at Wienerberger India
Like this story? Or have something to share? Write to us: gosmartbricks@gmail.com or connect with us on Facebook and Twitter.