Brick homes are elegant and each one has its own character. Bricks are one of the most common choices in building materials, no wonder these have been used in India for years and continue to be one of the top choices for architects and home builders. Bricks are easy to maintain, easy to reuse, and are free from concerns like peeling, denting, rotting or fading which are quite common in other building materials. In fact, this is one material that is ageless, more than that its beauty enhances with its age. Furthermore, in addition to its never-dying beauty, brick homes are naturally insulated, these remain cooler in summers and during winters it actively stores heats and radiates it back to the inhabitants making them feel warmer.
Owing to the benefits of using bricks and its ageless beauty, here we collate 7 of the top brick homes in India. Trust us, these are totally worth checking out.
Homes
7 Most Amazing Brick Homes In India
Brick Homes
1. Brick House, Mysuru | Paradigm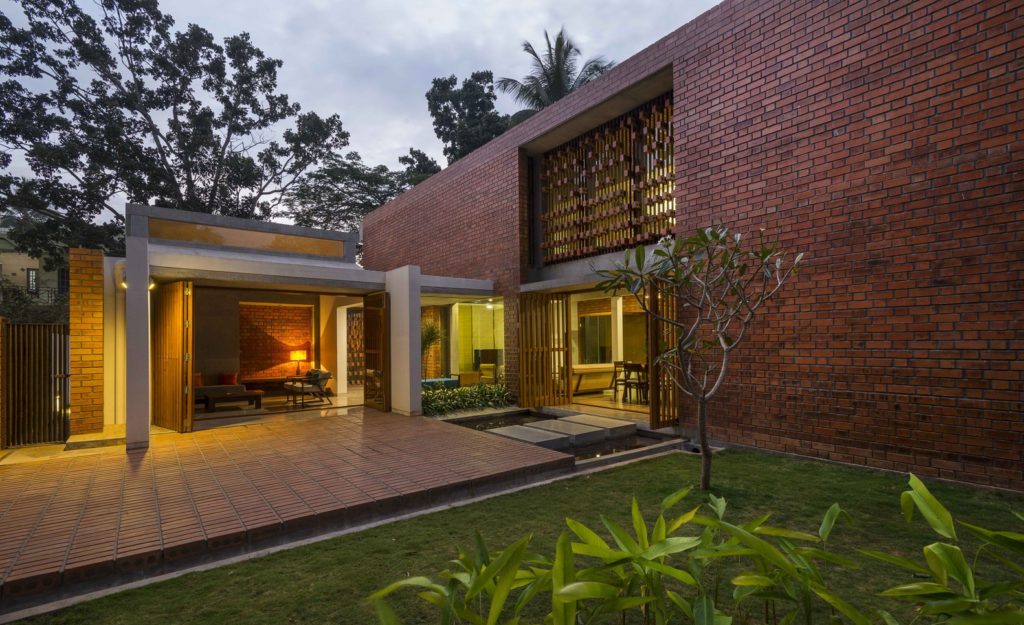 A compact time-honored brick house with very strong security and plenty of open spaces. The architects wanted to build the home using local materials which were easily available. Apart from wood and concrete, the main element which they intended to display and explore throughout the house was BRICK. The reason for choosing brick was simple – it is one material that demands minimum maintenance, keeps the home cool inside and ages well.
Brick Homes
2. Corbel House, Bengaluru | Kamat & Rozario Architecture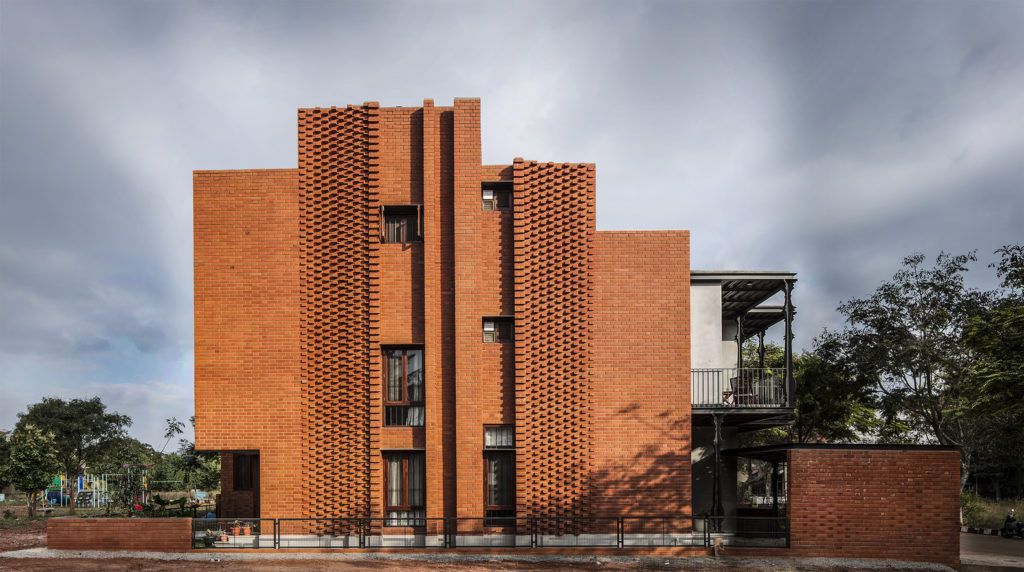 The team of Kamat & Rozario Architecture took a dose of inspiration from Kerala's old architecture, like- the verandah which wrapped the living spaces all around, the appearance of a heavy masonry based on the ground floor, with thick arches and carved columns and a first floor which look a little lighter in terms of design and materials. The most eminent part of traditional Kerala architecture is the carved columns, these were adopted in the Corbel house but with a modern twist.
Brick Homes
3. The Brick House, Wada | iStudio architecture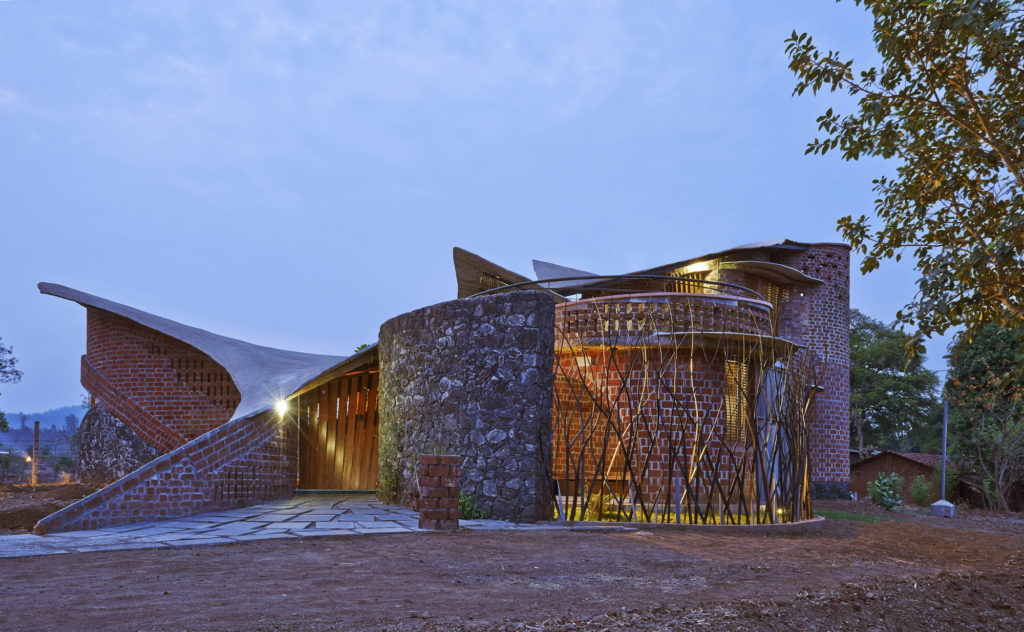 The Brick House is constructed using materials like bricks, stone, wood, bamboo, and ferro-cement – all in their naked form which imparts a very earthy feel to the overall built-up space. Low cost and eco-friendly technologies like rat-trap bonds for brickwork, filler slabs, brick jalis, built-in furniture drove down the cost of construction. This is surely one individualistic piece of architecture.
Brick Homes
4. Brick Facade House, Surat | Design Work Group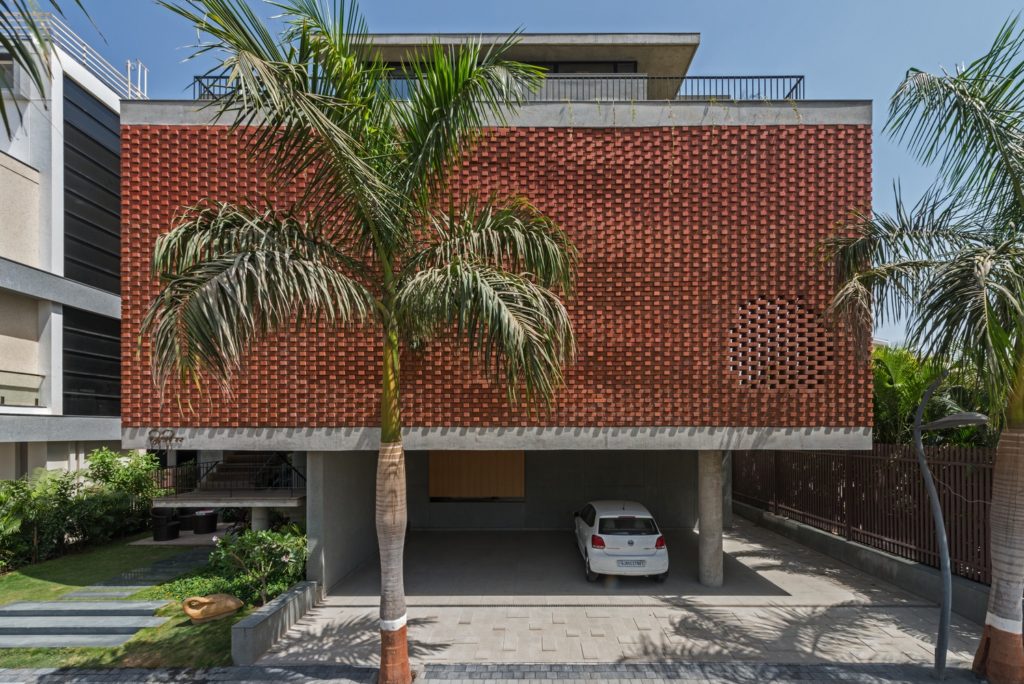 This family home located in the Indian port city of Surat features a gently undulating brick facade which offers shade from the sun. The building structure's location at the intersection of two roads informed the architects' choice to divide it into two different zones. The layout was organized such that the private zone was at the inner side and public zone in the front facilitated by a centralized connecting service.
Brick Homes
5. Shreyas Retreat, Bengaluru | The Purple Ink Studio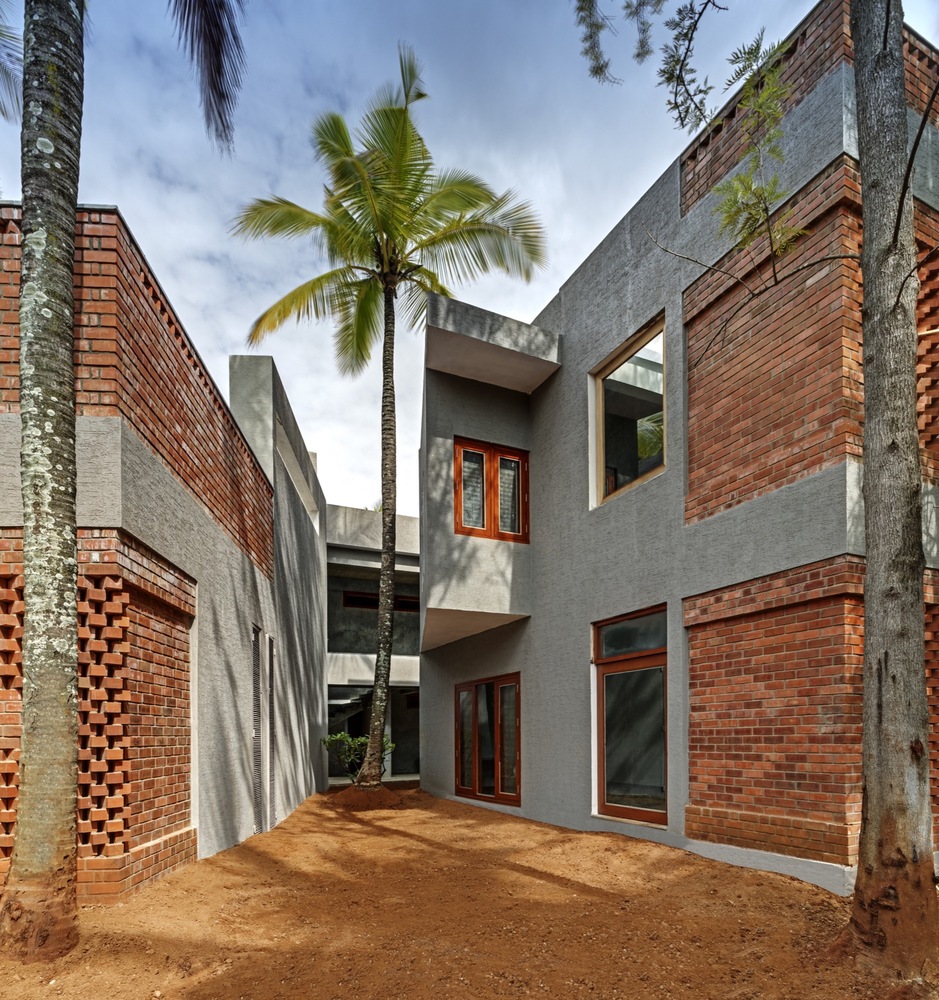 A Retreat within A Retreat, this 20,000 sq. Ft. spa block is a new 'insert' at a renowned Yoga Retreat in India which offers spectacular layers of spaces and experiences. The entire feel inside this structure is organic with natural light washing the exposed walls and ceilings with a remarkable play of light and shadows. The spaces are further seized together with a strong design language of handcrafted jaali screens, solid wood doors, and openings which merge the interior and exteriors, quite literally.
Brick Homes
6. 3R Pavilion House, Ahmedabad | Patel Vadodaria Design research Studio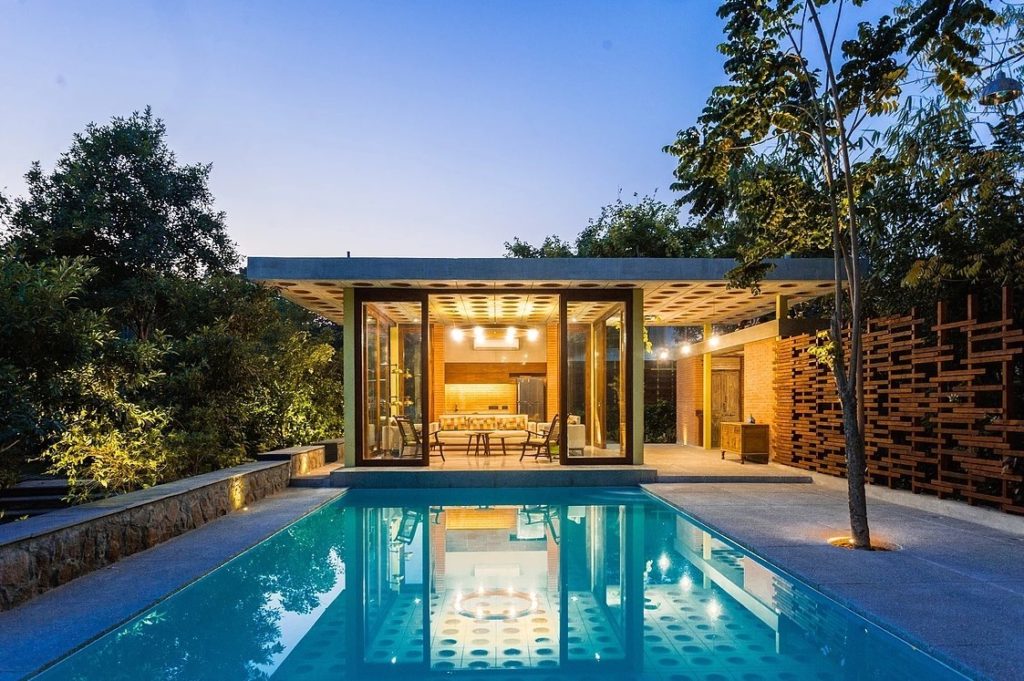 The designers based their approach on 3R principles, i.e. Reduce, Reuse, and Recycle materials hence the name. The total amount of steel/concrete was abridged by using filler slabs with earthen pots which were made by a local potter. Unburnt bricks comprising of surkhi waste and ceramic waste lime mortar were used for masonry. Waste stone chips were sourced for in-situ terrazzo flooring and reclaimed beer bottles were reused as fillers in walls together with pallet wood from the packaging industry.
Brick Homes
7. Tropical House Urveel, Saniya Hemad | Design Work Group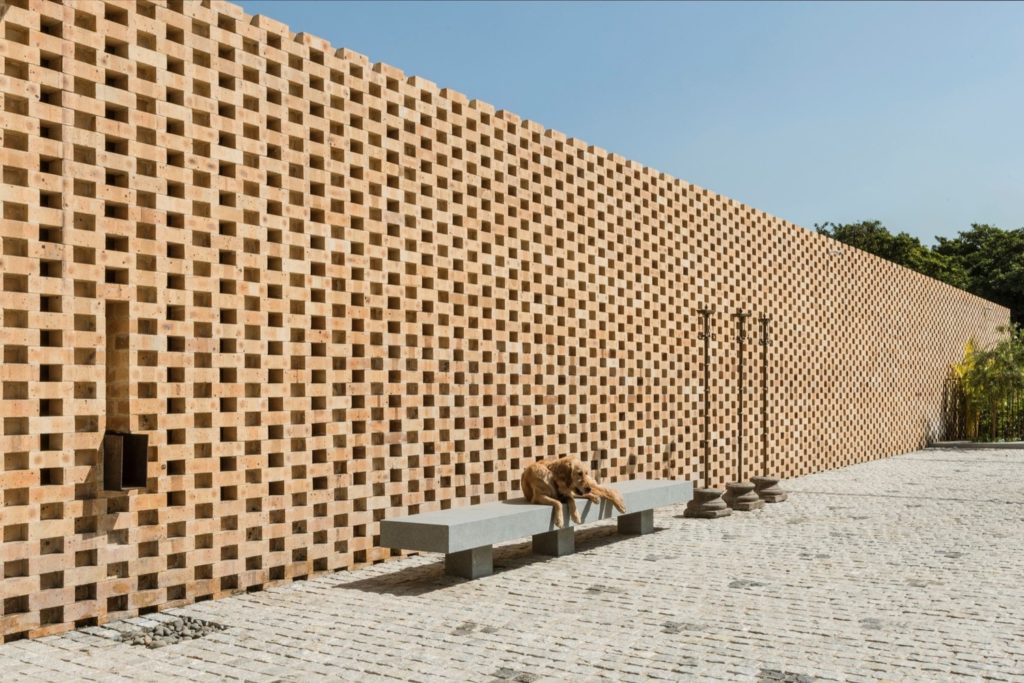 A weekend residence located in the village of Sania Hemad in Surat district away from the city noises, into the woods. This home represents the character of earth the in its exact sense. The 900 sq. m bungalow rests on the edge of the village, in a quiet zone, and within the heart of nature.
Brick Homes
Tell Us
How did you incorporate brick into your home? Share your pictures with us in comments.
You May Like – 7 Totally Innovative & Famous Buildings Made With Bricks
Curated by editor at Wienerberger India
Like this story? Or have something to share? Write to us: gosmartbricks@gmail.com or connect with us on Facebook and Twitter.