We agree roof repair can be a big pain. It is one of those home improvements tasks that you can't take up yourself – you have to contact local roofing professionals and shell out a good amount of cash to get your roof fixed. A solid roof plays a huge role in maintaining your home's integrity and value. Also, it is the #1 defense against weather and other outside elements. A roof keeps you, your family and your home – Protected, Safe and most importantly Dry. Hence, taking care of your roof should be a top priority.
Having said that, if you are coming across this subject with no previous roofing knowledge, relax as its normal. Take a look below for 5 commonly asked roofing questions that every homeowner needs to know before they consider their roof repair task.
Before That – Potential Symptoms Of A Roof Issue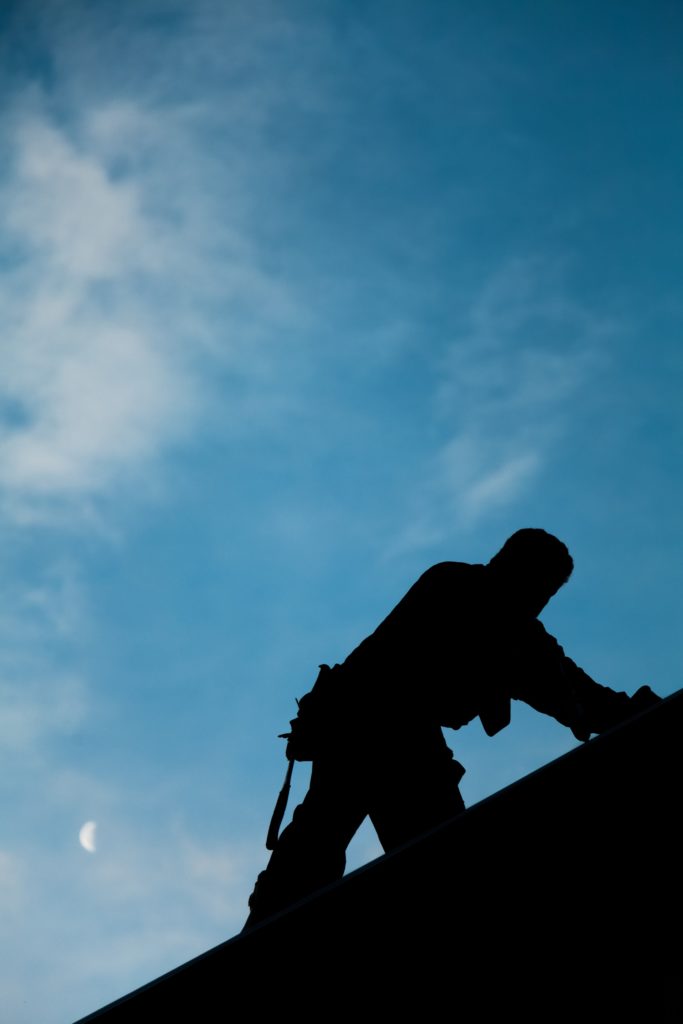 Most commonly, roof issues are spotted after a leak or other serious damage which has already occurred. In both scenarios, getting a fix can be an expensive affair and cause much hassle. There can be possibilities where the issue progresses too far, with only one solution – Entire Roof Replacement.
To keep a keen eye on any potential symptom roof issue, you should aim for a thorough roof inspection at least 2 times in a year. Here are a few telltale signs to watch out for:
Cracked, missing or decaying roof shingles
Loose seams and deteriorated flashings
Evidence of leaking on your ceilings
Loss of the asphalt granulation
Cracked or discolored interior drywall and peeling wallpaper
When in doubt, immediately contact a trusted roofing contractor. Having an expert set of eyes on things can save your roof damage from getting severe and will be a big support to your tearing pockets.
Roof Repair – 5 Commonly Asked Questions
We've compiled a list of 5 most commonly asked questions in roof repair:
1. Repair Or Replacement – What Is Viable?
One of the most common questions that comes to a person dealing with roof issues is gauging out whether their roof needs repairing or replacement. Most of the people link the solution for a leaking roof directly with replacement, but this may not be the case. Normally, a roof should be replaced only when they are old enough, i.e. 20 – 25 years general mark. When you are not sure of the age of your roof, look for these common signs – curled, missing, cracked, and broken shingles, mold, internal water damage, and bald spots. While new roof shingles can be repaired and replaced to avert minimal leaks, older roofs or roofs with multiple leaks or extensive issues should be immediately replaced.
2. How Much Does Roof Repair Cost?
This is a decent question, but it's more or less equivalent to asking how much a car cost. This is because the variables involved in the calculation are many. Asphalt shingles, metal roofs, style, colors, design, textures, slats, and so many more factors go in the calculation. All in all, there are several factors that go into determining the cost for a roof repair or replacement, it includes the following:
The quality of your roofing contractor
Size of your roof or the roof area that needs repair
Shape and slope of your roofline
Type and grade of roofing shingles used
There isn't a one-size-fits-all answer to this question, the best way to find out the cost is to have a free quote done. It is important to remember that contractor's workmanship and quality roofing materials add a lot of value to your home and can help your roof last longer. Choosing a cheap and quick fix will likely cost you more in the long run.
3. How Long Does It Take to Replace or Repair a Roof?
Every roof is different, and timelines to replace or repair a roof will vary based on the size of the structure, roofing type, the roofing contractor, as well as what the roofers will spot when they get up there. Depending upon the size and scope of the job it can take anywhere from a few hours to even a few days.
4. Why Are The Roof Shingles Discolored?
Dark black and green stains on the roof, are these normal or a sign of a potential problem. Normally, in humid and wet climates, it is very normal for a roof to develop black and green stains over time. These weird-looking stains are actually plant growth including moss, algae, or lichens. These latch onto the roof and start to spread. While these stains are common, you mustn't ignore them. Yes, these need to be regularly washed off, as they can eat away the asphalt granules and shingles which keep your home safe and dry.
If ignored, they can eat all the way into the roof deck, causing leaks, rot, mold, and even major water damage. Hence, the moment you spot any odd discolorations on your roof, know that it's certainly time for a roof cleanup.
5. How Can I Choose the Right Roofing Contractor?
Choosing a legitimate roofing contractor is always a tough task. These days, tricking customers has become a common thing for many local roofing contractors. While these roofers will show up at your doorstep and promise you the world – you must not get bluffed and fall into their trap.
Choosing a well-established roofing company for your work is always a better idea. Also, read reviews, ask for recommendations, and do good research before making your final decision. It's also a good idea to look for a company with a strong warranty to guarantee the work.
Get Your Roof Construction Right To Avoid Costly Repairs
There are so many things that can go wrong in a roof if is not carefully built. The wrong choice of a roofing contractor, quality of materials, and the team building it can lead to costly mistakes. Improper roof construction includes many mistakes, here the most prominent ones:
Incorrect Or Poor Flashing
Ventilation Issues
Improper Drainage
Absence of Leak Barrier And Drip Edge
Incorrect/Mismatched Shingles Installation
Inappropriate Roof Coatings
Defective Nail Usage
Read: Roof Construction – 7 Common Mistakes To Avoid
With Wienerberger Roofing Solutions your roof construction will be free from mistakes. With decades of experience, they have assembled a bouquet of accessories suitable for the Indian market.
These solutions are innovative, flexible and a perfect fit for all sorts of pitched roof construction. Wienerberger has decades of experience and their factory-certified crew are all masters at their craft, which guarantees your roof construction will never go wrong.
Related:
Pitched Roof Construction Is Best With Clay Roof Tiles
Know The Top 7 Roof Types In India
Parts Of A Roof – Know The Different Components That Make Up A Roof
Different Types Of Roofing Materials You Should Be Knowing
Authored by a Building Expert from Wienerberger India
For an expert advice, drop a word at our email idgosmartbricks@gmail.com