The roof is a true figure of a healthy, comfortable and protective environment. Hence, while building a new building structure or remodelling an already existing one, choosing the right type of roof is one of the most difficult decisions to make. But again, roofs do much more than just serving basic practical purposes of protecting a house and its occupants. For example, the shape of a roof plays a huge role in defining the overall look of a house, it can provide additional living space, make living space more resilient, weather-proof and energy efficient. Among all the different types of roofs available, there is one that defines traditionalism and modernism in the most beautiful way – look at Pitched Roofs. Through this blog, we will take you through all the different aspects of pitched roof construction, stay tuned.

Pitched Roofs – What Are They?
Pitch is the term used for describing the angle, slant, or slope, of your roof.  And, pitched roofs in simple terms are roofs with slopes, these are one of the most traditional domestic roofing solutions which even today are quite popular. They are also known as sloping roofs, basically, the design here slopes downward in two parts at an angle from a central ridge, hence leaves a gable at each end. Pitched roofs are one of the most common roofs and are generally considered to be the cheapest alternative for covering a building structure.
A pitched roof can be architecturally diverse, yes it can take many possible shapes, with different textures and colors. Despite being a traditional concept, this roofing design holds a firm position in modern architecture. It is their versatility that makes them ideal for creating innovative design solutions, which are perfect for futuristic-modern looking rooftops.
Pitched Roofs Vs Flat Roofs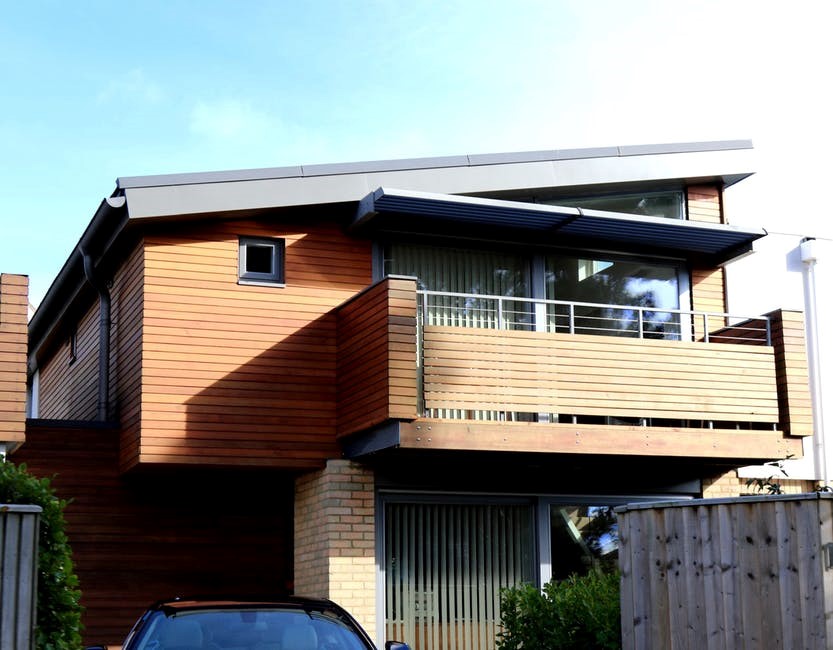 Amongst the diverse types of roofs available, there are two most common choices for a new construction project or renovation of an existing one. These are flat roofs and pitched roofs, each of these has their own advantages and disadvantages.
Pitched roofs can be constructed in different styles, gable, cross gable and hipped are few styles for example, note all of these are sloped to different degrees. On the other hand, Flat roofs have no slope. This kind of roofing systems are available in single-ply, built-up, and sprayed polyurethane foam designs.
While both flat and pitched roofs demand regular maintenance, both have their own plus and minus.
Cleaning – pitched roofs can be tough to clean and inspect
Drainage Systems – drainage at flat roofs is not quite in-effective. There is a risk of drains getting clogged which can lead to leaks and damages.
Flat roofs are often considered to be higher on the maintenance side.
Installation cost of flat roofs are lesser when compared to pitched roofs construction. But, as flat roofs are more prone to moisture damage, their repair and maintenance cost are much higher than pitched roofs, hence pitched roofs are more affordable in the long-term.
Method of Construction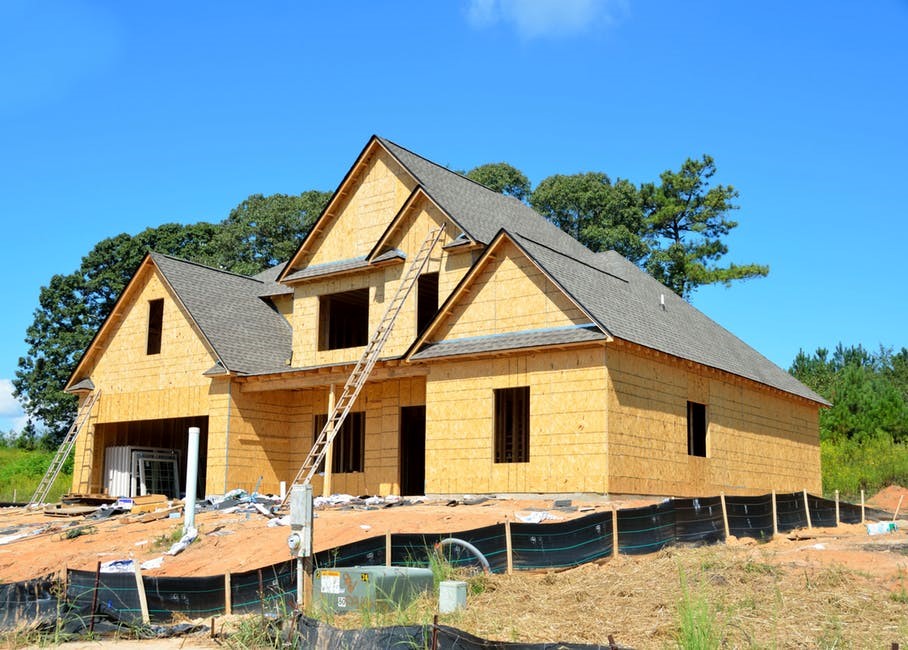 Pitched roof construction can be carried out using two basic methods:
A 'Cut Roof' – this method involves cutting timber on site and building up the roof by rafters, joists, ridge boards, and purlins.
A 'Truss Roof' – this method is carried out using trusses which are made in factory and delivered to the construction site where they are just founded.
Different Types Of Pitched Roofs
As already mentioned, pitched roofs can be constructed in many different styles. Few of the most popular styles of pitched roof construction are:
Gable Roof
Hip Roof
Mansard Roof
Gambrel Roof
Skillion Roof
Butterfly Roof
Bonnet Roof
Sawtooth Roof
Curved Roof
Pyramid Roof
Dome Roof
Advantages Of Pitched Roof Construction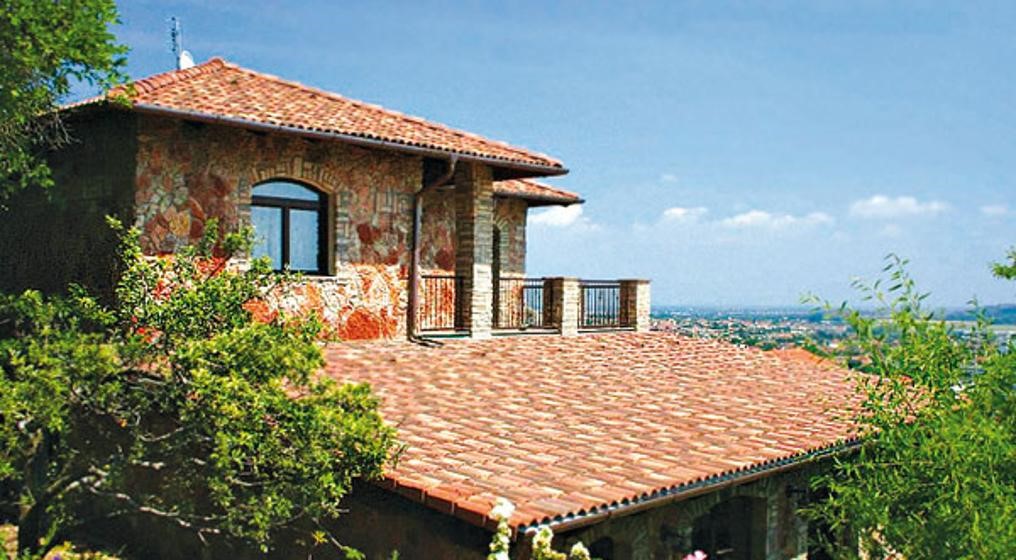 Environmental Value – Pitched roof construction when carried out with clay tiles performs much better than flat roofs. Depending on the building design, it can bring along many environmental benefits.
Economic Value – Pitched roofs provide high value as they offer more living space as compared to flat-roofed buildings. They have a long-life span and are easy on maintenance. Also, if pitched roof construction is carried out using clay tiles, one can save considerably on their energy bills as pitched roof ensures that minimum energy is lost through the roof.
Aesthetic Value – architecturally assorted with many possible colours, shapes, and textures. It is a perfect solution for innovative and modern designs.
The Sustainability Factor – Building a property with a pitched roof covered in clay tiles is one way of minimising the structures long-term effect on the environment. Using natural materials like clay automatically reduce its environmental footprint. Coming to the reuse and recyclability factor, materials like clay can be easily recycled.
Technical Value – Pitched roof offer high technical value, good ventilation, acoustic insulation, natural collection of sunlight, fire resistance, withstand heavy snowfall, wind resistance, these are just a few advantages to name.
Wienerberger's Clay Roof Product – TONDACH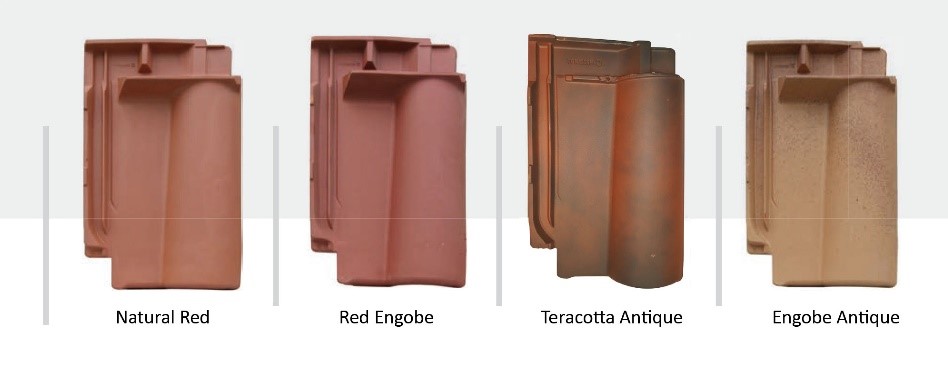 TONDACH® MEDITERRANEAN PLUS is the newest addition to the rich portfolio of Wienerberger's Clay Roof Solutions, manufactured in Europe. The brand cleverly combines functionality & design aesthetics, offering a perfectly engineered economical roof solution. Advantages of MEDITERRANEAN PLUS
Design and functionality for all forms of pitched roofs
Great choice for visible roof surface for long lasting aesthetics
Europe's finest roof tiles
100 % Natural & Recyclable
Lasts for generations
For detail description on TONDACH® MEDITERRANEAN PLUS click here.
Conclusion
The structure of a roof is a key component and its exact design will ultimately depend on different factors including the style and type of building, the budget and of course national or local level laws. After considering each and every factor, when you come down to choosing the right material, make sure you choose the one which ranks high on the sustainability meter, i.e. clay.
Curated by editor at  Wienerberger India
Like this story? Or have something to share? Write to us: gosmartbricks@gmail.com or connect with us on Facebook and Twitter.