Originally designed to keep the landscape soil from eroding, today's Retaining walls have a completely new definition. These are becoming increasingly popular for their aesthetic value and their sheer ability to create more usable space. To many, retaining walls may look like simple stacked stones, timber, or blocks fencing a structure; but these are not that simple as you may be thinking. Building a retaining wall is one big investment of time and money and these walls play an important functional role.
So, before you make any decisions around building one, this guide could help you in making your project a success.
What Are Retaining Walls?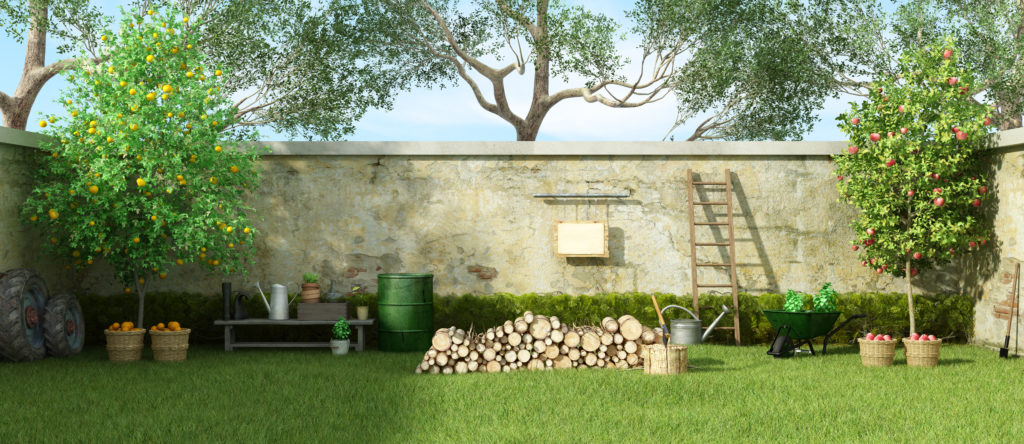 According to ' Fortaleza Frederick S. Merritt & Jonathan T. Ricketts' (Author of Building Design and Construction Handbook) – http://cornerstonecappartners.com/shelter_systems_corporation/ "A retaining wall is defined as a structure whose primary purpose is to resist the pressure exerted by soil, rocks or even water pressures."
In simple words, a retaining wall is a structure that is constructed to withstand lateral i.e. horizontal pressure of soil or retain materials that stand behind it. These are special walls that are built to hold back filled (soil) materials. Commonly, these are erected to prevent soil from sloping downwards during erosion. Retaining walls are constructed mainly when two adjacent soils are at different levels, this could be on slopes, hilly areas, etc. These are significantly used on roads. These days, they are also being used in garden or landscaping while handling different levels which could be natural or manmade.
The main function of retaining walls is to sustain pressure and provide stability for the filled materials. They protect the surrounding, increases the aesthetic value of the house, and most importantly increases the value of a property.
It is important to note that constructing a sturdy retaining wall is not an easy thing. As a pure engineering structure, it demands technical knowledge for its proper design and execution. For homeowners, it is important to hire an experienced structural designer and civil contractor to ensure that the wall is correctly constructed so that it serves it expected purpose.
Most Common Types Of Retaining Walls
Retaining walls have versions, below are the 5 most common ones:
1. Gravity Wall
Gravity retaining walls are the ones that depend on their own weight and setback to hold the soil. These are the most basic type of retaining walls, these are typically shorter in height. Typically, these are made with heavy materials such as stone, large concrete blocks, or cast-in-place concrete.
2. Cantilevered Wall
Cantilever retaining walls work on the principle of leverage. These are constructed in the shape of an inverted T with reinforced concrete or mortared masonry.  Cantilevered walls make use of a retaining wall affixed to a slab foundation which goes under the soil the wall is supporting.
3. Sheet Piling Wall
One of the most basic types of wall constructed when space is an issue. This type of wall is a sheet pile retaining wall which is constructed using steel, wood, or vinyl. These sheets are directly driven into the soil. This type of wall works best with softer soils and are mainly smaller in size.
4. Anchored Wall
An anchored wall allows for a variety of "fronts" of retaining walls to be supported by anchors driven into the earth behind them and attached by cables or strips. These are like piling walls, but sturdier hence suitable where larger size walls need to be created.
5. Segmental Walls
Segmental walls are used for both commercial and residential applications, these can be constructed for both straight and curved designs. They can be designed to fit into any shape while maximizing the site's usable space, especially on high-sloped terrains. When reinforced, they typically have no height limitations.
Once you are done with evaluating the location, soil, design, and drainage, you can start thinking of the type of retaining wall for your project. There is a multitude of options available, above were just a few common ones.
Benefits Of Having A Retaining Wall
The benefit of retaining wall includes erosion control, flood prevention, and much more. Let us understand a bit more about the benefits:
Prevents Damage to the Nearby Structures – When a home or a building structure is located on a lower platform as compared to the surrounding land, there is a higher risk for the soil to collapse or slide down on the building. This can cause significant damage to the structure or result in accidents. Retaining walls can hold back higher-level ground and protect the structure.
Resist Gravity Load – they can balance, and fight gravity ultimately help in avoiding landslides and erosion. This is specifically in areas where the lateral pressure of a slope is applying undue force in another area.
Prevents Erosion – Raising a retaining wall is one of the most excellent ways of cutting erosion issues.
Controls Flooding – Retaining walls built in flood-prone areas not only hold the soil in place but also helps in preventing flooding or erosion during heavy rainfall.
Diverting and Utilizing Rainwater – Retaining walls can be used to direct rainwater into a collection system. The collected water can be used for watering gardens/lawns.
Reshape Slopes – Raising a retaining wall can help you create the look you wish for both even and uneven lands.
Beautify Your Property – create totally unique and beautiful landscapes using these walls. These increase the aesthetic appeal of your property.
Reduce Yard Maintenance – Reduce the maintenance cost of your home by building a retaining wall.
Creates Usable Land – Provides more usable land which is leveled and flat.
Retaining walls are very low maintenance, highly functional, space-saving, eye-catching, environmental-friendly, especially when companied with a good design and construction.
Materials Used In The Construction Of Retaining Walls
Below we discussed some of the most used materials for retaining wall:
1. Stone Veneer
This material adds only an aesthetic element to the property as it does not have load-bearing capacity. However, this material looks beautiful and adds its own unique personality to the property.
2. Natural Stone
Natural stone tends to fit perfectly into any type of traditional rustic setting. These are one of the oldest and most reliable materials used in construction. But these are extremely expensive and demands skilled labor for its installation.
3. Limestone
Limestone is one of the most long-lasting materials available, its weather-resistant, bug-resistant, impact-resistant, and fireproof.
4. Boulders
They are the largest kind of natural stones available; these provide a miscellany of shapes and sizes and demands very little maintenance. Boulder retaining walls are very convenient to build and are very easy to maintain.
5. Bricks – The most popular
Unquestionably, bricks are one of the most popular and widely used building materials. These are low to maintain and eco-friendly as they are made using clay. These are extraordinary when it comes to durability and sustainability, also it retains its color very well for years.
A solid, well-made brick retaining wall using Porotherm Bricks is way stronger than the ones made with stone, boulders, wood, etc.
6. Wood
Wood is amongst the popular retaining wall materials; these can blend into the landscape seamlessly. Wood is very easy to install, but it has the shortest lifespan and is quite susceptible to termites.
7. Concrete Blocks
Concrete s the latest, modern, and common type of walling material known for its durability and low maintenance. When installed as a retaining wall material these can be used only for walls that are not taller than four to six feet.
So, when it comes to selecting the right material for residential retaining walls, there are a variety of options available. But few things need to be kept in mind – first decide the purpose of the wall, then the appearance and final thing is the budget.
Note The Disadvantages Of Retaining Walls
Below are some disadvantages that demand your attention:
Vertical Cracks – Excessive pressure or wide changes in temperature result in vertical cracks in these walls. Such cracks are more common in the ones constructed with poured concrete.
Failing Foundation – Retaining walls need broad drainage resources to prevent moisture, at the same time they need a strong foundation. Few retaining walls fail in retaining high amounts of pressure from soil, this results in a failing foundation.
Termites – some materials using in the construction of these walls can attract termites to your property, like wood and timber.
Familiarizing yourself with the disadvantages of retaining walls plays a huge role in installing a high-quality one.
This is all, we hope you got a good idea of everything around retaining walls. When deciding the right material choose the one that is recommended by building experts. Visit www.wienerberger.in for more information.
For expert advice visit www.wienerberger.in or get in touch with us at marketing@wienerberger.in.

Authored by a Building Expert from Wienerberger India