Smart homes have more to offer along with its technological advances. They help build green homes with smart building materials that provide longevity and are aesthetically pleasing. It's smart in functioning and looks smarter too. Reduction of carbon footprint and natural living are key elements in this area of bringing up eco-friendly houses. They help in building energy efficient homes that are low on maintenance. They also provide safety and security. Along with these perks, smart homes fit in our budget and without costing an arm!
The concept of green-home and home-automation goes hand-in-hand. They help reduce extravagant expenditure, protects the environment by not using hazardous or non-recyclable materials. A simple and more pleasing USP, it makes life easier.
According to Ecorate and icontrol–
U.S. home buyers are willing to pay 11-25% more for green homes
40% of current home remodels are constructed with green products
Green buildings typically have 30% lower utility expenses and are equipped with products that last longer and perform better
90% of respondents said personal and family security is the number one reason for using home automation system
80% of respondents said HVAC heating and cooling management is one of the most important features for reducing utility bills and becoming more environmentally-friendly – with more than half citing it as number one in terms of importance.
buy gabapentin online reddit Six reasons for you to go smart homes:
Safety and security–

Image Courtesy:http://shaici.blogspot.in/p/safety-and-security.html
Smart homes are primarily known for their high level of safety and security

Detection of gas leakage or fire alarm in integrated automation system alerts the residents fast.

Home automation alerts act of burglary or entry of unauthorized person, even when you are away from your house.

Smart homes offer huge savings to the owner by optimum utilization of electricity, minimum waste of resources and longevity of the home.

Smart homes that are built with sustainable materials offer a secure and healthy place for your family. They also provide safe interiors.

Smart homes keep your loved ones safe from natural calamities. Walling materials like hollow bricks protect you from earthquakes or hurricanes.

They protect you from fire, as most of the materials used in construction are fireproof (Ex. Fireproof clay bricks, roof tiles, etc.).
2. Ease of management–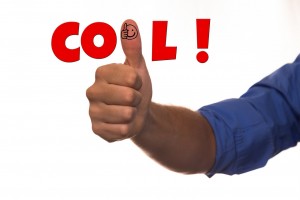 Smart homes are easy to manage and maintain.
With drastic reductions in artificial materials at home, it becomes easy to utilize all the natural resources such as sunlight and ventilation to create comfortable ambiance.
One of the biggest advantages offered by smart homes is, they keep your interiors pleasant naturally without HVAC systems. This is due to the type of clay hollow bricks used for the walls. These bricks have high thermal insulation capacity, which prevents heat transfer.
With the help of energy management system or home automation system, managing your home, is just a touch away. It analyses energy consumption, switching gadgets and appliances ON or OFF automatically, by detecting the presence of a person.
Both managing and monitoring your energy consumption patterns makes it possible to understand and reduce energy drainage.
Smart homes welcome you by automatically opening the garage door and locking it when you're safe and sound inside. Hmm, sci-fi stuff
3. Longevity –
Smart homes have smart design and architecture, which makes it possible for them to stand the test of time. They provide long lasting durability while retaining their appearance. No need to re-do quite often.
The structure of the house and the innovative materials used to build the house together contribute to the longevity.
Smart homes offer longevity with materials like Porotherm (which are made of clay) aids good architectural design.

4. Low maintenance and easy on your pockets–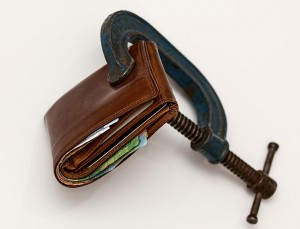 Smart homes are low on maintenance.
They provide comfortable interiors for the dwellers naturally by curbing usage of HVAC systems. Saving huge on utility bills annually and helping the owners maintain the house with much more ease.
Incorporation of solar panel for heating purposes lets you save a lot of electricity
These houses need little maintenance as they use smart building materials and architectural design.

5. Aesthetics –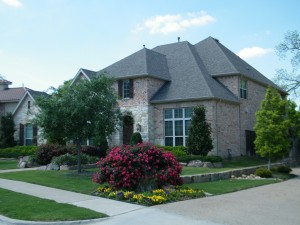 Smart homes are aesthetically pleasing and boost the curb appeal.
Smart homes bring character to the exterior of your home and increases re-sale value.
Utilization of natural light during day and energy saving LED bulbs that illuminate at night make your home bright, and gives the passer-by a tinge of attraction and 'go green' attitude.
Since most of the materials used to build smart homes are natural (for example, clay facades or roof tiles) they tend to resist harsh weather conditions, and retaining the colour and appeal for a longer period of time.

6. Eco-friendly–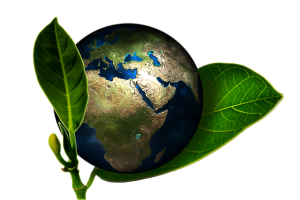 Smart homes are eco-friendly and offer a place that is close to nature, yet convenient and modern.
They help in reducing the use of HVAC systems by providing comfortable interiors, naturally. Thereby, curbing excessive energy consumption and reduces carbon footprint.
The three 'R's, Reduce, Reuse and Recycle. Smart homes follow this simple and prophetic attitude.
The natural paints reduce toxic release like VOC (Volatile Organic Compounds) in the environment. Thus, making it safe for the residents.

Smart homes are efficient, resident and 'Eco' friendly. They are more than just automated homes; they help us preserve the environment. Making a choice to go green sends a positive and sound signal to your neighbours and kids. It says you care about the environment too, which brings good vibrations towards your house and life events. You can't go wrong by going GREEN!

Authored by a Building Expert from Wienerberger India, World Leaders in Building Material Solutions since 1819

For an expert advice, drop a word at our email id gosmartbricks@gmail.com