Why are you planning for a home renovation? The common reason could be to revive the house and make it look more beautiful, updated, and most importantly feel more comfortable. The adventure of having a home renovation can quickly fade by unforeseen circumstances. If not avoided completely, most of these problems can be mitigated by watching out for the warning signals.
Unquestionably, any remodeling project may seem overwhelming, but it is guaranteed to go more or less smoothly if you consider these seven tips.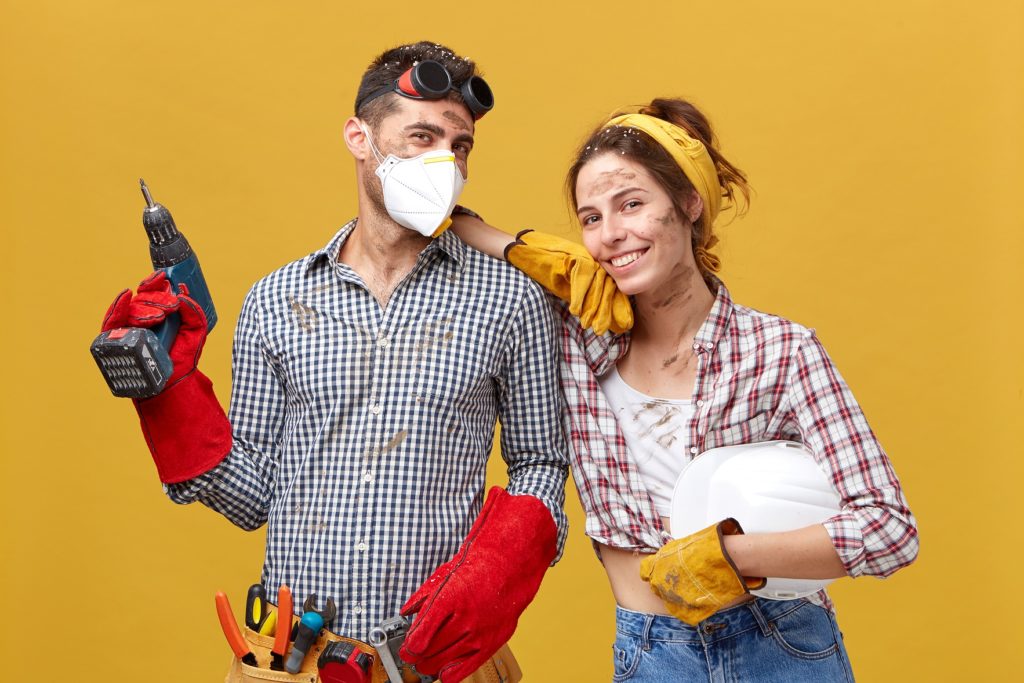 1. Research And Budget
One of the initial steps that you should consider before venturing into any project is – Researching. When it comes to home renovation, you will be baffled by the number of options and choices available. The gorgeous lampshade that you loved at a high-end store can be purchased at a cheaper price from elsewhere as well. Hence, whenever you are planning to renovate your home on a strict budget, do remember to research well. Things like finding the right furniture, paint, decorations, can be purchased at different prices at different locations, and researching could let you save a lot of money.
It is imperative that every single project needs a specific budget. Let's face it that it is not at all easy to find that perfect balance between your dream design and the planned amount for the project. Hence it is essential to have a good understanding of the materials and labor, so you can measure expectations consequently.
2. Lay Down The Scope Of Work
Once you have set a realistic budget for your home renovation project, it's time to get clarity on what work can happen and when. It is important to get answers clear on what is absolutely needed as opposed to what is simply needed. This helps in identifying the true intention of the project and lay out important ground rules; also help create a schedule of what works happens when.
3. Paint With Combinations That Do Not Go Wrong
One of the most common and true home renovation ideas is a fresh coat of paint. It is a simple way to completely transform the ambiance and feel of the house. But sometimes the choice of the color of the paint goes completely wrong which adversely affects the lighting of the home. If you are on a budget and choosing only painting as a part of the renovation, a diverse colored pallet might seem counterintuitive. We suggest you opt for a black and white palette; this gives a home a modern sophisticated look. Indeed, with black and white together there is very little chance for you to go wrong.
4. Make Small Spaces Look Spacious
In our view another very important motive of any renovation project is to make small spaces look bigger and spacious. An inexpensive and beautiful way of achieving this goal is to use mirrors or see-through partitions.
Related – Environment Friendly House Renovations
5. Tips For Your Kitchen
You would agree that nobody knows and understands your kitchen better than you do, isn't it? The first thing you would need to watch out here is to de-clutter and maximize your storage. Exploiting your kitchen to its extreme capacity can help you minimize your storage problems. Another thing to note is to concentrate on refinishing than replacing. New cabinets can be very expensive; hence the remodeling trick is much affordable. Get your old cabinets sanded down and apply new finishes to achieve the look and feel of a completely new set without the purchase.
6. Match Your Floor
When on budget, planning a complete floor renovation can be one expensive affair. If you cannot find the flooring suiting your budget then it would be wiser to invest in everything matching your current floor design.
7. Be Ready For All The Discomfort
Yes, it can be trying times to live inside the house during a home renovation – A home full of dust, plenty of decluttering, and exhaustion. It doesn't matter if you hire the most meticulous laborers – they can't keep dirt and dust from flying everywhere in your home, and it's going to bother you. There has yet to be a renovation project that has been silky smooth, without a single snag or snafu – So Be Positive.
Interesting Read : Historic Renovation Of 100-Year-Old Roof Of The Dokett Building In Cambridge, UK
In The End…
Renovating your home is a great way to stay satisfied without having to spend a lot of money on moving to a new apartment. The key to renovating your house beautifully is to devise a goal for yourself and most importantly stick to it. Paint the entire picture of what you wish to achieve and then move towards it one step at a time. These 7 tips will surely help you accomplish these goals on a fair budget.
Do let us know if you have thoughts around home renovation or similar experiences to share. We would love to hear them!

Authored by a Building Expert from Wienerberger India