Moving into a new house is one epic occasion, but again this can be overwhelming for several reasons. Knowing how to decorate a new home – and maybe on a budget – can be tough. Decorating your new home gives you a sense of elegance and relaxation every time you step in and spend your time inside it. Also, it is an aspect that attracts the visitors the moment they step into your house. In this guide, we lay out some interesting ideas for decorating a new home so that you achieve the best attractive look and feel.
Wait! Don't Rush To Buy Stuff
Of course, you have to be patient. While this feels counterintuitive, it's key for the long-game. Rushing in to fill all the open spaces with new and new-to-you pieces will only result in whim purchases. Believe us, you will regret later. First thing, go ahead and set up what you already have and love; then, slowly assess what you need and what may need replacing, and slowly fill in.
Interesting Tips For Decorating Your New Home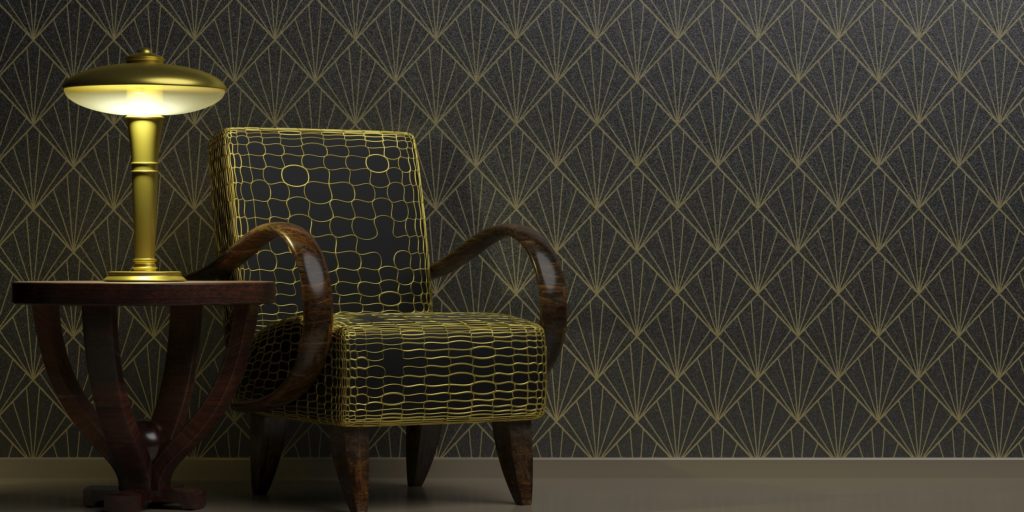 The process of decorating your new home is not a one-day task. You must start somewhere and continue improving from there.
1. Concentrate On One Room At A Time
If you think that you can decorate your entire new home all at once, you are probably missing the point. You will wear yourself out by so doing. You should start with your favorite room, which may be the living room and deal with it first. Working on one room at a time will help you do it to perfection and achieve the most desirable results at the end.
2. Choose Neutral Colors For A Start
When it comes to neutral colors for the walls, black and white does it better. The reason behind this is that most of the other items in the house like the furniture will tend to match perfectly with these two colors. You can then improve once you have settled on quality furniture and other items as well. A lot of bright colors for a start will result in a mix and match situation.
Read: Guide To Pick The Right Wall Paint Colors !
3. Painting The Walls
Painting the walls is one of the most significant tasks that one needs to incorporate absolutely correctly while decorating a new home. Different rooms match different colors perfectly, and the choice depends on you as well. When painting, ensure that it is in sync with the interior decor to provide the best and intended beautiful look. The most incredible thing about paint is that it brings the room to life in a very affordable way even without the use of other features on the wall.
If you need to paint your new home, be sure to choose a paint that is low volatile organic compounds (VOCs) or zero VOC – the best option, however, is non-toxic.
Read: Alert!!! Paints And VOCs Can Knock Down Your Indoor Air Quality
4. Light It Up
Ambiance, Ambiance, Ambiance – keep saying this as its one mantra that can completely light up your home. Face it, nothing can change the atmosphere of a room quicker than the lighting. No, we aren't indicating towards mood lighting only, instead try different levels of lighting – including 'Natural Lighting'. Don't go wrong with this otherwise you might feel like you're under a spotlight in some interrogation room.
5. Add Some Frames
Nothing is as exciting as beautiful framed images on the wall. These can make the room look bright and attracts a lot of attention as one wants to see what they entail and analyze it. Nowadays it is very easy to have your pictures on the frame. Some websites do all the work for you, you only have to send them your pictures, without bothering with the extra work of printing the images and then putting them into frames.
6. Have A Mix And Match
Having the same theme can be annoying and can be the wrong choice for the whole house decoration. If you're shopping for hardware for cabinets, doors, lights, etc., don't be afraid to buy different finishes. A variety of metals will help achieve a gathered-over-time look, even if you really did pick it all out at once. Apply this approach to furniture styles and color palettes as well.
7. DIY Upgrades
When decorating a new home, it doesn't mean you buy all new things. Instead, try upgrading the items you already own with stylish new hardware or paint. Dull kitchen cabinets can be transformed by decorative knobs, and shabby walls can come to life after a fresh coat of paint. Accent the inside of dresser drawers with wallpaper, or paint a unique design on the arms of a basic wooden side table – small upgrades like these will make a difference.
IMP – Find Sustainable Ways to Decorate Your Home
You can add so much life to a bland, dull room, and bring in so much comfort just by adding a few decorative items. These days, there are so many cool decorations and accessories you can buy to adorn your home. But, before you get too carried away, there are few things that you may want to think about especially if being green and natural are priorities to you. In your home decorating journey try to keep things green and to save some money too. From paints to flooring, furniture to linens and lightings, today eco-friendly décor options are reality. Just a little bit of study will get you there.
In Conclusion
Our home is where we tend to spend most of our time, hence it feels good to fill it with wonderful people, good vibes and of course the decor we love. We hope the above tips tell you where and how to begin…. The rest is over to you!
Curated by a building expert from Wienerberger India