India has a rich cultural heritage and history, and it is one of the most ethnically diverse nations in the world. The Indian culture is an outcome of many external influences in the course of history. It created a rich architectural and cultural heritage, which can be seen even today in numerous beautiful palaces.
These palaces were built ages ago, but still stand testimony to the test of time. Over the years they have undergone renovations but have maintained its beauty throughout.
1. Amba Vilas Palace, Mysore
The Mysore palace was built in an Indo-Saracenic architectural style and was completed in 1912. The official residence of the royal family of mysore who ruled from 14-20th century. The palace is one of the most famous tourist attractions in the country. The place is a three storey building made of granite and pink marbles and has beautiful roof art work, arches and pillars.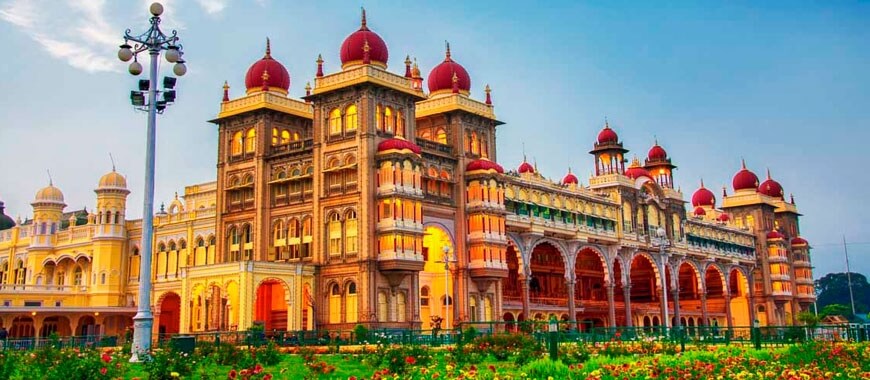 Image Source: Indian Holiday
2. Laxmi Vilas Palace, Vadodara
The Laxmi Villas Palace was built by Sayajirao Gaekwad III in 1890. It is considered as one of the largest palaces in the world. It is built on Indo-Saracenic architecture and is four times bigger than Buckingham palace.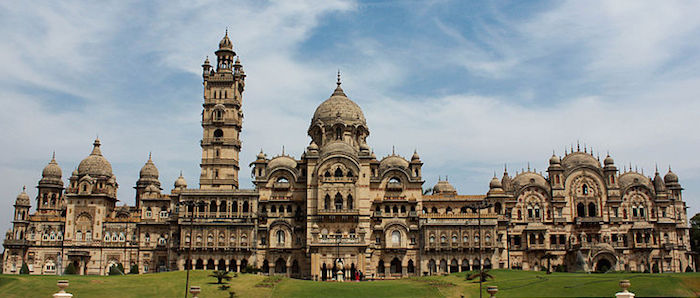 Image Source: Wikimedia
3. Ujjayanta Palace, Agartala
Ujjayanta Palace was built by Maharaja Radha Kishore Manikya of Tripura. built in 1901 the Ind-Saracenic style of architecture. It is now a state museum and it showcases the lifestyle, arts, culture, tradition and utility crafts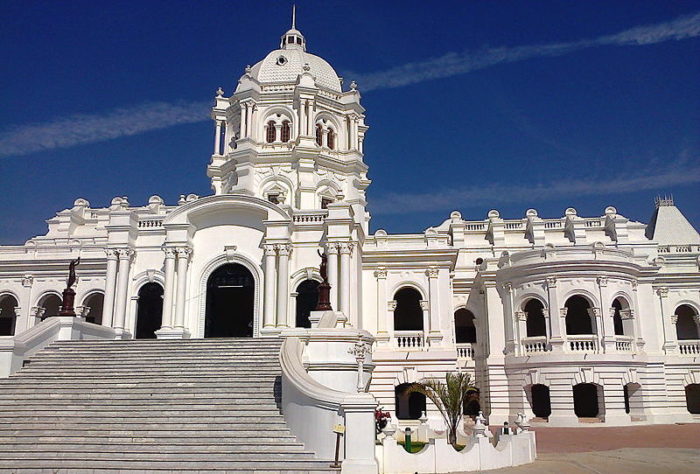 Image Source: Wikimedia
4. Cooch Behar Palace, West Bengal
Designed on the model of Buckingham palace, in 1887. It is known for its elegance and grandeur, build in the style of Italian renaissance architecture.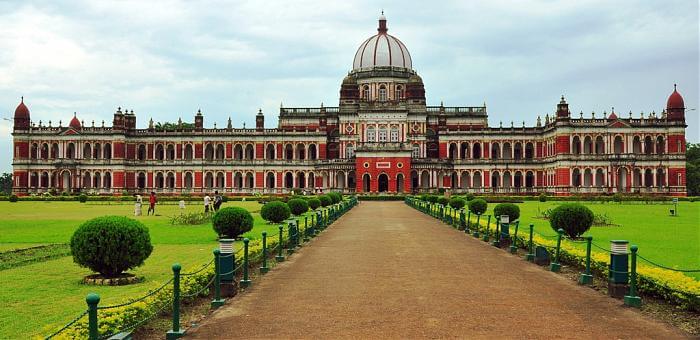 Image Source: Wikimapia
5. City Palace, Jaipur
It was built by Sawai Jai Singh II in 1729. It is a fusion of Indian and European architecture.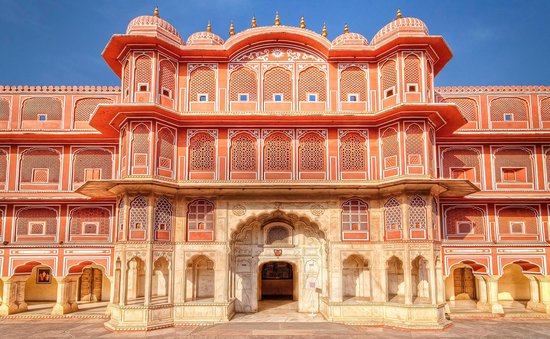 Image Source:Tripadvisor 
6. Laxmi Niwas Palace, Bikaner, Rajasthan
The palace is a former residence of the king of Bikaner. Built in 1898 in an indo-saracenic style; it is gracefully carved of red sandstone.

Image Source: Wikipedia
7. Jai Vilas Palace, Gwalior
It was established in 1874 by Jayajirao Scindia. Built in European architecture, designed by Sir Michael Filose. The palace is a combination of architectural styles, the first storey is Tuscan, the second Italian-Doric and the third Corinthian.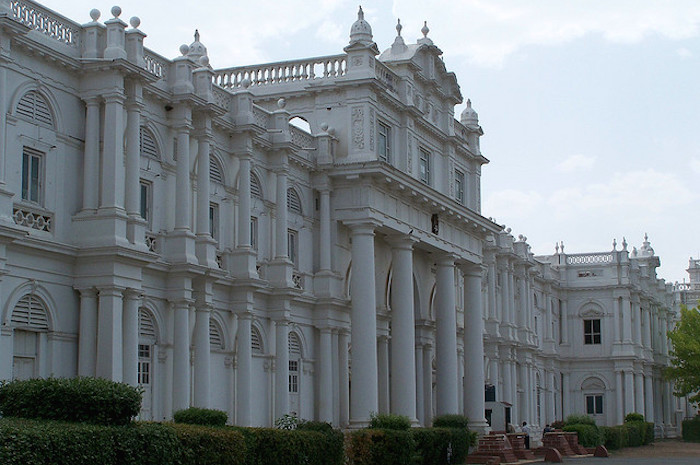 Image Source: Wikimedia
8. Bangalore Palace
Bangalore palace was built in 1944 in the style of Tudor architecture and it is owned by the royal family of mysore. It is spread over 454 acres of land with gardens and an open courtyard. The interior of the palace is magnificently decorated with floral motifs, cornices, woodcarvings and paintings.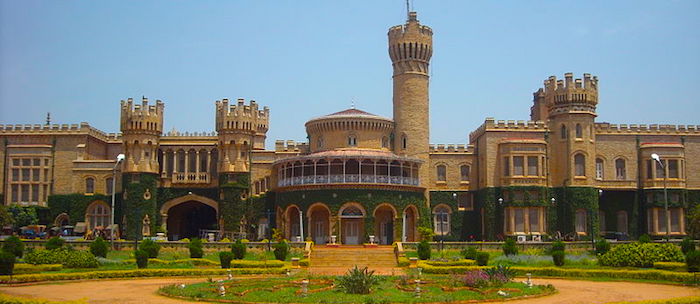 Image Source: Wikimedia
9. Chowmahalla Palace, Hyderabad
Located in the old city of Hyderabad, also knows as four palaces. It was the official residence of the Nizams of Hyderabad. Built in the late 18th century and over the decades a synthesis of many architectural styles and influences emerged.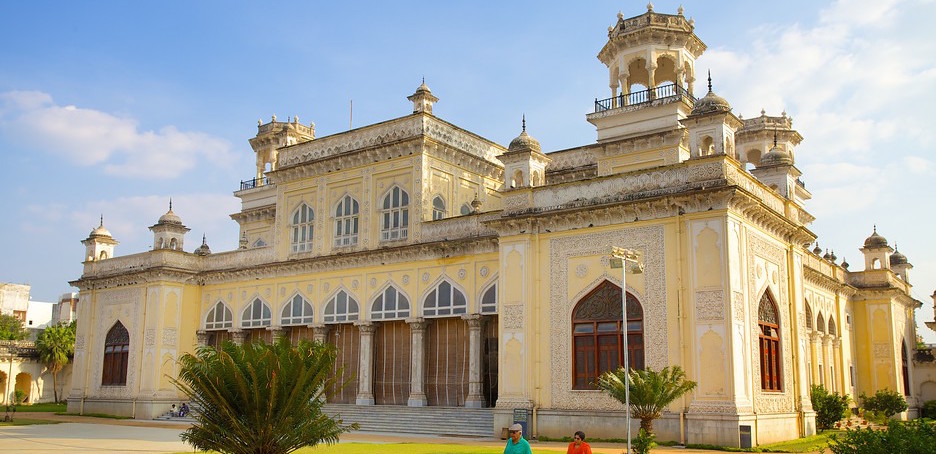 Image Source: Wikimedia
10. Marble Palace, Kolkata
Raja Rajendra Mullick built the palace in 1835. Build in neoclassical style, it is a three-storey building with an open courtyard. The palace still continues to be a residence for the king's descendants.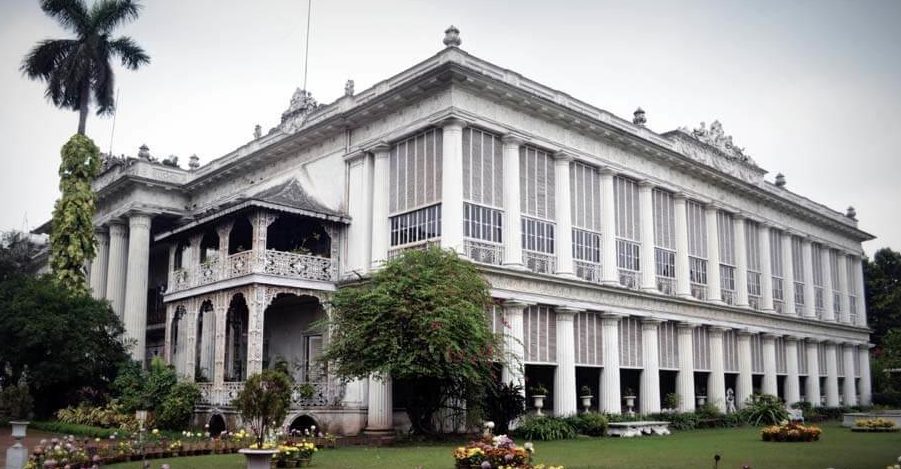 Image Source: Taleof2backpackers
__
Pregabalin purchase canada Curated by a Wienerberger Building Expert.
Note: Copyright /credits of the above images belong to the resective owners.