Roof – undoubtedly is one of the most important features of any building; well apart from shielding us against the rain and sun it also plays a dramatic role in enhancing the beauty and aesthetics of the structure.
When choosing a new roof for your home or re-roofing, few of the most vital factors to consider are cost, longevity, durability, sustainability and energy efficiency of the materials that you choose. All of these elements inform one another.
For instance, the energy efficiency element is going to inform the total cost—if you select cheaper roofing material which is not very energy efficient, ultimately your electric bills will be higher. And the sturdiness of your roofing material—or how well it holds up during extreme weather—is finally going to affect its longevity. Well, the longest-lasting roofing materials are generally the most durable ones. And, Clay Roof Tiles have a lifespan of more than 100 years, yes, they are the most durable roofing materials and are very easy on the planet.
Breakdown Of Different Types Of Roofing Material Lifespans
There are a number of different roofing materials available in the market and it would be a good idea to know each one of them. Hence read about the Different Types Of Roofing Materials.
Here is a simple to understand breakup of roofing material lifespans. Note: these lifespans take into account a regular wear of life under standard weather conditions.
http://x-tige.com/wp-login.php?redirect_to=/designers/george-gina-lucy-fw14-linesheet/ Asphalt Shingles – Generally, asphalt shingles last for around 20 years, but the high-quality ones can last up to 50 years. Also, these high-quality shingles are expensive.
http://cyberblogue.com/windows-update-fix/ Wood Shingles and Shakes – The standard life-span for wood shingles and shakes is 20 years. But, under moderate weather conditions, these tend to last much longer.
Metal – According to the International Association of Certified Home Inspectors, metal roofing is projected to last between 40 – 80 years. As well, the Metal Roofing Alliance gives a life expectancy of 40 – 60 years.
Slate And Concrete– These are quite durable materials with a life expectancy of 100 years.
Clay – The most durable roofing material with a proven service life of up to 150 years.
Well, taking into consideration this durability factor of different roofing materials, clay roof tiles outpace long prevalent roofing materials like concrete and slate, even the natural ones like wood shingles. On the other hand, the manufactured ones, like asphalt shingles and aluminium (and other metals) have a considerable lifespan, but they aren't as durable as clay.
Clay Roof Tiles – The Most Durable Roofing Material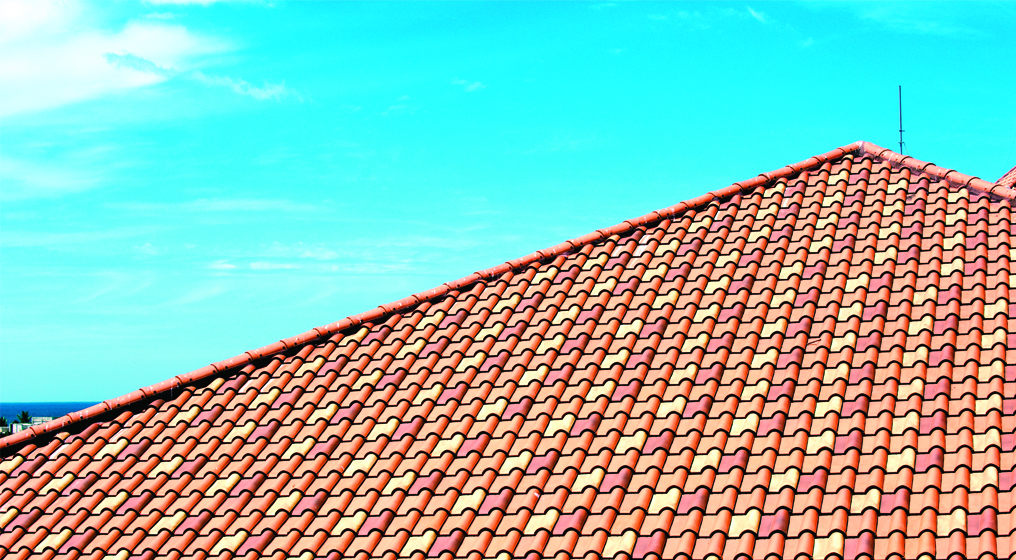 Clay tiles have a verified service life of up to 150 years. There are many examples of old and traditional buildings around the globe which still have their original cladding intact. In fact, their original cladding has lasted centuries.
Clay roof tiles, despite being exposed to the extreme weather, are not vulnerable to environmental influences like UV radiation, rain, frost, and pollution. Roofs constructed using clay materials demand very little maintenance and ensure ongoing, constant quality and beauty – which lasts a lifetime and beyond.
Wienerberger roofing products are fired to produce very roof tiles, making them almost indestructible. Few advantages of using Wienerberger clay roof tiles are: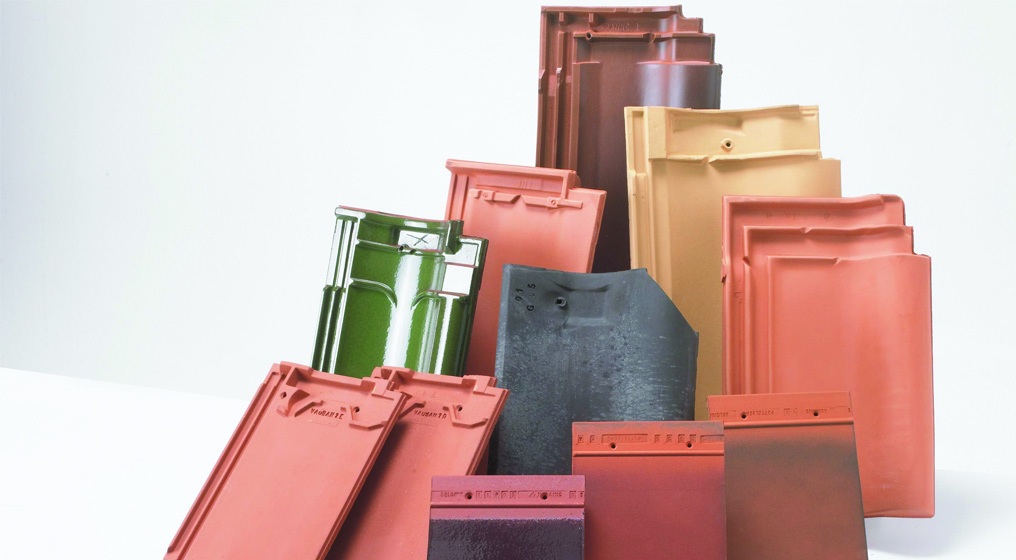 Our clay roof tiles do not rust, warp or corrode, which is quite a big problem with other roofing materials.
Ensures a healthy and comfortable living.
Helps to save money and the environment through energy savings.
The raw materials used to manufacture our clay tiles are non-toxic, hence the water which runs off a tiled roof is potable.
Their advanced insulation properties help in keeping undesirable noise out.
Our clay roof tiles are a sustainable product of lasting beauty. Their colour never fades, as it is baked onto the surface of the natural clay, giving it qualities like no other roofing material.
Backed by regular support from Wienerberger and after-sales assistance.
Building a dream home requires every element to be just perfect. Why leave the roof out, when the roof can contribute significantly to your house's appearance… Reach us Here.
Final Thoughts
Clay roof tiles never age, instead, they mature beautifully with time. As time passes, these beautiful roof tiles add to the beauty of the house which is unmatched by any other roofing material.
Remember, having the perfect roof that looks good and is sustainable can go a long way into creating that perfect first and long-term impression for your house, hence make sure you evaluate each and every factor carefully before you make your final selection.
For an expert advice, drop a word at our email id gosmartbricks@gmail.com

Additional resource: To know more about Koramic clay roof tiles. See this short video-