The facade of your office building is the first thing that strikes the eyes of people visiting you. It speaks about the architect's vision and it says a lot about your design choices. The kind of facade you opt for plays a major role in terms of making your office stand out aesthetically as well as functionally. To top this all if you go for facade made of natural material such as clay then you have added benefits to enjoy over a long period of time.
Façade or facade originated from French language, which takes the literal meaning frontage or face. Although it generally means front part of any building it can also mean any side of the exterior part of the structure.
Clay facades are nothing but the panels made of terracotta that can be cladded on the exterior walls or facade of any building.
The advantages of clay facades-
Clay facades provide thermal insulation by keeping heat away from entering the building thus providing comfortable indoor climate naturally.
Clay facades when done with sophisticated firing processes become weather resistant and refrains from colour deterioration giving you a lasting elegance.
Since clay facades are fired at exceptionally high temperatures, they are highly resistant to fire.
The facades like Argeton Natural Clay Facade are capable of preventing rattling of the tiles in windy weather along with ingenious drainage system that prevents soiling making it a timeless modern facade.
If installed with care these clay tiles are low on maintenance and hence retain its aesthetic appeal for years.
Clay facade panels can be a great choice if you are planning to build a sustainable structure for your office since they are made of natural resources and are energy-efficient.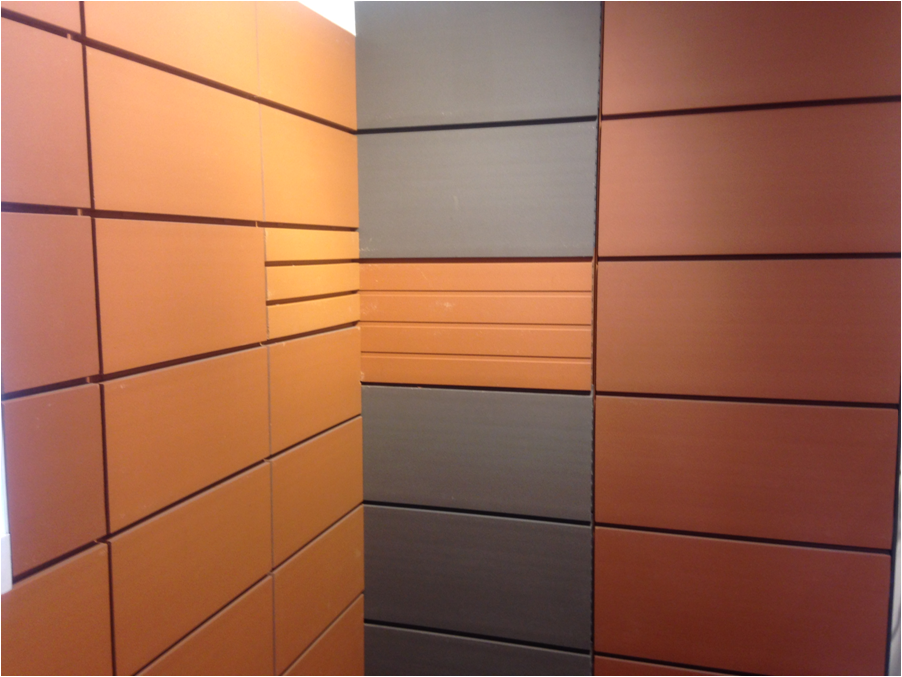 Image courtesy: www.wienerberger.in
How clay facades can bring timeless elegance with contemporary looks?
Clay facades eliminate the usage of grout or sealants, which means no uneven surfaces or cracks for years to come.
These terracotta panels have no calcium leakages or efflorescence effect which helps you to retain the beauty of your structure over a period of time with little or no maintenance.
Modern clay facade tiles are of international quality standards, which provide your architect the flexibility of choices with colours that can be matched with other facade components like steel, wood or glass.
With clay panels of superior finish made of naturally weather resistant material you can meet the demands of visualization in your office building bringing timeless elegance and lasting façade.
[huge_it_slider id="12″]
Your office building can be extraordinary and stand the richness of time sensitive architectural elegance with clay facades. With a vast range of colours and surface textures to choose from you can never limit your creativity. At the same time, you'll also be able to meet the challenging design aspects and provide natural guard to your building.
Authored by a Building Expert from Wienerberger India
For an expert advice , drop a word at our email id gosmartbricks@gmail.com