Recycling happens to be one of the most critical issues all over the country, especially when it comes to the construction industry. Complaints like not taking proper steps for recycling scraps and metals have plagued the industry time and again, and the issues are yet to be dealt with. The environment implications and even the economic loss, due to the untreated and unprocessed wastes are just too much to turn a blind eye to. On that note, here's taking a brief overview of the construction waste situation of the country and the wastes that can be easily recycled.
The State Of Construction Waste Generation In India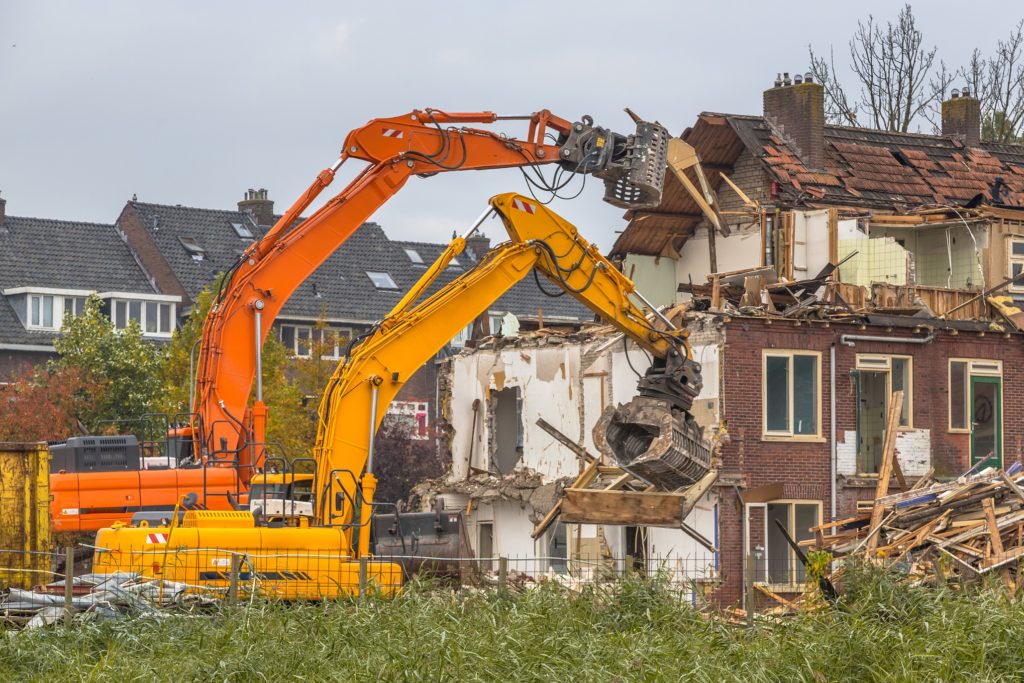 The Supreme Court created quite the stir last year by stating that the construction activities across the States do not come with a proper waste management policy. The court stated that the situation is particularly dismal in the western region of the country. The Maharashtra government argued that it has taken proper steps regarding waste management and the process will take until October 2019 to be completed.
However, the CPCB (Central Pollution Control Board) stated in 2017, on the document titled 'Guidelines on Environmental Management of C&D Wastes in India' that the construction industry accounts for more than sixty-five percent of the total infrastructural investment. The trend is on the rise, and thus, effective management of construction waste is even more important.
The poor performance of the construction industry and the pollution control boards regarding this is too evident. The Ministry of Urban Development had urged the States long back in June 2012 to set up waste management facilities for construction industries. In fact, the waste management guidelines of 2017 clearly mentioned timelines for the policies and identified sites for carrying out the rules. However, there have been no substantial changes noted on the ground.
Why Do We Need To Recycle Construction Waste?
The foremost reason for recycling of construction wastes is because of the positive impact it has on the environment. The construction industries can bring down the carbon footprints significantly by reducing the usage of virgin resources. Producing fresh material leaves a high toll on natural resources, besides wasting a lot of energy due to transportation, extraction, and processing. To add to that, producing new material also adds to the greenhouses in the environment, releasing pollutants into the groundwater system and the atmosphere.
On the other hand, recycling it all needs a small amount of energy and at the same time, keeps it away from filling the landfills. Besides, using recycled material also saves a lot of money for construction companies.
http://littlemagonline.com/tag/blog/ What Can Be Recycled? 7 Types Of Construction Waste
1. Concrete
Consists of a mixture of cement paste and aggregates. This paste is mainly composed of Portland cement and water, coats the surface of the fine and coarse aggregates which then forms the mixture into a rock-like mass. Portland cement concrete is often produced in large amounts. This can be used for other natural stone replacement. Crushed PCC is a common replacement for construction stones used in the road and building construction.
2. Wood
Construction products made using wood include dimensional lumber, engineered wood products, plywood, oriented strand board (OSB), fiberboard, posts, and poles. Most of the residential homes commonly utilize several wood products, hence it is one of the major construction materials. While most of the wood products end up recycled as fuel for power plants or as landscape mulch, there are few wood components which can be salvaged before demolition for reuse in construction projects. In a few cases, recovered wood is used by facilities which produce new wood products like particle boards.
3. Bricks
Bricks are one of the oldest and most traditional construction materials that are trusted by most of the people. Recycled bricks can be the perfect construction material for a lot of projects. The weathered look that old, reused bricks provide is almost impossible to get artificially. Thus, recycled bricks are in great demand in places where the antique and worn look is required. Apart from this, reclaimed bricks are also used in new construction projects, remodeling projects, small building projects, fireplaces, walls or boundaries. Reclaimed bricks can also be used while constructing walkways, landscaping projects, patios or creating artistic projects. Besides, if the bricks are in extremely poor shape but still have recycled life left in them, they can be broken down into aggregate, can be made into new bricks, or can be used as a base compound in ground surfaces such as tennis court.
Clomiphene tablets to buy Read: All You Need To Know About Brick Recycling
4. Gypsum Drywall
Drywall is a manufactured building product in the form of a panel that is used for interior wall and ceiling surfaces in buildings, primarily comprising of gypsum and paper surfacing and backing. Scrapped drywall can be used for the manufacturing of new drywall. Also, since gypsum is an ingredient to produce Portland cement, cement plants can use the recycled drywall. Lastly, gypsum is already being used for many crops as a sulfur and calcium source. Recyclers can use gypsum powder resulting from crushed drywall to produce specialty agricultural products.
5. Metals
Construction and demolition encounter numerous construction materials made of metal. Typically, such material includes steel in flashing, structural supports, sliding systems, and parts used in plumbing and electrical utilities. Steel and metal c&d materials are targeted by many contractors mainly because of their value. If metal is mixed with other debris, C&D recycling use magnets and similar equipment to extract this valuable resource.
6. Asphalt shingles
Sources of recycled asphalt shingles include both shingle manufacturer's scrap and material from roofing jobs. Asphalt shingles can be easily reused in the manufacturing of new asphalt pavement. It is becoming progressively common for shingles to be recycled against being sent to a landfill. Shingle recycling is the process of taking asphalt shingles from roof tear-offs and collecting them for reuse into other products, ensuring the material does not end up in a landfill.
7. And Many More
Here are a few other construction waste that are significant for recycling:
Cardboard and Paper
Plastic
Gravel, aggregate and fines
Window glass
Architectural salvage materials
Electrical wiring
Final Thoughts
With construction waste figures tipping high, "reduce, reuse and recycle" policies are requisite to control the amount of construction waste generated. We hope, with increased awareness of waste recycling and management, we can make efforts towards recycling waste responsibly. Most importantly follow the typical hierarchy:
AVOID – ELIMINATE – REDUCE – REUSE – RECYCLE – TREAT – and – DISPOSE.
Curated by editor at Wienerberger India
Like this story? Or have something to share? Write to us: gosmartbricks@gmail.com or connect with us on Facebook and Twitter.