Real Estate is, by and large, seen as a Man's Domain…in fact most industries are, but Real Estate, in particular, has a reputation for being very male dominated. From project or site engineers to Architects, to Chief engineers to Builders to Contractors…construction and real estate has been predominantly an arena which has accommodated the male of the species far more comfortably than the female.
But not for very long as there are women who have broken the glass ceiling with panache and talent and proved that when it comes to buildings, women can contribute equally. Here is a list of amazing Indian women who have created a name for themselves in this sector.
Let's start with the first woman civil engineer in India
Shakuntala Bhagat, the first woman civil engineer, with her husband Anirudha S. Bhagat, was engaged in research and development in bridge superstructures. They jointly evolved the first-ever total systems approach in this field, which involved using standardised, modular parts applicable across various types of bridges of different spans & traffic widths and loading, merely through permutations in assemblies.
Shakuntala, who co-founded the family-run bridge-construction company, Quadricon Pvt. Ltd, in Mumbai, was born in February 1933 to S.B. Joshi, Father of Bridge Engineering in India. She graduated in civil engineering from Victoria Jubilee Technical Institute, Bombay University, in 1953, as the first woman civil engineer in India. She did her Master's Degree in Civil Engineering from University of Pennsylvania, in 1964. She had two years of practical training in West Germany, and the UK from 1954 to 1956.
Shakuntala Bhagat worked as Assistant Professor in Civil Engineering in IIT-Bombay, from 1960 to 1970 . She designed over 200 Quadricon steel bridges, of spans ranging from 18m to 138m.
Ar. Sujatha Shankar is a Chennai-based architect and interior designer. According to her "The pursuit is to create humane places for people," With 25 years of experience, Sujatha's architectural repertoire is varied—industrial, commercial, healthcare, corporate, residential and restoration. Recipient of the Indian Institute of Interior Designers award Excellence in Commercial Interiors, Shankar is also a campaigner for green buildings. The ingenuity of her creations, she says, springs from things around her—art, music, theatre, fashion, gadgets, Sunday supplements of a newspaper, even hoardings. "The field of architecture is all encompassing, covering all facets of life—social, cultural and technological," she adds.
Architect Rajani Sashikanth
Rajani Sashikanth, a graduate of R.V. College of Architecture, Bangalore, Co-founded SpaceScape (Chennai) with her husband, Ar. Sashikanth. They won the Young Designer of the Year award in 2004, instituted by Indian Institute of Interior Designers for renovating the British Council building in Chennai. Some of their projects include designing homes, a factory for a German company, Borgwarner, and the British Council in Hyderabad to name a few. With a team of 20 architects and an array of projects, they remain rooted to the design philosophy—to create spaces that bask in the contemporary.
Architect Anupama Kundoo
Ar. Anupama is known for sustainable architecture…many of her projects built with low energy technologies such as water harvesting and renewable energy sources. But according to to Anupama "My designs are not driven by the worry that the world will end, but by finding ways to make the most with what one has," says the 40-year-old, who has been practising for 17 years.
A graduate of Sir J.J College of Architecture, Mumbai, some of her projects includes Creativity, an attempt at an urban eco-community in 2003 in Auroville and Keystone Foundation in the Nilgiris in 2005. She describes her work as natural, without any make-up. The other area of her expertise is housing, where she recently researched tropical high-rise housing for the urban area. After working in Berlin during the building boom she got a chance to teach at the Technical University, Berlin, and Darmstadt in Hesse, in 2005.
Architect Brinda Somaya
Ar. Brinda Somaya founded Somaya & Kalappa, when she was just 25 years. Since then it's been 30 years in the industry. Her expertise lies in a plethora of restoration work. Her community service is displayed in the restoration of Bhadli village in Gujarat in 2001 and the restoration of the St. Thomas Church in Mumbai, for which she won the UNESCO prize in 2004. Her style, as she puts it is the respect she tries to give all her buildings. For Somaya, it is sheer creativity that goes into a building. For her, architecture has always been about connecting and creating fluid spaces between the earth on which her structures rest, the structures that are man's concrete dreams and the sky that these often look up to.
Monika Bothra, Civil Engineer
Monika was inspired to take on the "male-dominated industry" from her brother, who is a civil engineer. According to her "It was very difficult to convince people in the beginning that even a girl can be a civil engineer and can do well in the field," says Monika. When Monika Bothra started her own civil engineering venture in 2012, she was told: "You won't be even respected in this field, forget about your growth here."
But the criticism failed to bog her down. And four years later, the 24-year-old has eight major projects in her hand.
She established her own venture in 2012 but she says it became fully functional only in 2015 after she started devoting her time to the company entirely. The beginning was challenging for her but now she has projects like seva kendras of Punjab government and other private projects in her kitty.
Monika is the recipient of the young entrepreneur award for her concept and was felicitated with the term loan of Rs 5 crore as an award under Yuva Udhyamita Protsahan Yojana, under the government scheme.
Anu Sridharan, Civil Engineer
Anu Sridharan was 23 years old when she became CEO of social startup NextDrop in Hubli. NextDrop is a company which allows Indian residents in the urban areas to track the availability of piped water through SMS. The company already serves around 18,000 people in Karnataka. Anu is determined to change the way in which technology allows us to interact with our urban systems.
NextDrop began by tackling the problem of erratic water supply – in most of the urban India, water is available only a few hours at a time or a few times a week, but residents have no way of knowing when. Working with operators in the field, NextDrop sends text messages 60 minutes before water arrives in your tap while also offering utility boards the tools to better manage and track leakages in the water supply.
Anu holds her Bachelor's and Master's degrees from the Civil and Environmental Engineering program at the University of California, Berkeley, where her Master's research focused on the optimization of piped networked systems in developing economies. Anu also served as the Education and Health director for a water/sanitation project in the slums of Mumbai, India called "Haath Mein Sehat", where she piloted a successful volunteer recruitment and community-training model.
Anu has also been selected to the Forbes "30 Social Entrepreneurs Under 30″ list.
Roma Agarwal, Structural Engineer
Roma Agrawal, 31, grew up in India, the US and the UK. She read physics at Oxford, took an MSc in Structural Engineering at Imperial College London, and in 2005 she joined design and engineering consultancy WSP, where she is now an associate structural engineer.
From 2006 to 2012 she worked mostly on the Shard in central London, the tallest building in Western Europe at 1,014ft and one of the capital's most striking new structures of the last 100 years.  According to Roma, "Engineering meant using my maths and physics creatively, solving problems, designing things."
Designing a skyscraper is a great cure for vertigo. Once you've climbed the ladder from level 67 to 72 during construction, you soon learn not to look down! The best thing about being a female engineer is being different. If I'm the only woman in a meeting people remember me, so I'm the person they contact afterwards. It's a great way of building professional relationships. The one thing I hate is being patronized. Someone once said, "You're too pretty to be an engineer." I didn't take it as a compliment!
According to Roma, "ignore the stereotypes and just go for it is my advice to anyone considering a science or engineering career. I guarantee that if you become an engineer you'll have a really rewarding career. "
Gagan Singh, CEO, Project Management, JLL India
A chartered accountant and Cost Accountant by qualification, Gagan chose Real Estate as a career because the sector is ever evolving & growing. She joined JLL about 8 years ago and is at the helm pf Project Management Services. According to her, "It is a fallacy to think of real estate as Male –dominated" as she faced no problems at all. If one works hard and adds value, any industry would be an opportunity for women. (Excerpts from 99Acres.com)
Gagan has over 30 years of experience in the corporate world and now is a real estate professional with a multinational firm. In an interview with Naree.com, Gagan commented "There has never been a time when residences were not envisaged and created from the viewpoint of women. Nor will such a time ever come. Women are the home-makers, and it is they who decide what works and what doesn't in a home. Both rental and purchase decisions are made accordingly." There is definitely an upsurge of opportunities for women in real estate, especially in the organized part of the real estate business. International property consultants, architects and designers and leading developers now have ladies as part of their leadership teams.
Here, we've compiled a list of inspirational quotes of many great women from the industry:
#1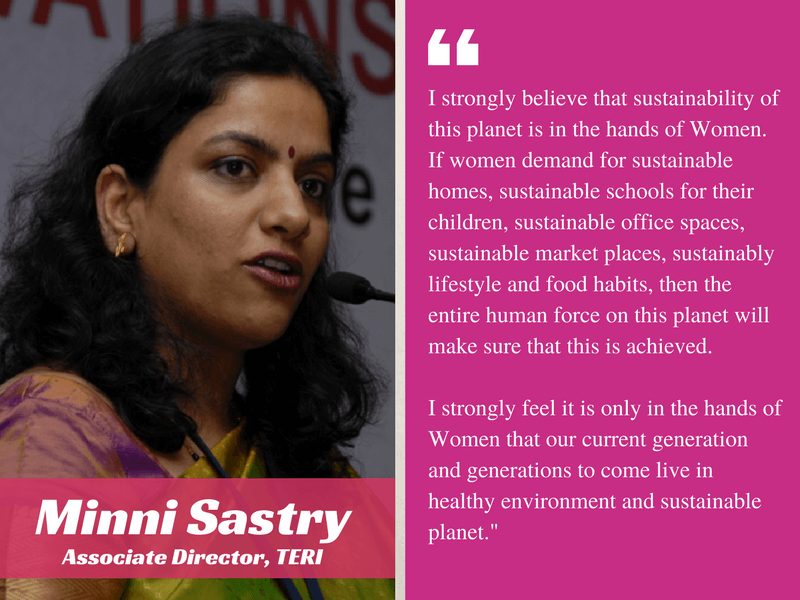 #2
#3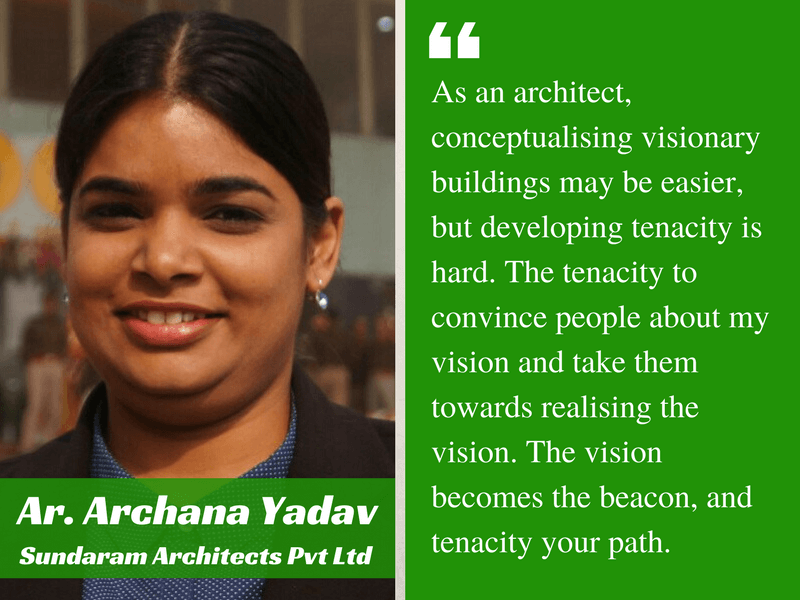 #4
#5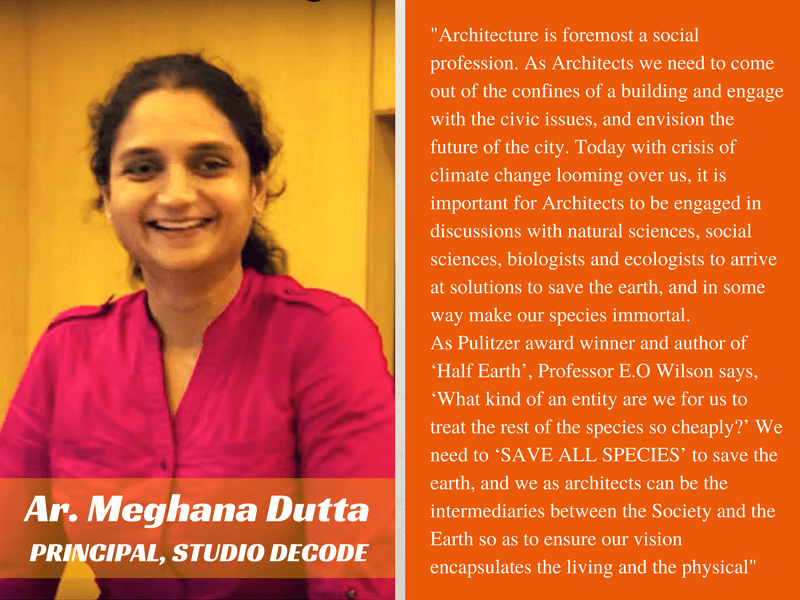 #6
#7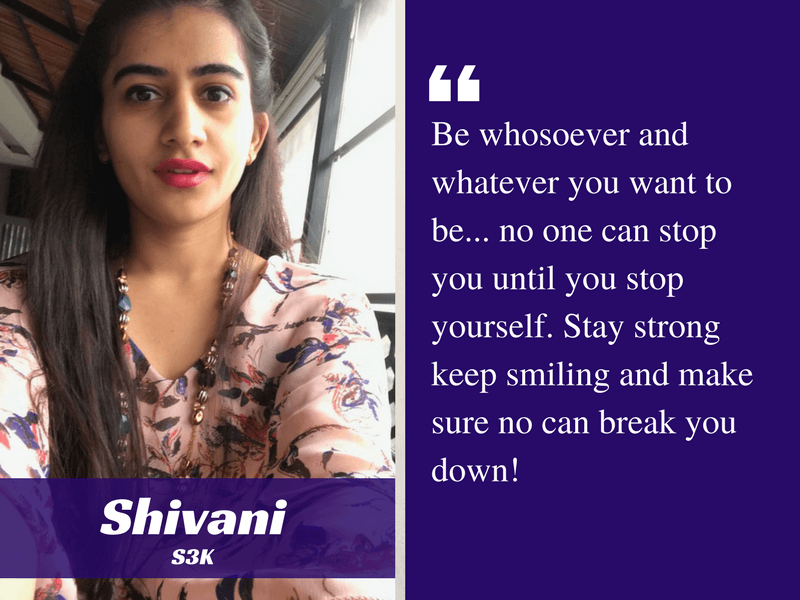 #8
#9
#10
#11
#12
Authored by a Building Expert from Wienerberger India