The construction industry uses a momentous amount of non-renewable energy. The operation of buildings itself accounts for nearly 25 to 40 percent of the total energy used in the OECD (Organisation for Economic Co-operation and Development) countries. But, energy consumption is not limited to operation, a considerable amount also goes into construction activities, which includes, manufacturing of construction materials, transportation, and destruction of buildings. Hence, it is imperious for the industry to adopt a sustainable energy system, but how to achieve this? – By jumping into the Renewable Energy Bandwagon.
What Are Renewable Energy Sources?

According to Wikipedia, "Renewable energy is energy that is collected from renewable resources, which are naturally replenished on a human timescale, such as sunlight, wind, rain, tides, waves, and geothermal heat. Renewable energy often provides energy in four important areas: electricity generation, air and water heating/cooling, transportation, and rural (off-grid) energy services."
With the growing need and awareness, many construction entities are looking for clean, renewable energy sources to meet their sustainable energy solution needs. The inspiration can be financial, a wish to be more socially responsible, driven by regulatory mandates, or all the above.
Different Types Of Renewable Energy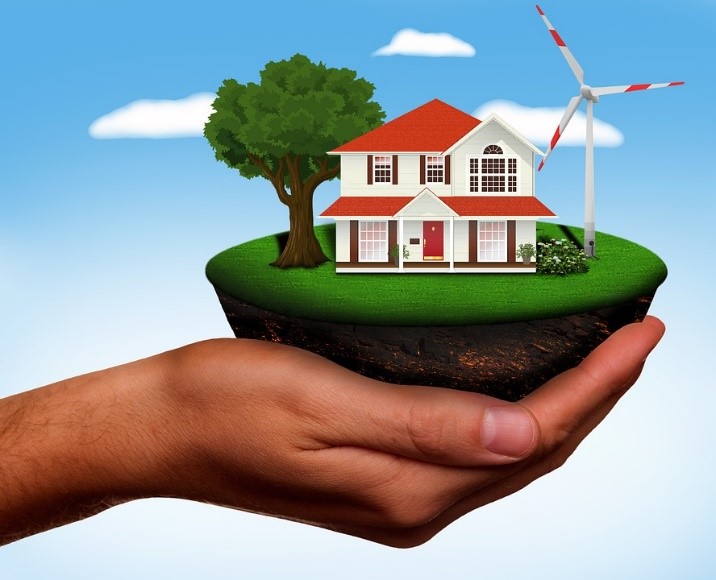 Here are few energy resources that are considered truly "RENEWABLE".
1. Bioenergy – Derived from biomass, this form of renewable energy can create heat and electricity or produce liquid fuels for transportation (like biodiesel and ethanol).
2. Geothermal – It is basically the heat that is found right in the earth, it can be sourced close to the surface or from heated reservoirs/rocks which lie miles beneath our feet's. This form of energy can be used for commercial purpose for electricity and heating.
3. Hydroelectric – A form of energy generated by the alteration of free-falling water to electricity. The overall cost of hydroelectricity is moderately low, making it a competitive source of renewable electricity.
4. Ocean – the ocean can produce two forms of energy, i.e. thermal energy (from sun's heat) and mechanical energy (from the motion of tides and waves).
5. Solar – The most well-known that converts sunlight to energy. This is one of the most replenishable and inexhaustible resources that can be converted into energy, hence truly renewable.
6. Wind – with the help of turbines, winds can be converted into energy. But, since wind turbines can generate energy 70-85 percent of the time, as a result, its usefulness is often disputed.
7. Waste – Waste can be destroyed with very little or no oxygen and turned into heat or electricity.
How Does Renewable Energy Influence The Construction Industry?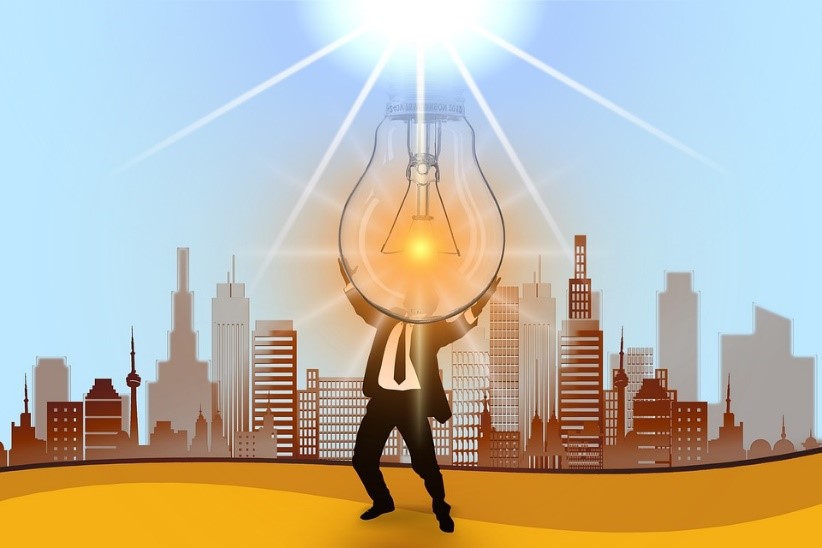 The environmental performance of the construction sector has been an issue of concern in many countries. From the production of raw materials to the completing the building process, the construction industry is accountable for a large part of energy consumption. According to a recent study by the U.S. Department of Energy, the country's building sector is accountable for 40% of primary energy consumption. Additionally, in terms of commercial construction, crudely 90% of all energy used during the lifecycle of a building goes to its utilities and operation.
To counterpoise these increasing numbers and form more environmentally-friendly building practices, construction industry across the globe need to turn to renewable energy sources. To implement such systems, the potential for renewable energy needs to be well understood and tapped and also environmentally preferable procurement practices need to be established.
Incorporating Energy-Efficient Designs
Renewable energy in the ecosphere of construction begins with the design process. Architects/Builders need to design energy efficient building structures (homes and commercial) that rank #1 in the sustainability meter. From structures which take advantage of natural light to renewable energy features like solar panels, smart windows, and ultra-energy-efficient HVAC systems and water heaters, builders and architects are going an extra mile when it comes to renewable energy building designs.
Low-Impact Building Materials
As already mentioned, the manufacturing of construction materials contributes largely to the energy consumption equation. Hence the construction sector is looking to reduce the amount of energy which goes in each building project by consuming low-impact building materials.
Clay bricks have emerged as a very useful and beneficial green building construction material and are growing in terms of usage at an increasing rate. With the need for such kind of bricks, Wienerberger, an Austrian company, leading producer of clay building materials for wall systems, facades, roofs and pavers for landscaping has introduced Porotherm clay bricks, these brick rank #1 in the Green and Sustainable Meter.
Also, recycled and repurposed building materials like locally sourced composite lumber and blown paper insulation are awesome examples of low-impact building materials.
What Keeping You Away From Using Them?
One of the major limitation and drawback of completely switching to renewable energy is that is very hard to source and produce. Also, producing renewable energy is an expensive process and relies on unpredictable variables, like weather conditions.
Conclusion
The changeover to fully renewable energy sources depends on the collective commitment of the industry. Embracing renewable energy could bring in lots of benefits as it would only add value towards enhancing the environmental performance of the construction sector and make projects Greener.
Curated by editor at  Wienerberger India
Like this story? Or have something to share? Write to us: gosmartbricks@gmail.com or connect with us on Facebook and Twitter.