The drift for "green" and eco-friendly building structures is sweeping over. Now builders, planners, and designers are making all efforts to integrate gardens, terraces and all genera of vertical planting in their design concepts for apartment buildings, office blocks and even skyscrapers. As environmental concerns are growing, architects are pushing planted buildings as a way to tackle air pollution and improve the quality of urban life.  Yes, planted buildings are popping up as the right solution to a greener and sustainable lifestyle. Let's know how:
Plant Or Paint?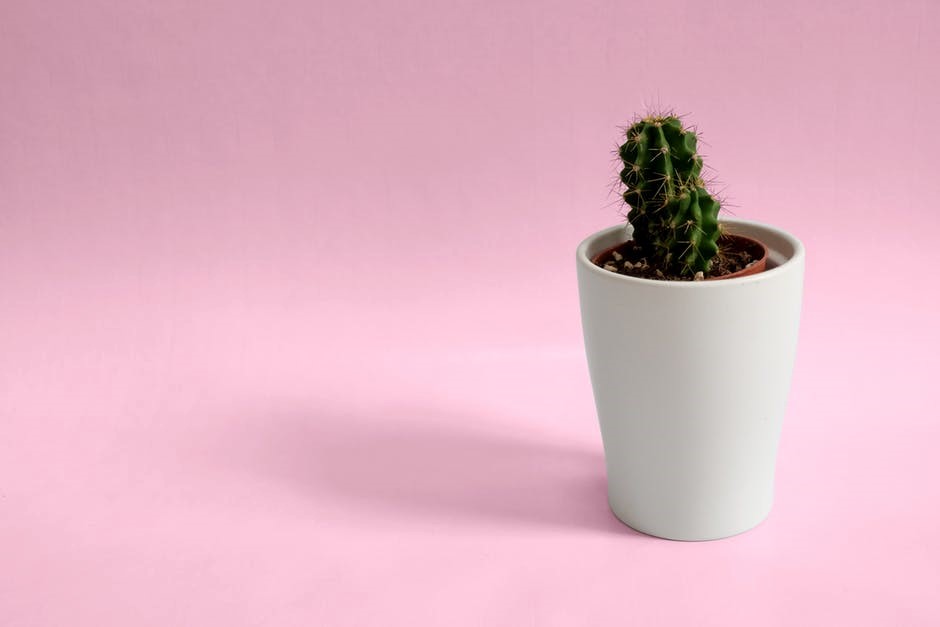 Buildings covered in a carpet of greenery are sprouting up almost everywhere today, why do you think more and more architects and planners are going green? Well, green architecture is now widely accepted in the mainstream design world and it wouldn't be wrong to say that eco-fantasy architecture is the new epoch of the architectural world.
Environmental elements positively affect the building's performance and the environment as a whole. Green cladding, vertical gardens, and roof gardens are now being used intensely and expressively to improve the appearance of building structures. Unlike paints, these add colour and life to the building areas.
Planted Buildings = Sustainable Lifestyle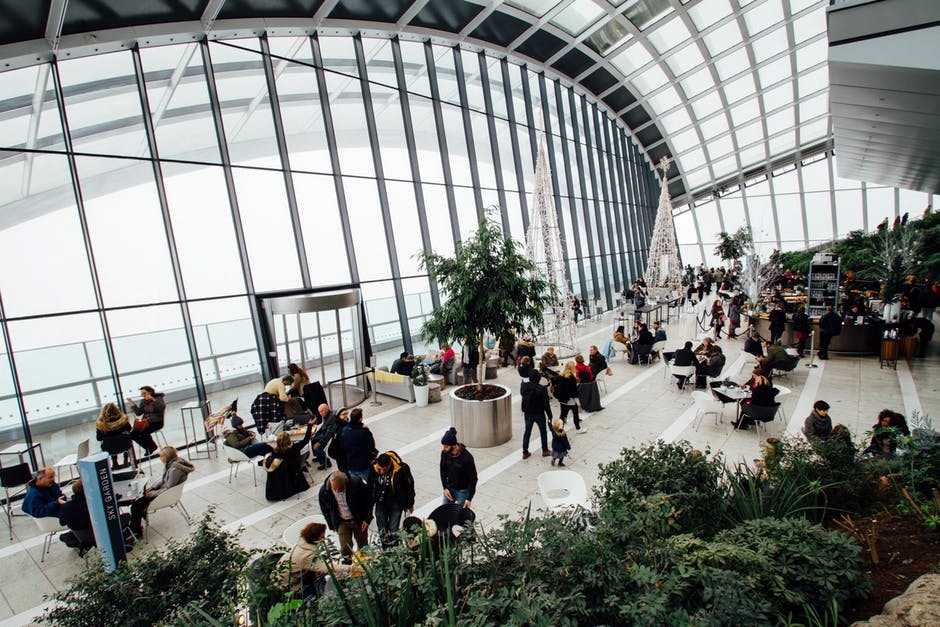 Well, the benefits of plant-covered buildings are way beyond just sucking up CO2 and looking pretty. Let's look some of the benefits of having planted buildings.
1. Plants Pull Carbon Dioxide Out Of The Air
Starting with the most obvious and important benefits of having plants, well they pull all the carbon dioxide from the air and convert it to oxygen. The cramming up numbers of green spaces in our urban areas, indicate a clear need to integrate more shrubs and trees into our building living areas. This will ensure the essential process of converting carbon dioxide (CO2) into oxygen (O2) continues.
2. Reduce Pollutants
Green coverings help in reducing harmful pollutants in the air, it includes soot and dust. Research suggest, a single plant on a desk can improve the quality of the air circulating inside a home.
3. Regulate Temperatures
Buildings and roads radiate heat on hot days and Green plantings on buildings structures regulate the temperatures. This helps in cutting the cost of heating and cooling significantly.
4. Makes Surroundings Quieter
Living materials are known to be more sound-absorptive than other materials like hard stone, glass, and metal. Plant-covered buildings also makes building surroundings noticeably quieter. Builders are significantly increasing the numbers of green roofs and living walls as these have the potential to cut acoustic noise by 10 decibels, this makes the surrounding sounds roughly half as noisy.
5. Better Drainage
Another positive impact which might not seem immediately obvious is better drainage. Plants and shrubs soak up water, so when it rains roof gardens immediately soak up a lot of rainwater, this delays the time and reduces the quantity of the water to get from sky to ground.
Other benefits which might look difficult to measure are better well-being for the residents or workers who can enjoy more nature and of course cleaner air and a more diverse urban ecology, empowering plant and insects to flourish.
5 Plant-Covered Buildings That Indicate A Greener Tomorrow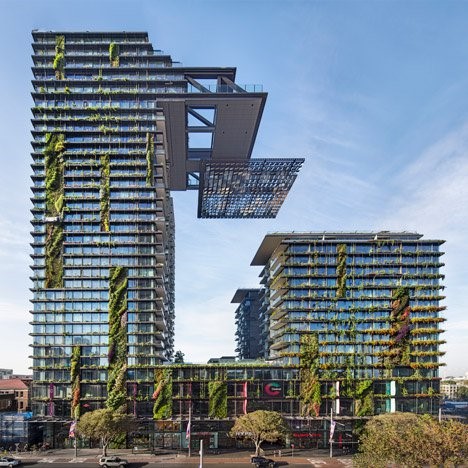 1. M6B2 Tower of Biodiversity – France
Designed by Maison Edouard François this Tower of Biodiversity is designed to spread its seeds across the beautiful city of Paris. The tower is surrounded in stainless-steel netting which aids the plants to climb up.
2. Ravel Plaza – Amsterdam
Designed by MVRDV, this sprawling complex incorporates plants and trees in its design in the most beautiful manner.
3. East Village – Lebanon
The concept behind Jean Marc Bonfils design was to lift key contextual elements like traditional construction material and Lebanese gardens and revive them with modern interpretations.
4. 50 Moganshan Road – China
Design conceptualized by Heatherwick Studio, this design is going to be a vast tree-covered development for Shanghai comprising 400 terraces and 1,000 plant-topped columns.
5. Central Park – Australia
This pair of apartment towers are located in Sydney. It beautifully boasts balconies trickling with plants, along with a huge vertical garden and a cantilevering structure which reflects light down to lower levels.
Why Indian Cities Need To Cover All Of Their Buildings In Plants?
You might be quick to ask, "will greenwashing really help in achieving a green and sustainable lifestyle?", well the answer is "YES". Our Indian cities are already quite dense and getting even more denser. With all the squeezing of green space happening at street level, it becomes immensely crucial that buildings have built-in greenery. This would combat air quality issues, dampen noise, and keep our metropolises cooler. Our cities are turning into typical urban street canyon, to fight these Planted buildings serve as one and only solution.
One Noteworthy Tip – Go Green With Facades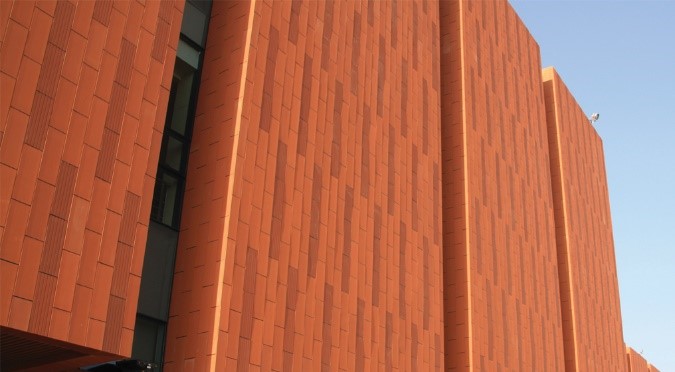 Clay façades are environmentally friendly and tough modern facade that enhances the value and the design aspect of the building structure. Clay façades are not only beautiful to look at but also have many advantages over the other facade materials, like durability, minimal maintenance, thermal insulation, long lasting and resistant to the weather, they also offer an everlasting appeal. Clay façade are becoming the first choice of the modern architects who want to leave their environment-friendly thumbprint in the world.
Wrapping Up
"Sustainability" is one prominent issue, and promising sustainable structures are only through making the right decision. The idea here should be to change our minds – There might be little room for a park, but acres of space as we high-rise – Start Planting Up.
Curated by editor at  Wienerberger India
Like this story? Or have something to share? Write to us: gosmartbricks@gmail.com or connect with us on Facebook and Twitter.