British Eco-architect Richart "Reishee" Sowa started building his ambitious plastic bottle Island in 1998 which was located in a lagoon near Puerto Aventuras, on the Caribbean coast of Mexico, south of Cancún. He used waste plastic bottles along with plywood and bamboo for support. He poured sand on the plastic bottles and started growing plants and mangroves.
The island sported a two-story house, which had a solar oven and self-composting toilet. Sadly the island was destroyed by Hurricane Emily in 2005.
Sowa didn't give up. In the waters of Isla Mujeres near Cancun, he built another island in late 2007 and 2008. The island was opened to the public in August, 2008.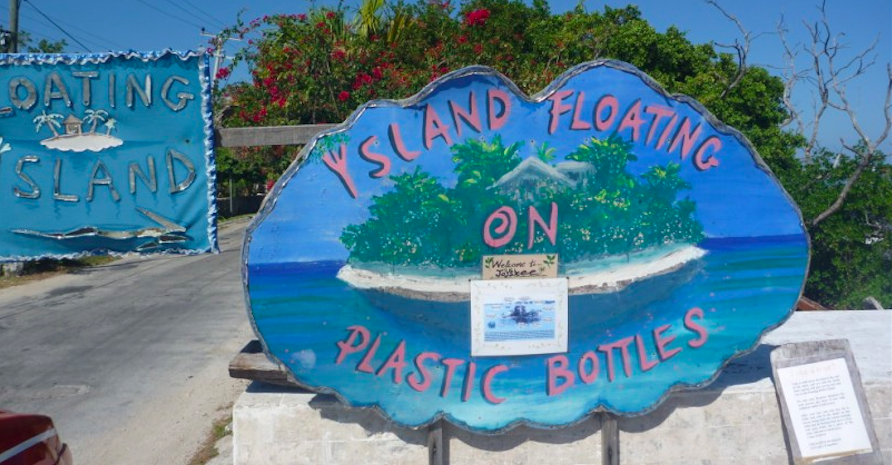 The new island has three beaches, a house, two ponds, a solar-powered waterfall and river, a wave-powered washing machine and solar panels etc. Volunteers helped with the project. Sowa will continue to make improvements to the Island, so it will always be a work of art in progress.
1. The Island has an air-conditioner, cooker & lighting that runs on solar power.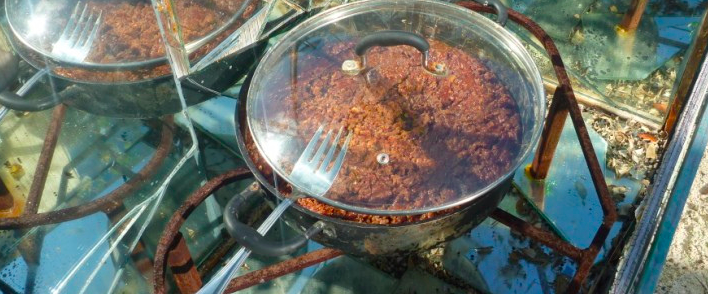 2. Sowa has made weight lifts out of water bottles & sources reveal that he likes to work out every day.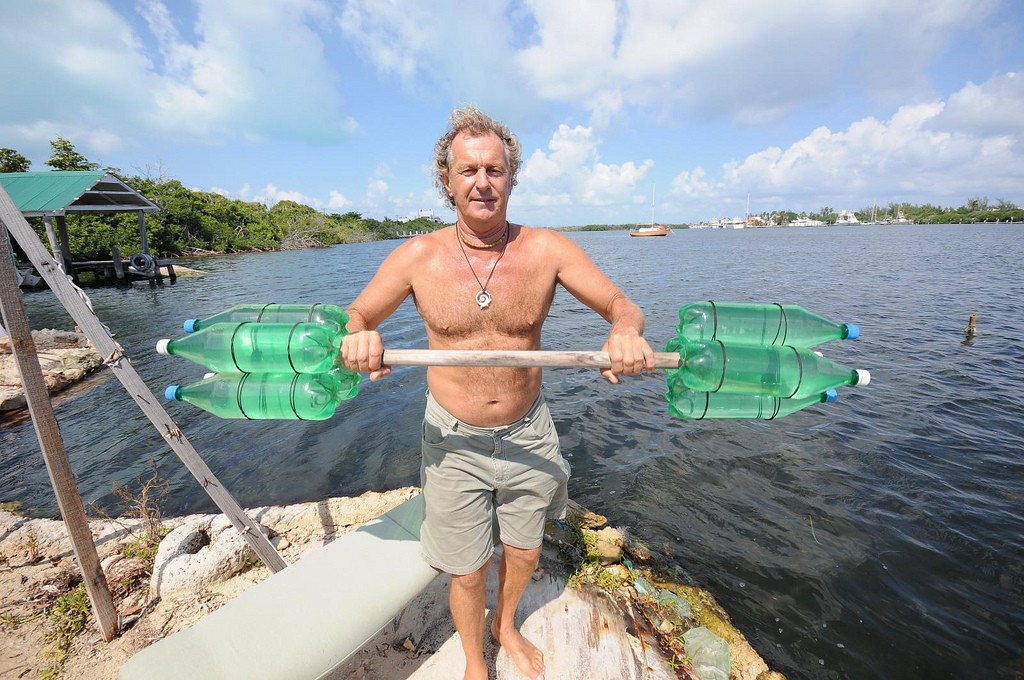 3. Sowa explaining the functioning of 'self-composting' toilet.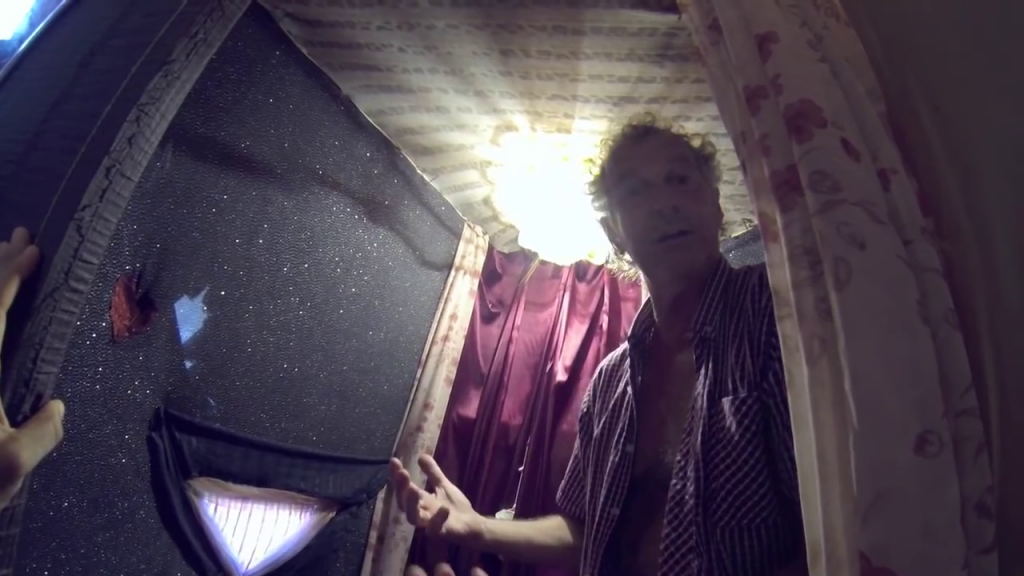 4. Rooms on the artificial island has a fully functional faucet, and guess what?

5. Yeah! A shower too. Though Sowa is conscious of being eco-friendly he has shown that you can be aesthetically pleasing as well.

6. A ride for visitors in his eco-friendly boat.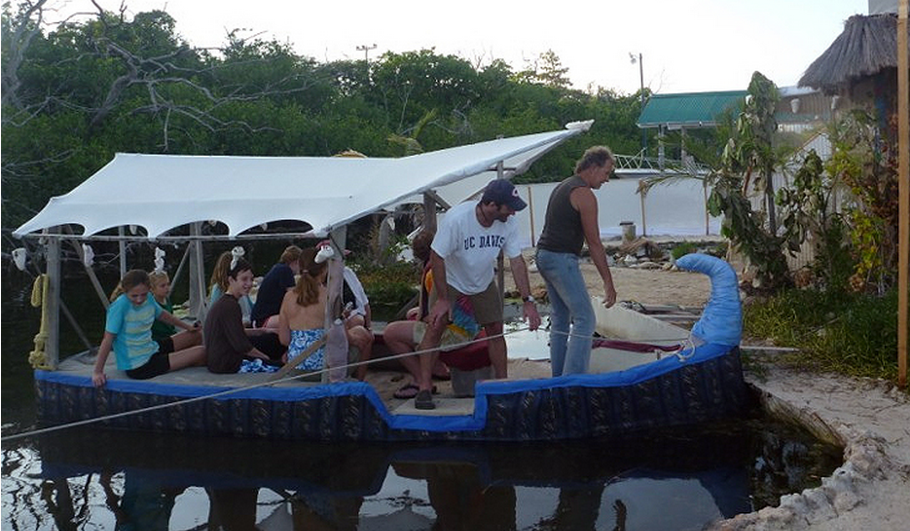 7. Some music too!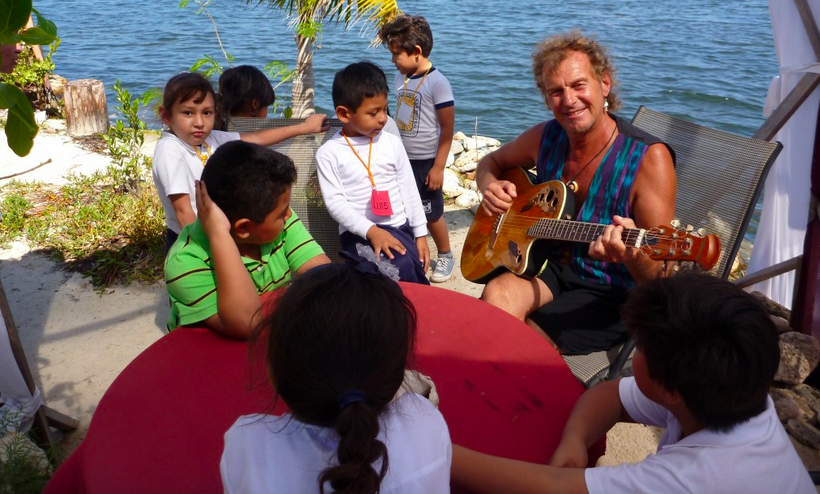 8. Framework explained- floating bottles secured together with mangroves roots.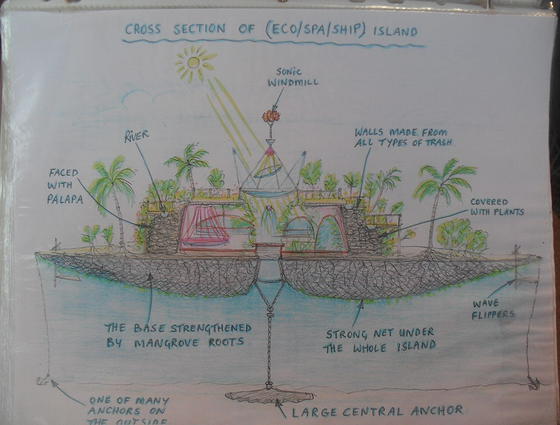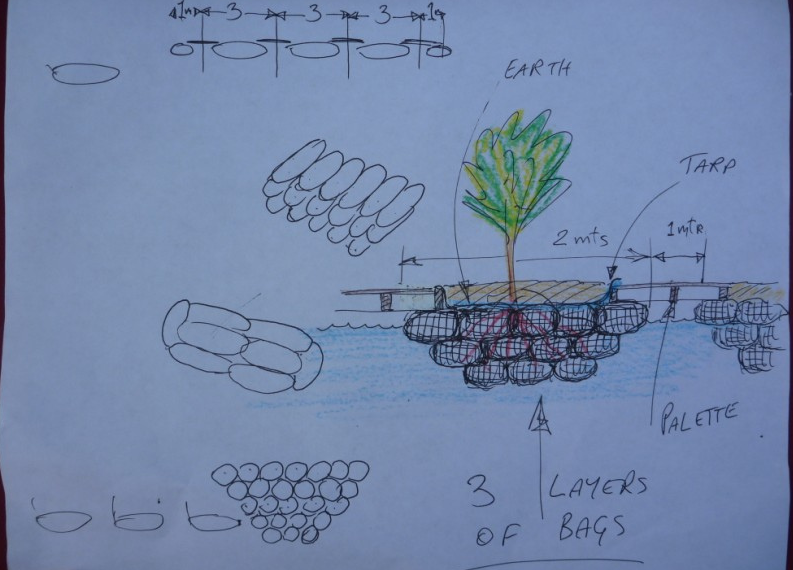 9. For
others, these

are

a waste

, but Sowa built an eco-paradise out of 150,000 bottles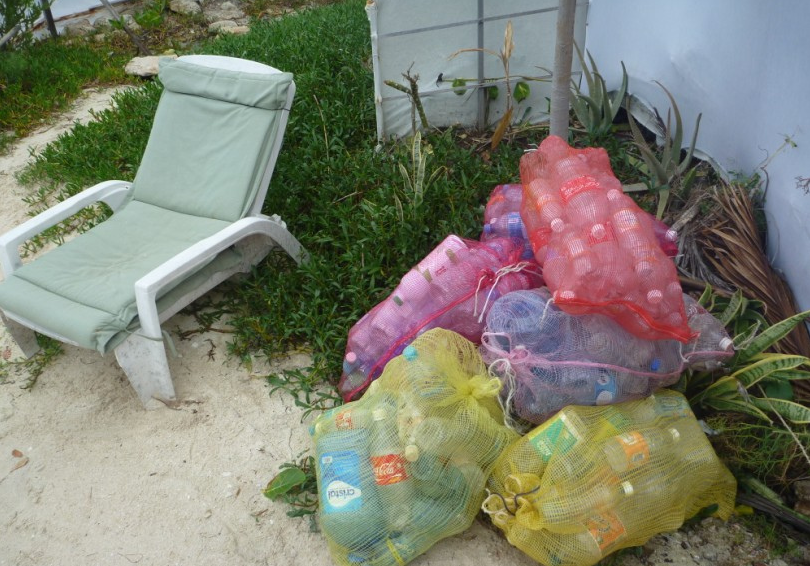 Rating & Reviews on TripAdvisor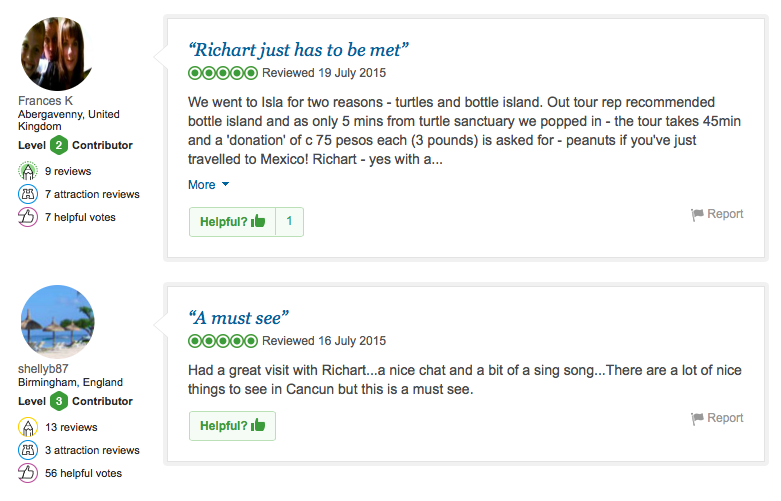 Let's take a visual tour of the island
If you had a close encounter with this guy or take a look at the multiple videos of him on YouTube, you'd think him to be cuckoo. Which reminds us, "… the people who are crazy enough to think they can change the world, are the ones who do."
Sources & Image credits: Wikipedia, TripAdvisor, Joysxee, Flickr, YouTube, Inhabitat
Curated by a green building expert from Wienerberger India