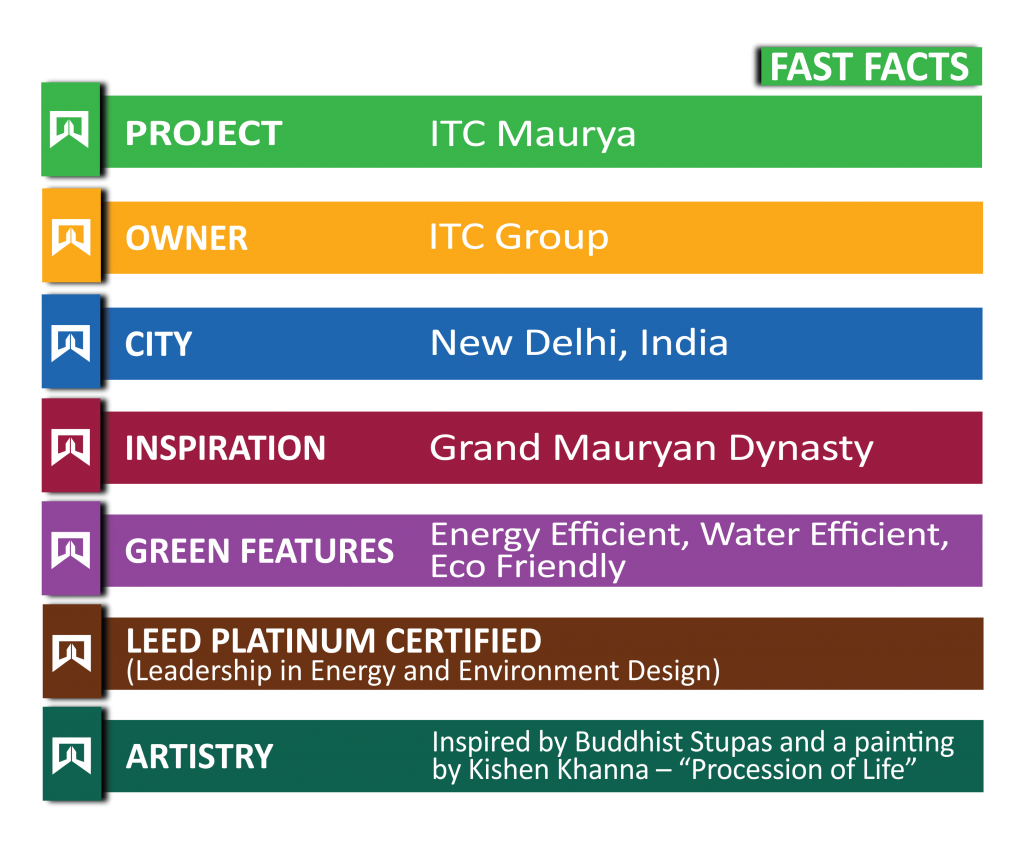 Ecotourism, by definition, places emphasis on energy, conservation, ecology, and community. Traditionally, eco lodges were located in jungles. Their design was inspired by the use of traditional building methods applied by skilled local craftsmen, chiefly in Costa Rica and Indonesia. ITC Maurya has come to be known as the "greenest luxury hotel chain in the world," with all its ten premium luxury hotels LEED (Leadership in Energy and Environmental Design) Platinum certified.

Today, eco hotels across the world include properties in less "natural" locations that have invested in improving their "green" credentials. ITC Maurya Hotels, India's premium hospitality chain has successfully incorporated its philosophy of "Responsible Luxury" – combining elements of luxury and environment-friendly operations.

The LEED Platinum rating has been awarded on account of the hotel's environment best practices such as energy efficiency, water efficiency, sustainable site development, indoor environment quality, sustainable materials and purchasing.
Energy efficiency
ITC Maurya uses 23% less energy than USGBC's national average for large size Luxury Hotels.
Usage of solar thermal system, non-ozone depleting gases for refrigeration and treated recycled water for landscaping are some of its green initiatives.
Sustainable site development
Interestingly, more than75% of roof area is covered with a special paint that has a high Solar Reflective Index, thereby reducing the cooling demand. The exterior hardscape is maintained without use of chemicals, and cultivation of native plants covers more than 25% of building area.
Indoor environment
Use of Green Seal certified Housekeeping chemicals and equipment, and eco-responsible pesticides add to the hotel's green initiative.
Sustainable materials
More than 30% of the food and beverage used in ITC Maurya is harvested and processed locally within 160 kilometers of the hotel.
About 50% of consumables at the hotel are said to be either locally sourced or recycled, and 99% of the total solid waste is either reused or recycled.
LEED Certification for ITC Maurya

Image Source: usgbc.org/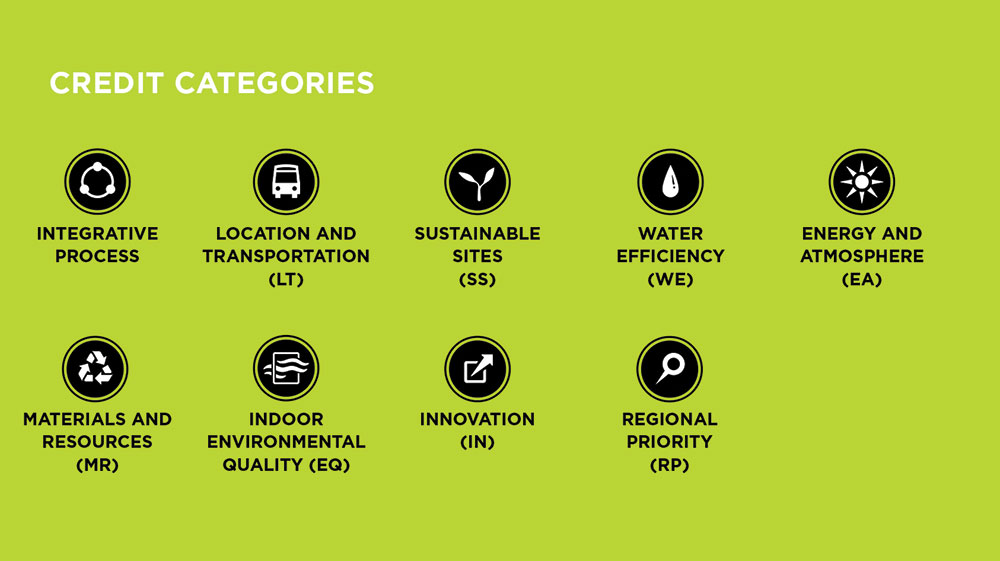 Image Source: HealthyBuildingScience
ITC Maurya has been widely recognized for 'responsible environment' initiatives: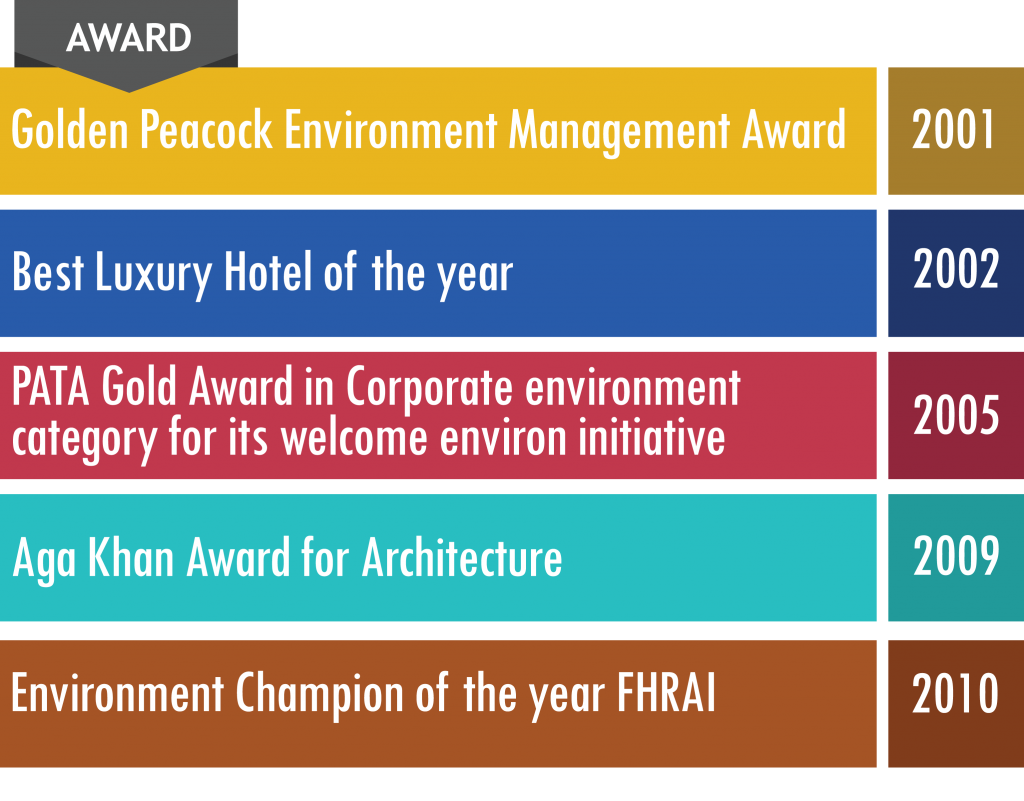 ITC, declared as a 'Superbrand' (awarded by Superbrand Council, which has eminent personalities from the branding world), is considered as being one of the strongest brands within the hotel industry.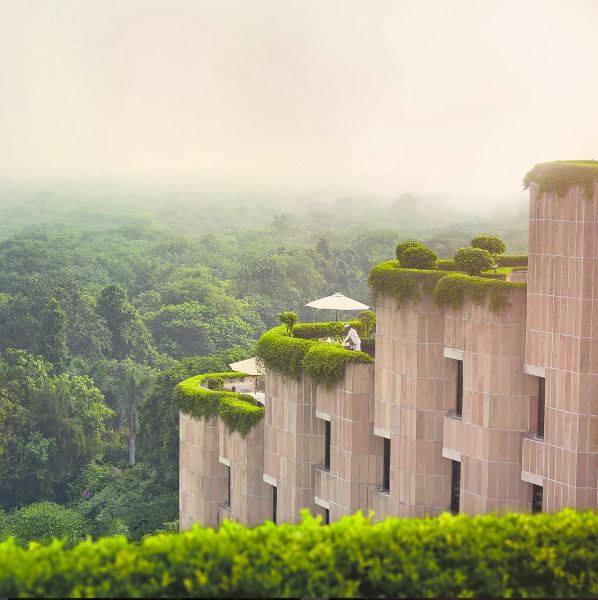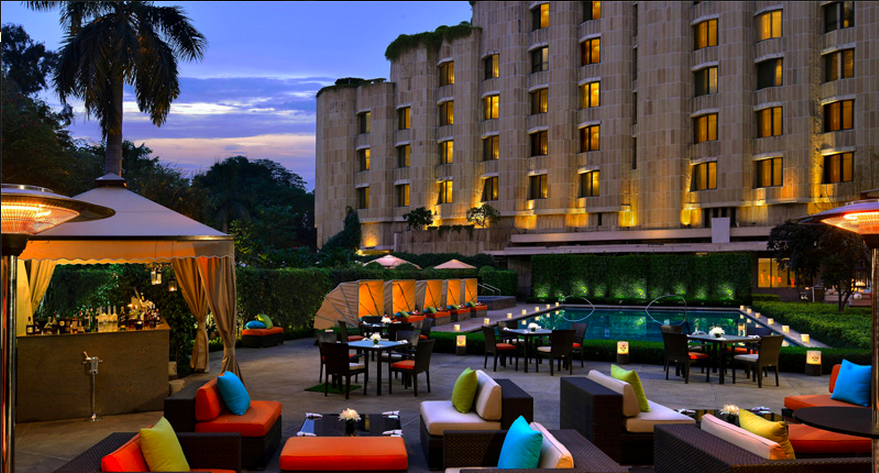 Image Source: www.itchotels.in