The construction industry faced two major events last year, Real Estate Regulation & Development Act (RERA) and Goods and Services Tax (GST), both these events have forced the industry to become more transparent and process driven. RERA's main objective is to regulate the unregulated sector and bring in more discipline to check the project delays and unfulfilled promises from developers. And, GST aims to rationalize the tax structure and bring in uniformity in prices, which is expected to profit both the developers and the home buyers.
Apart from the effects of this series of policy changes, the industry has always faced serious and chronic problems. Together, these policy changes and challenges have been limiting the growth prospects of the construction industry in India.
5 Major Issues Plaguing The Construction Industry In India
1. Time Overrun
In India, on-time completion of construction projects happens rarely, in fact, time overrun in this industry is a universal problem. Time delays can occur due to many reasons:
Problems Of Financing
Payment For Completed Works
Poor Contract Management
Changes In Site Conditions
Shortage Of Materials
Design Changes
Weather Condition
And Many More
With the implementation of RERA, on-time completion of the project is a basic requirement, failing which builders will have to bear the penalties.
2. Cost Overrun
One of the major considerations throughout the lifecycle of a building project is – COST. But, unfortunately, almost all the projects fail to achieve project completion with the projected cost. The various factors that contribute to cost overrun are:
Lack Of Contractor's Experience
Poor Site Management And Supervision
Inaccurate Time And Cost Estimates
Schedule Delay
Frequent Design Changes
Fluctuation In The Prices Of Materials
Financial Difficulties Faced By Contractors
In addition to time overrun, cost overrun is another really serious problem in the construction industry in India and even worldwide.
3. Construction Waste
Waste has a direct effect on the productivity, material loss and overall completion time of a project. It can also result in the loss of a significant amount of revenues. Construction wastes are generated due to one or more of the below reasons:
Frequent Design Changes
Poor Quality Of Materials
Workers' Blunders During Construction
Poor Planning
Poor Site Management
Illegal dumping is another issue which has resulted out of increased construction waste generation and it has been causing risk to human health and the environment.
4. Negative Impacts To The Environment
Construction's built environment is believed to be the most environmentally unfriendly human activity. This is because it consumes huge amounts of natural resources and is a major source of urban air pollutants. Also, the emission of CO2 by buildings backs global warming and extreme weather change across the globe. In addition to these, ongoing harvesting of timber leads to the loss of natural forests.
Apart from these significant impacts, few other impacts of constructing a new building include excavating to provide aggregates, manufacture of cement, the inefficient use of water and the extensive use of toxic chemicals in construction materials.
The impact of the construction industry is extensive and is readily identifiable, but even then, most people aren't stern on environmental protection in construction sites.
5. Excessive Resource Consumption
Construction also has a weighty impact on natural resources, it accounts for one-quarter of its wood harvest, two-fifths of its energy and material flows, and one-sixth of the world's freshwater extractions. The building structures alone also impact the areas beyond their direct location, disturbing watersheds, transportation patterns, and air quality.
Excessive resource and energy use and a growing demand for raw materials and water are mostly responsible for the depletion of natural resources worldwide and the hastening of global warming.
Shortage Of Sand & Water – The Most Alarming Challenge
Now that we know how the construction industry is plagued with challenges; considering that pool, the most alarming one is the shortage of natural resources like water and sand which further contributes to issues like, time overrun and cost overrun.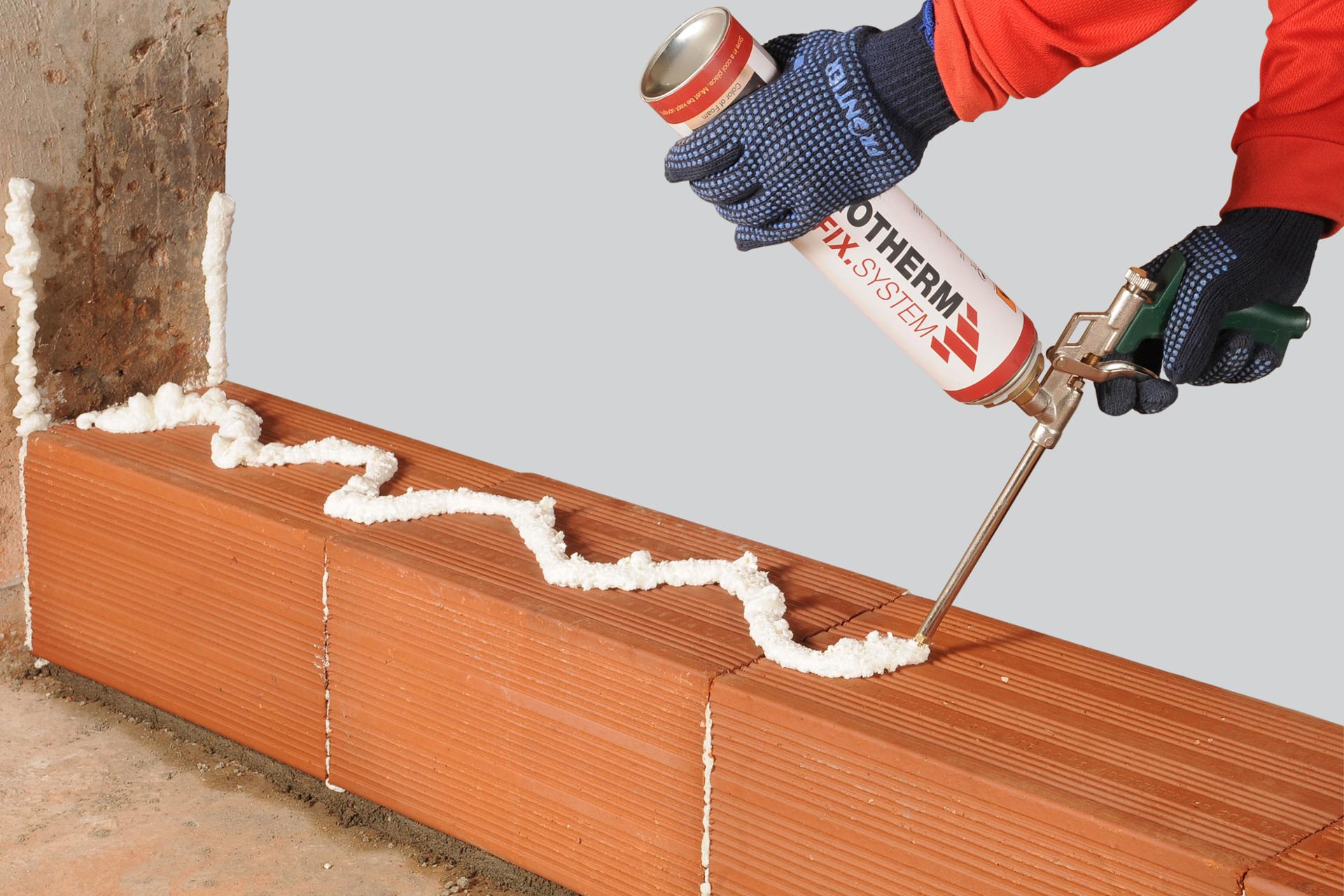 Wienerberger introduces Porotherm DryFix.System, a revolutionary system which can significantly reduce the consumption of water and sand during masonry construction. This innovative system improves productivity, saves costs and paves the way for the faster building of walls. Bearing in mind the rapidly increasing volume of construction in the urban areas, saving water in the pre-construction stages can provide huge relief to the city's water crisis. Porotherm DryFix.System is a quick fix system which totally replaces the conventional masonry practices, resulting in dramatic water savings for any type of wall construction, i.e. infill masonry, partition walls or external walls. The system also totally eliminates the requirement for curing, consequently leading to water savings.
Benefits of Porotherm Dryfix.System
Ready to use, mason friendly and easy to transport
Fastest available masonry system
Clean & dry construction – No Debris
No need for chasing or curing
Strong & reliable adhesive bond
Zero site wastage
Next construction activity can begin within 24 hours
Enhances thermal protection
Minimal water usage
Improved quality construction
Read More About Porotherm Dryfix.System
The bottom line, Dryfix addresses all the issues of policy changes, time overrun, cost overrun, waste generation, negative impacts to the environment and excessive resource consumption quite well.
Towards Sustainable Construction
Creating a healthy built environment by using resource-efficient and ecologically-based principles is the need of the hour.  Sustainable construction involves a commitment to:
Economic Sustainability – Growing profitability by making more efficient use of resources, i.e. Water, Energy, Materials, and Labour.
Environmental Sustainability – Careful use of natural resources and minimizing waste to prevent harmful and potentially irreversible effects on the environment wherever possible.
Social Sustainability – Actively responding to the needs of people during any phase of the construction process (from commissioning to demolition). Aiming to provide high customer satisfaction, and working closely with local communities, clients, suppliers, and employees.
Again, sustainability is one dynamic concept and to achieve it the decision makers need to balance well all these three principles together.