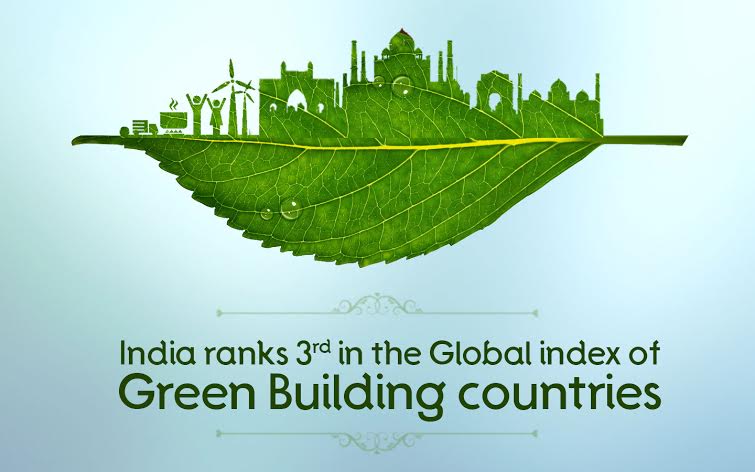 India ranks third on the US Green Building Council's annual ranking of the top 10 countries for Leadership in Energy & Environmental Design (LEED) certified buildings with 1,883 certified projects. The analysis used to develop the list ranks countries in terms of gross square metres and numbers of LEED projects to date. The LEED certification is a globally acknowledged program for design, construction, maintenance and operations of green buildings.
The top 10 list is led by Canada with a total of 4,814 LEED certified and registered projects followed by China with 2,022 projects. India stands third with 1,883 LEED certified projects. South Korea, Singapore and Taiwan are among the Asian countries featuring on the top 10 list. The USA, which is not included in the list, has 53,908 LEED certified projects.
The projects that obtained LEED certification in 2014 included Ascendas IT Park in Chennai, the Thomson Reuters Bangalore Campus, the Ericsson Tower in Gurgaon, the Nirlon Knowledge Park, Building 6 in Mumbai and the DLF IT Park in Chandigarh.
What is LEED?
LEED stands for Leadership in Energy & Environmental Design. It is a green building certification program that recognises best in class building strategies and practices. LEED is an international level of excellence assigned to green buildings. To receive LEED certification one has to build projects which qualify the set standards and fundamentals so that he can earn points and achieve different levels of certifications.