Home lighting plays a major role in creating the atmosphere of the home. Proper lighting scheme can fetch a great difference to the interior. Just like colours, lighting also reflects your personality. While the presence of proper home lighting helps you to shine and stay active throughout your stay in your home; lack of same may lead to the non-existence of other details like furniture, colours, flooring, wall designs etc. Home Lighting imparts life to these elements to stand out perfectly and to give your home an overall majestic outlook. Home Lighting is for better visualising, better-performing tasks, creating ambiance and adding aesthetics.
Though the budget is the main factor to check before deciding on your home lighting schemes. But your lighting plan must not restrict to that only and must qualify on other criteria
1. Clearly define the goals of lighting
The purpose of home lighting must be defined before taking any decision i.e. whether you need it for ambience, for tasks or for enhancing some part of the house.
Ambient or general home lighting typically provides overall illumination and a comfortable level of brightness.
Task lighting, also known as direct lighting, helps you to perform specific tasks and activities focussing on the space you are trying to work.
Accent or concentrated lighting is used to uplift the architectural features, paintings, collectables etc and to enhance the space of the room.
Choose the purpose and the lighting options as per your and the room's need.
 2. Explore the fixtures for each lighting goal
For general home lighting, few options available are ceiling and wall mounted fixtures, track lights, chandeliers and lamps. For outdoor general lighting, apart from these you can go with lamp posts also.
To best attain home lighting, options could be recessed lighting, chain hung lighting and movable lamps. Considerations while installing task lighting are they should be glare and shadow free with enough brightness.
Accent home lighting is usually created by using track, recessed, or wall-mounted fixtures but requires at least three times as much light on the focal point as the general lighting around it.
3. Lighting plan for every room
 Living Room- Living room acts as the centre of attraction of your home. It is used for multiple purposes like watching television, entertaining guests, relaxing, etc. Thus a perfect blend of different kinds of home lighting is necessary. Table lamps can be used to generate space. To attract attention towards ceiling, a good decorative hanging light can be used. Also a central overhead light is essential to boost the illumination of the room, without creating useless shadows. Behind the sofa or main sitting a lamp can act as an uplighter. If you have fireplace or a beautiful corner, use mount wall lights. This renders coziness. Real fire or candlelight can also be used to provide rusticity.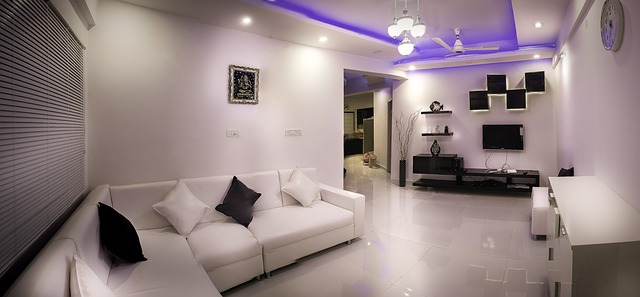 Dining Room- Since the table is the brightest spot here, use lights to focus the same. A chandelier or pendant light can fulfill the purpose. Dim light to create ambiance can be a good option. Pick flattering light and small buffet lamps instead of direct to reduce the overall harshness of the direct light.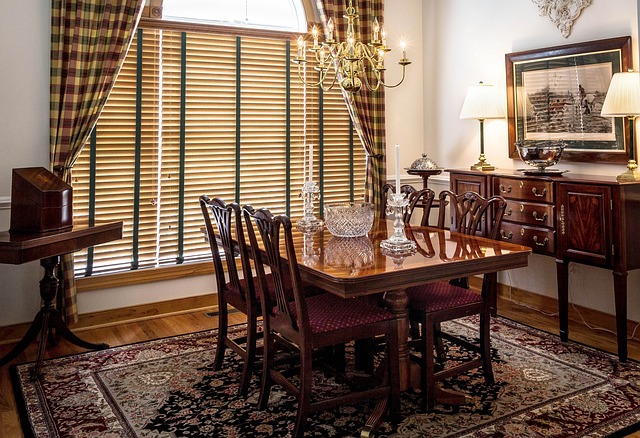 Bedrooms- Bedrooms offer you full freedom to play around with lights. Though choosing proper home lighting technique is necessary for it, including one for children. Both dim and strong lights are needed for bedrooms. Simple table lamps can be used beside beds. A general light along with a light for closet is mandatory. Make sure they are not very harsh and also emit enough light needed for reading purposes. Thus a dimmer switch is essential to control the amount of lighting it emits. Wall mounted fixtures can add to the design of the bedroom. Tungsten or fluorescent strips can also be fixed in wardrobes. Whereas children's room need a different lighting scheme. For them, safety is the main element.  A night lamp or wall mounted lights and dimmers are very crucial for them.  Lights directed from ceiling should definitely be there so that they can read books and play games without giving any stress on their eyes.
 Kitchen-Kitchen, being the heart of the house requires more than one type of lighting to suit various needs at a time. Cooktop and sink should be properly illuminated via flush mounts. Downlights and spotlights act perfect for the ceiling.  Fluorescent strips can also be used as alternatives. Adjustable heads and dimmers form an essential component and pendant lights also induce perfect lighting.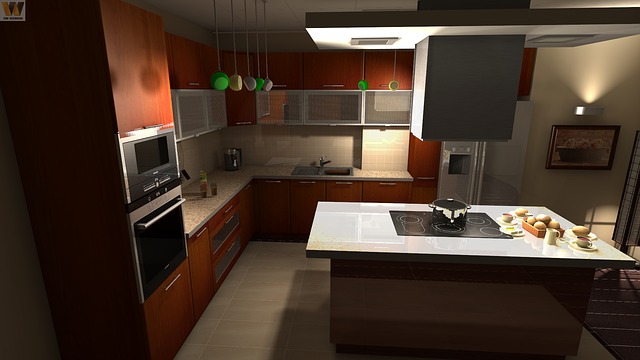 Bathrooms- Bathrooms require bright light with immense flexibility. Spot lighters or downlighters assist here also. A dimmer switch should definitely be attached.  Wall lights can be put on each side of the walls to avoid shadow formation. Wall sconces can be attached to enhance the artistic factor of the bathrooms.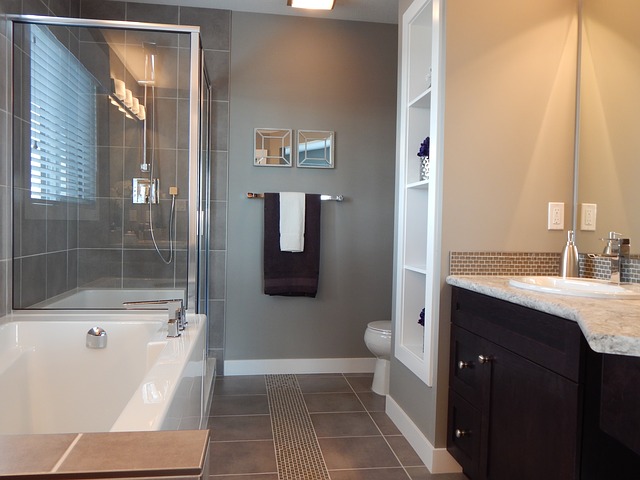 4. Lighting for exteriors
 Exterior lighting elevates beauty of the house. In addition to style and personality, exterior light adds to the safety and security. One must choose this light in synchronization to the architect of the house. Keep a well-lit entrance light so as to create an ambiance of welcoming guests. Ensure well illumination of paths and steps for easy and safe movement of the family and guests.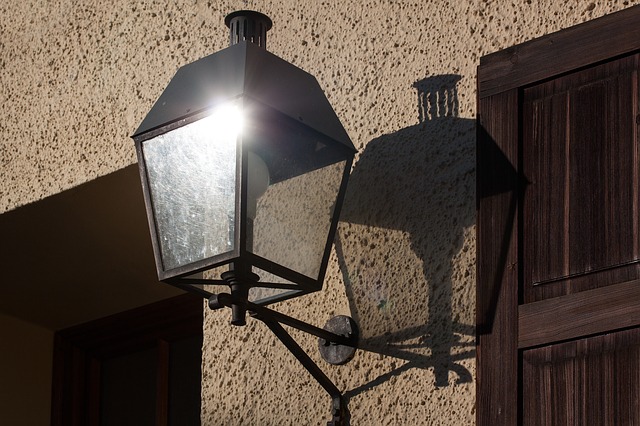 5. Other Tips
 Apart from all these, playing with layers of lighting especially for the living room is brilliant. Add lights for ambiance, for tasks, and for enhancing a part of room which can be used as per the needs.
Choosing dimmer for bulbs which will not only help you to save on electricity but will also ensure that you get the proper amount of light.
Always go for high-quality fixtures, as they look fantastic and last longer.
Always pick energy saving bulbs like a light-emitting diode (LED) and compact fluorescent (CFL) bulbs.
Catering for the right lighting is very crucial while you build or renovate your house.  Rightly working with the fixtures and deciding a theme must be the first thing to strike your mind. Every room has different constraints and requirements. Keeping this in mind, a proper plan should be sketched and then the fixtures and fittings are to be brought. Thus, lighting being one of the major quintessential of home building and interior designing, encompasses a lot of little factors.
Authored by a Building Expert from Wienerberger India
For an expert advice, drop a word at our email id gosmartbricks@gmail.com
Image credits- pixabay