Green is the new buzzword in the construction industry. Not only residential but the commercials buildings are turning green. In fact A recent study by GRIHA says, "India has second largest registered footprints in the world which is 4.5 billion sq.ft, Moreover, the market size of the green building in India is expected to grow to 10 billion sq.ft in 2022 from the current numbers." Reason being a sustainable build like a green house or a green office, impacts a lot many factors including human health, environmental health, and economical health; all in a positive way. A green office particularly, not only reduces the operational cost of offices but also has health benefits for the people working there and hence increases productivity.
Health Benefits Of Green Buildings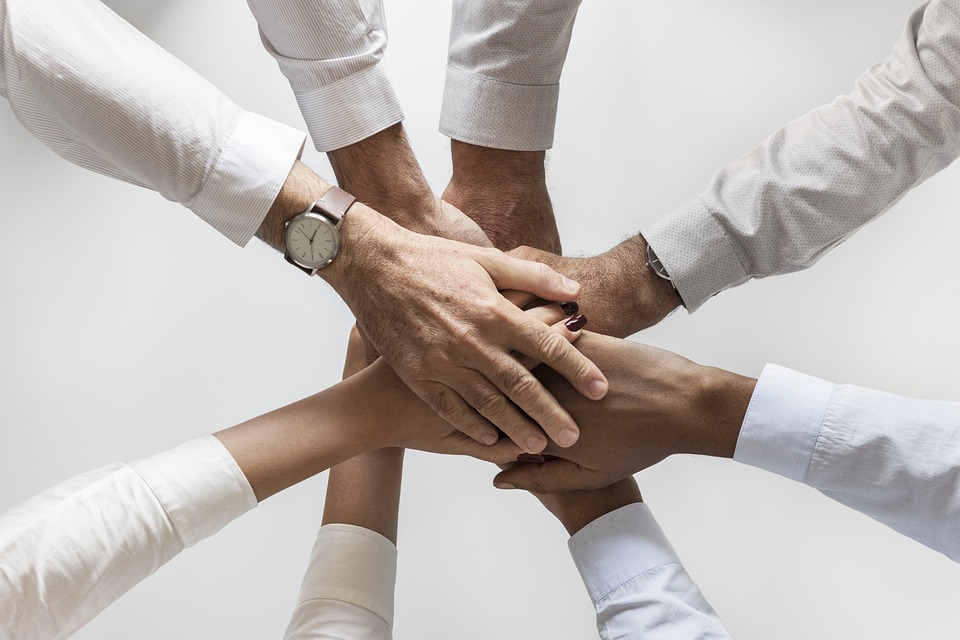 Green construction methods when integrated with sustainable architecture and construction material result into most significant health benefits for the people who either work or reside in sustainable buildings.
Enhance Indoor Air Quality: Indoor air quality focuses on air circulation and air pollutants (biological and chemical) in and around the buildings and structures. Sustainable architecture is a result of thought processes, eco-friendliness, and aesthetics, hence fewer air pollutants is equal to better ventilation and improved air circulation.
Comfortable Indoor Temperature: Thermal insulators for exteriors, such as using hollow bricks and clay tiles, create a comfortable indoor temperature.
Better Sunlight: Usage of sunlight is not only energy efficient but it enhances the indoor environment and ensures fresh ambiance throughout the day. A sustainable structure is built in a way it makes most of the daylight.
Shield Against Diseases: Conventional building materials such as adhesives, paints, sealants etc. emit VOCs and cause health problems. But the construction of a Green building includes sustainable materials and processes hence lessens the risk of diseases such as Asthma caused due to allergens, poor ventilation and chemical contaminants and cardiovascular disease which might be caused due to lead exposure. A study, "Moving into Green Housing: The Yield" conducted in 2014 states there is a correlation between green building and better health.
Green Office is Productive Office
A green office is a good blend of above benefits. And when the employees exploit these health benefits from green offices they become more productive. As per John Mandyck, Chief sustainability officer at United Technologies certified green buildings have positive impacts on the productivity and thinking of people in those buildings.
A Study conducted by UCLA's Institute of the Environment and Sustainability in 2012 reports that the employees of the companies that voluntarily adopt green practices and standards are 16% more productive.
Benefits Of Healthy Employees
Better Performance and Productivity: As per "Green Buildings and Productivity", employees were more productive after moving into a LEED or ENERGY STAR space. Another report by Carnegie Mellon University's School of Architecture claims that improved IAQ lead to productivity increases of 0.5% to 11% and access to daylight in offices increased productivity by 5% to 15%.
Better Cognitive Function: People working in green-certified offices experienced a 26% boost in cognition. Where respondents reported betterment in their sleep quality by around 6%, companies also registered a 30% fewer sickness-related absences.
Lowers The Mistakes Related Costs: A report says "People working in green architecture show an increase of performance, double on average, than those working in conventional ones. Mistakes cost time and money, which cannot be ignored in today's competitive environment. The green office provides a comfortable and productive environment which leads to better strategic thinking and better usage of information and hence more effective performance, fewer mistakes and downtime.
Building A Green Office
While the benefits of a green office are huge, creating one is not a difficult task. Here are few tips and tricks applying which any office can increase its green rank:
Check The Light: Maximise natural daylight reach into the office or move workstations towards peripheral walls with windows. Install smart power strip at workstations, incorporate sensors and replace standard lighting fixtures with LEDs.
Use Green Construction Materials: Using insulated bricks and roof tiles make the indoor atmosphere more comfortable and hence helps reduce electricity bills. Facades also play a vital role in making indoor atmosphere cooler during summers and vice versa. Using eco-friendly paints reduces chemical containment and air pollutants inside the structure hence improve IAQ.
Use Environment-Friendly Office Products: Use nontoxic highlighters, refillable ink cartridges etc. for office supplies. Encourage your office cleaning team to switch to environment-friendly cleaning products. Novex Delivery Solutions when switched to a green cleaning company they ended up saving money, environment and making employees healthier.
Go Paperless: While it is not possible to go completely paperless but offices can focus on cutting down on printed materials wherever possible. Use Recycled papers whenever required.
Wise Usage Of Electricity: Turn off all computers, photocopiers, and other equipment at the end of the day is the smallest green effort everyone can make.
Reduce, Reuse And Recycle: One of the golden rules is reduced, reuse and recycle. Use another side of the printed paper, reduce usage of disposable coffee cups, recycle old newspapers are few tips to go green.
Final Thoughts
A green office is designed to reduce the overall impact of the built-up environment on human and environmental health. Hence going green can lead to the betterment of the employees and the companies all at once.
Curated by editor at  Wienerberger India
Like this story? Or have something to share? Write to us: gosmartbricks@gmail.com or connect with us on Facebook and Twitter.