Did you hear? Property consultant ANAROCK said in a report, India's Green Building market is projected to twofold by the year 2022 at 10 billion sq. ft, valuing around USD 35-50 billion. This massive growth and demand are driven by growing awareness level, environmental benefits and of course government encouragement and support. Are you still weighing out the best real estate investments? We recommend think no further "Green Homes" undoubtedly are the best deal.
What Is A Green Home?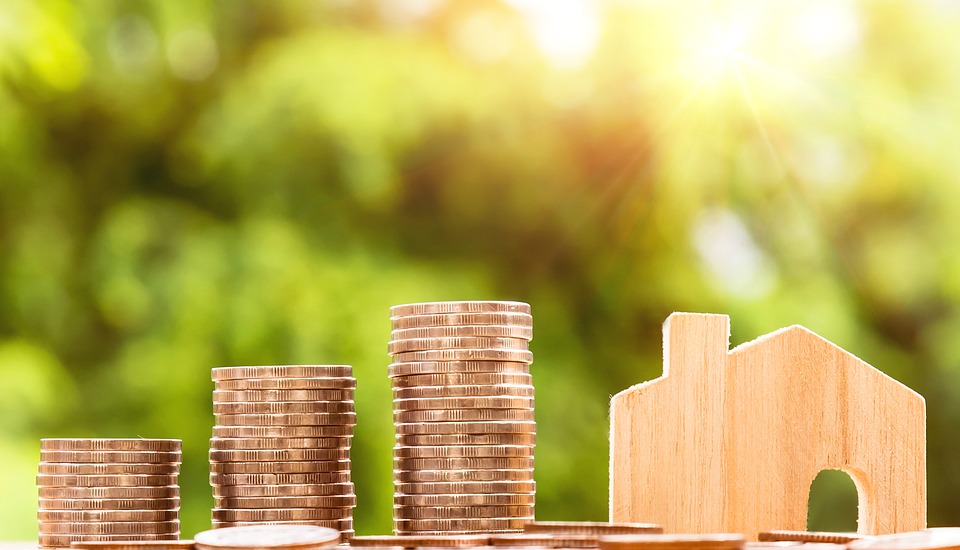 India's green home market is still in its nascent stages, but it is rapidly growing. Increasing number of people are now well aware of the positive impact a green home brings for our environment, hence they are considering to invest in them even if they have to pay few extra bucks for it. For those who don't know much about Green homes, here is a simple definition – "A Green Home is a type of home designed to be environmentally friendly and sustainable".
Owing to features like sustainability and environment-friendly, the idea of green homes largely focuses on efficient use of energy, water, and material. It also helps in cutting down the negative impact of the building structure on human health. Furthermore, it expands the overall life-cycle of the building.
Green Homes Are Best Real Estate Investments – Here Is Why
With the global discussions on notions like climate change, energy efficiency, global warming, and using renewable sources, green homes have been gaining a lot of attention. Here are 10 convincing reasons how Green homes are best real estate investments and you should quickly flow in your investments in them.
1. An Excellent Way To Contribute To The World
Global warming, climate changes, and their ill-effects have already begun to pop up, buying a Green home could be your contribution to the world and for the welfare of the future generations. Green homes help in reducing negative environmental impact to materials, energy, water, waste, and carbon emissions and they do all this while ensuring that the inhabitants living comfort is not bargained.
2. Meet Sustainability Regulations
The world is increasingly understanding the impact of industrialization on our environment. Many countries have already imposed safety and sustainability regulations on the developers and builders which by all means need to be abided by. Even India, well not mandatorily yet, our country too seems to be opting for sustainable or green buildings in terms of real estate.
3. Energy Efficient
Green homes are designed for energy efficiency, what does it mean? It means low electricity bills. Higher levels of energy efficiency help in reducing carbon emissions – both from power plants and the home's own energy systems. EPA says, a single ENERGY STAR qualified home can keep 4,500 lbs of greenhouse gases out of the air each year. Simply put, these homes can efficiently reduce your utility bills and also go long way in conserving energy resources and keep carbon emission's low.
4. Save Money
Most of the people think Green homes are expensive, well to some extent it's true. But again, there is another side to it, Green Homes payback in long run. This is because most of the material used is recyclable, hence they are easier to replace. Also, you will have to spend very less money on repairs and maintenance. In addition to that, overall expenditure on water, gas, and electricity are also minimized.
5. Better Indoor Air Quality = Better Quality Of Life
The rising pollution levels are baffling, isn't it? In fact, the air you breathe inside your house is even more polluted than the outdoor air.  Green homes help in reducing the pollution levels to a very large extent, the credit goes to the natural materials and resources used in developing them. A green home ensures the air you and your family breathe in the house is healthier.
6. Ample Of Natural Lighting & Ventilation
One of the most obvious things about an eco-friendly green home is that it largely relies on natural resources for the good and well-being of its occupants, this means they have a great ventilation system. These homes utilize lower VOC (Volatile Organic Compounds) emitting materials which help in considerably improving the quality of indoor air. In addition, a lot of landscaping means improved circulation of air around you.
7. Built To Last Forever
The green building materials used during the construction of these homes are robust than the buildings made with conventional materials, hence they last longer.
A healthy living environment especially requires the use of the right building materials. There are a number of advantages of clay for which it can be used in architecture. Clay is the oldest known versatile building material which has lasted for centuries sustaining its value and utility, it is the most plastic and workable material as it takes shapes of a toy to a material used for making high rise buildings THE BRICK….clay is the most versatile product from plasticity moldability point of view. Clay is a healthy solution for modern day building construction. The structures made up of the clay have proven themselves for their versatility and endurance for ages.
Wienerberger India introduced natural, environmentally friendly yet technologically advanced specialized clay bricks under the brand Porotherm to address this precise need for genuine clay-based building material. The design of the product itself has been made keeping sustainability in mind with optimal usage of natural resources and energy with a very high level of automation enabling large-scale production to cater to the growing demand from this segment.
8. Good Investment & Great Resale Value
Since the structure is durable, green homes undoubtedly are the best real estate investments. Also, people's increasing shift towards sustainable and green resources means your green home would have a great resale value too.
9. Conserve Fast Depleting Natural Resources
Eco homes also help in saving natural resources in the most natural way. They focus on the minimal emission of fossil fuels, and other fast depleting natural resources. It also cuts down the heat in the house making it feel cool even during the hot summer months.
10. Go Green And Lead The Way
As a green homeowner, you can be a champ and an example of the sensitive cause of sustainability, someone who others can look up to. You can influence your family and friends to opt for green homes as a solution to save the planet for upcoming generations.
Final Thoughts
Green buildings should be designed from their inception phase. Only this ensures that the environmental impact of the building structure is diminished. So, make sure that when you are making your best real estate investments you go through all the required checks, qualifications, and the veracity of your builder.
Curated by editor at  Wienerberger India
Like this story? Or have something to share? Write to us: gosmartbricks@gmail.com or connect with us on Facebook and Twitter.