Buying a bigger house is no solution if you want more space. Here are some simple pointers that can make your house look bigger
There are some things in our lives that cannot be easily changed, one of them being our home. Of course, most of us do not have the luxury of changing residences periodically at the whims and fancies of our bored existence, but there are quite a few interesting ways you can employ to give your home a complete makeover in a surprisingly low budget.
Let us have a detailed look at some of the pointers, which you could employ for refurbishing your home:
#1 The clutter has to go
The first and foremost step in this regard is to clear out all the mess and clutter, which takes up most of the extra space in your house. There is, in fact, a very logical approach to this activity. It is said that if you have not used an item in your home for over six months, then in all probability, you'll never use it in your life (excluding winter wears). Hence, take a good look around and identify such items.
The kitchen is a good place to start. Make use of one of those phone apps you can use to sell things. The next important area to de-clutter is the entry hallway of your house. If you enter into a clean and open area everyday, you will automatically feel that your house is more spacious.
#2 Do away with excess fancy items
This is another thing, which needs to be carefully edited. Get rid of all those fancy items, which are not really necessary for your house, either by gifting, selling or then, just throwing them away. You will be surprised at how much space opens up after you are done with it.
Redesign your furniture
Another great step towards making space in your house is to change the shape and size of your furniture. For instance, you can replace your shoe rack with a hanging shoe organiser, which will not only save a lot of floor space, but also keep your house cleaner. Another example can be that of a shelving unit, which can be built into a wall or the back of a door.
#3 Repaint your walls
Another trick, which can be used to make your house look bigger is to lighten the colour on the walls of your house. The lighter the colour of the walls, the bigger the house would look. Dark paints make rooms look cosy and comfortable, but they also make them look smaller and cramped.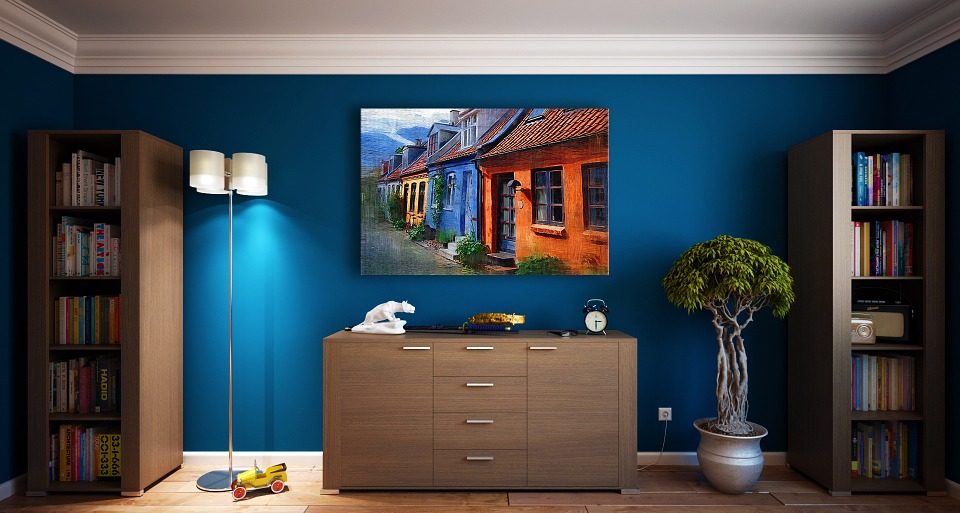 #4 Decorate the ceiling
This is one of the most frequently used tricks to increase the height of the house. If the ceiling of your house is painted or has wallpaper, your house will automatically get more height. So if the height is your main concern, consider this option to be a perfect solution.
#5 Re-arrange the furniture
Avoid putting the furniture close to the walls, as it makes the place to look cramped and closed. Pull the furniture away from the walls and you will automatically add more space in your house. You can also build your own vertical shelves and make it more fun.
#6 Get more vertical furniture
Instead of expanding your furniture horizontally, try to expand it vertically. Bunk beds make for a good option instead of the regular double beds in the children's bedroom.
#7 Stripes go a long way
Try to put out rugs and wallpapers, which have stripes on them. This will give you an illusion of more width and height. Hence your house will appear bigger than it actually is. Arrange the stripes in the direction of the longest length of the room for best results.
#8 Mirrors, more mirrors
As you must have seen in many shops, there are many strategically placed mirrors, which create an illusion that the shop is bigger and more spacious. You can use the same concept for your house as well. Place mirrors in the entryway and room entries to augment the width of the room by a large margin.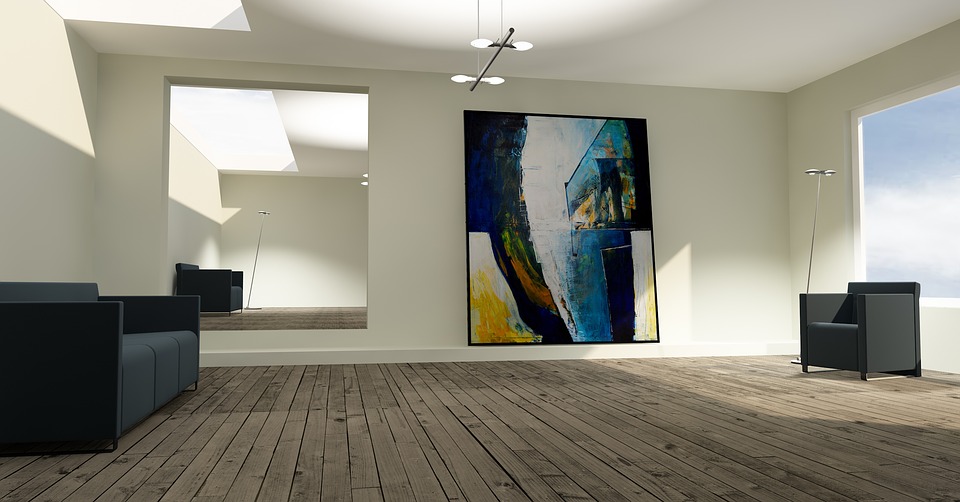 #9 Clear out overhead stuff
The more things you will hang from the ceiling, the more cluttered that room will look. Avoid hanging lights and decorative items in your house if it is already very cramped. Instead of hanging a light bulb, try to put on a decorative lampshade.
#10 Remove some doors
If it is feasible, you can try this unconventional method to literally open up some space. You can remove some doors, which connect rooms together and leave those particular areas open. This will not only increase the size of your house, but will also lead to good ventilation.
#11 Uncover the windows
Remove those bulky curtains from your windows and bless your house with some sunlight. Leaving the windows uncovered automatically makes the room look bigger and brighter. It would also have the right energy and create a positive vibe, if the windows are left open and, of course, some cool breeze would be good, too.
#12 Have a colour code
To make things appear more organised and cleaner, try to keep them in accordance with their colour tones. If you keep all the colours together in one place, separated by even and thin margins, your room will open up tenfold, also making it a visual treat.
#13 Lay large-scale flooring
The floor pattern, which you choose for your house, must have large blocks. The larger the pattern, the more spacious your house will look. Also, try to arrange the floor tiles in a diagonal fashion to give the illusion of more space. Tiling is a crucial and costly step, so try to do this in the beginning itself.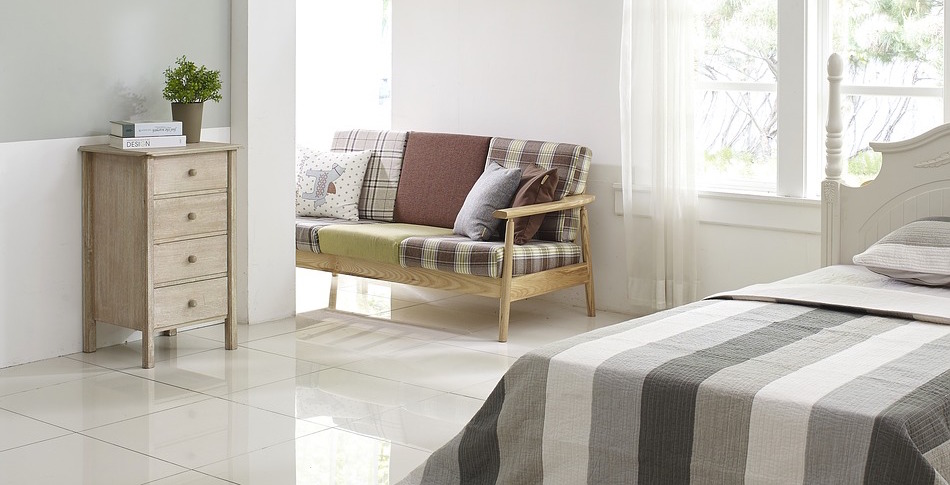 Now you are well-equipped with these easy tricks on how to create more space in your house and make it look bigger. These tricks are so simple and cost-effective that you will be really happy after you are done revamping your house. After all, a bigger place is so much better to live in!
Authored By A Wienerberger Building Expert.
The article was originally published on Deccan Herald 
Image credit: Pixabay.com