Purchasing a dream home is a sentimental issue, as, everyone wants the best at the best price. Everyone is aware that buying a house has many things attached to it. Starting with location, builder, type of house, number of people in the family, budget, etc., everything plays a pivotal role. When deciding on these factors, keeping your decision right for today and future needs is very important.
Here are 5 mistakes we do while searching a house and end up being emotionally stressed:

1. Fantasizing for a House which is Out of Your Budget:
Your eyes just start dreaming about a particular house and you imagine how fantastic your life would be staying in that house. You start thinking about the interiors of the house like the kitchen, Garden space, bathroom, etc. If that house is out of your budget it's going to hurt your sentiments. To get rid of such feelings, it's better to set limited expectations and plan a house within your budget. Have a search based on your set budget, have a price range that is comfortable for you, financially and also keeps up the standard of living.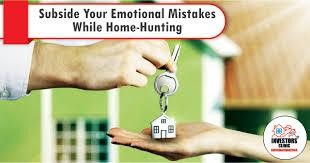 Image Source: gstatic.
Losing hope by assuming there is nothing else available:
While searching your home, having broad mind and patience to search for better houses is very important. Losing hope and thinking that there are no more good houses is going to make you upset about staying in your dream home. Making assumptions like same builder would build similar or identical buildings or individual houses can also be a disappointment for you. Keep your options open and search the best one that satisfies your needs. This would avoid you feeling regretful, later.
Being Desperate and Ignoring other flaws:
Purchasing our own home has its own excitement. It's easy to get over excited and move into your new home, but later regretting on your decision will end up saddening you. Making a proper plan, keeping all factors in mind like – commission to the agent, doing a decent bargain with the builder, making sure everything regarding the house suits you and your family. Don't be in a hurry to say a yes. You might miss out some major flaws. Before giving any commitment have a detailed check about all aspects and make sure you have checked other projects in the market as well.
4. Not subscribing to new property sites for getting notifications:
There are many new projects coming up in the market every day, if you are not updated on these some other builder might cheat you on the market prices. Subscribe for updates on different property portals which would help you take better decisions.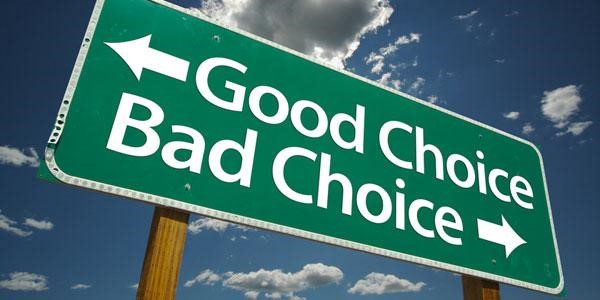 Image Source: mindislife.
Taking Time to Make A Decision:
Keeping your budget in mind and being flexible with the available options, helps in finding a home within the budget. Don't give an offer from your end very soon. Wait for negotiations that are beneficial for you. Check the price and its availability for you to move in. As there is a lot of competition in the market, it can be a reason for losing your favourite home. If the bank takes time to do a complete research on the property and sanctioning your loan that can also be a reason for the delay in your decision. While deciding on the house, make sure you consider all facts about the property like the area, neighbourhood, government norms about property and land, your comfort over there, and if it fits your budget. A good research helps in making good decision.
It's a bit difficult to take a decision and finalise your home. However, if a lot of time is taken in making the decision, you have chances of losing your favourite house. All your efforts of searching the perfect home would go in vain.
Purchasing your dream home is a mixed emotion. It requires a deep thought process, planning and enough funds. Which play a key role in making good decisions. Instead of being stressed about your dream home, be open to different options and try not to get emotionally attached to a house and fix your mind to it. Make sure the decision of purchasing the house is good for present and future emotions and finances.
Authored by a Building Expert from Wienerberger India
For an expert advice , drop a word at our email id gosmartbricks@gmail.com